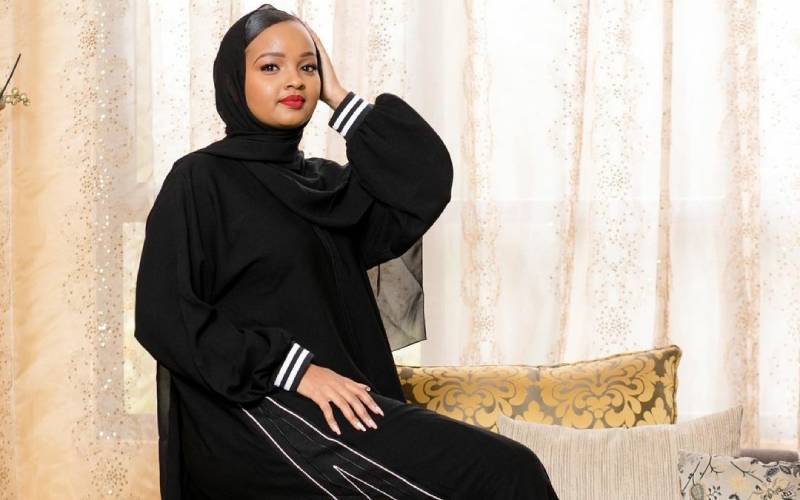 The digital creator identifies as a hijabi and believes that modesty is much bigger than just dressing. It is a way of life. Nabilah creates content on beauty, travel, fashion and lifestyle on Instagram under 'Queen Nabilah', which boosts over 22,000 followers. Her collaborations with both international and local brands such as L'oreal, Estee Lauder, Clinique and Safaricom speak about her influence and dedication to her craft. Her sense of fashion diversifies beyond the staple Muslim abayas and hijabs, which she takes a lot of pride in. Nabilah's style blends contemporary fashion trends seamlessly into all her looks. Today, she shares with us her wardrobe essentials and hopes for the future of the Kenyan Fashion Industry.
 How would you describe your style?
My style is chic, classy, trendy and timeless yet flattering 
 How has modest fashion empowered you over the years? 
Modesty has empowered me through my confidence, femininity and style. I look at modesty as a way of life that transcends dress codes.
 What is your wardrobe essential?
My Hijab, which is my crown. I can't leave the house without it and abayas, those are my must-haves.
 What does being a hijabi mean to you?  
It symbolises my religion, pride and culture. It has become a part of my identity. At this point of my life, I transitioned from not knowing what a hijab meant to fully loving it and owning it.
 What impact would you like to make in the Kenyan fashion industry over the next couple of years? 
I would like to revolutionise the Kenyan fashion industry by creating and bringing together elements of what any Muslim woman is looking for and making mainstream fashion wearable and relevant to them.