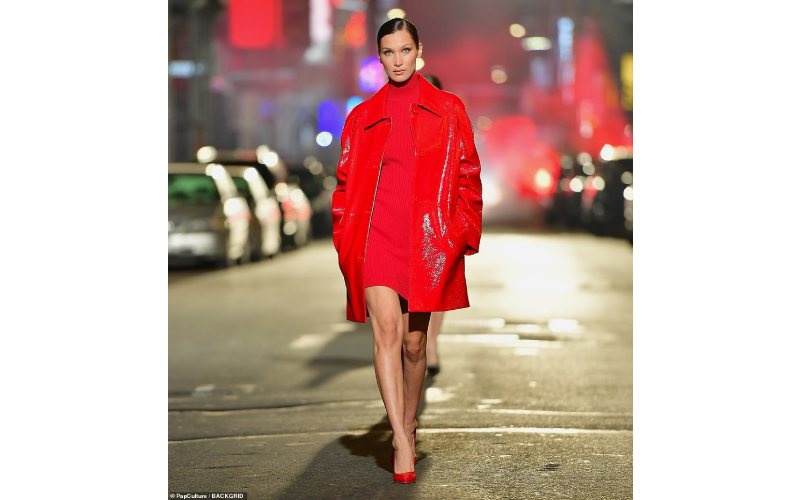 If you know or have heard of the name Michael Kors, then I'm sure you know that he goes out of his way to make sure that when it comes to fashion, everything turns out perfectly and accordingly.
For his 2021 collection, the designer shut down 45th street in The Big Apple and turned it into a runway for the night.
The high profile show featured some of the industry's model greats to showcase the highly anticipated collection. Bella Hadid led the pack for this timely sequin collection that also featured plus size model Ashley Graham, Irina Shayk and the legendary Naomi Campbell.
The outdoor runway set up featured sequins to mark Michael Kors latest collection.
Bella who initially strut the runway in a red ribbed minidress, a matching jacket and heels changed into a white minidress while flaunting her toned legs.
Irina Shayk sparkled in grey while Naomi Campbell commanded attention in a floor length glittering black gown with a long coat draped over her shoulders.