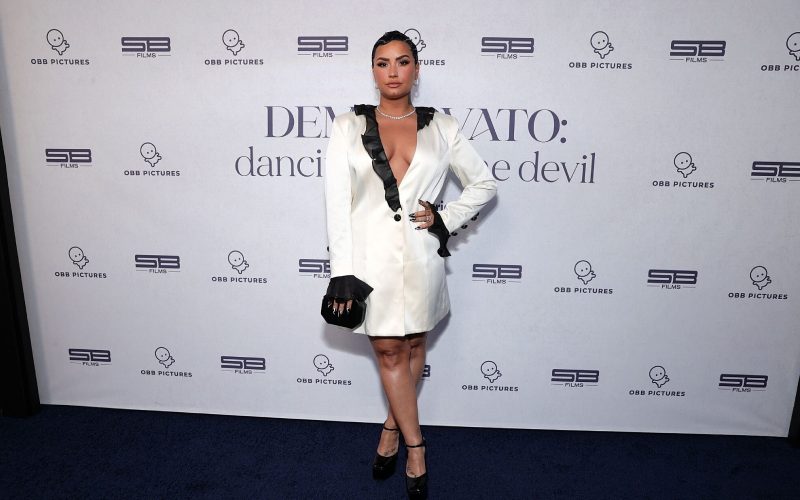 For the premiere of her YouTube docuseries, 'Dancing with the devil' on Monday, singer, actress and songwriter Demi Lovato made a fashion statement on the red carpet, as has been her style in previous appearances.
The show gives a glimpse into her life, giving fans an eye-opening glimpse at how close to death the pop star came when she overdosed on drugs in 2018. In the film, Lovato opens up about some incredibly difficult and personal scenarios she has dealt with; including a bipolar disorder misdiagnosis, rape and her struggle to overcome addiction to heroin.
"I have to work every day to make sure that I'm in a good place so I don't go to those things. I have full faith that you're not going to open up TMZ and see another overdose headline, but I also say this with humility, that this is a very powerful disease and I'm not going to pretend like I'm invincible," she explained in the series.
"I had three strokes. I had a heart attack. My doctors said that I had five to 10 more minutes," Lovato confessed about her opioid overdose at her LA mansion in July 2018, in a clip from the upcoming four-part docuseries.
The singer stunned in a plunging white jacket-dress adorned with black ruffles on one lapel, part of the collar and the end of each sleeve. The 28-year-old embraced both the satin and tuxedo trend that is currently the rage.
For her hair, the 'Heart attack' singer who has previously had successful hair change looks switched up to a retro 1920s-30s vibe with a part on the left.
She further completed her look with black heels and a matching small clutch. For her performance, she switched up to a pink polka dot blouse and silver hoop earrings.
Some of the celebrities present for the premiere include Kim Kardashian, who posted several selfies with the singer.