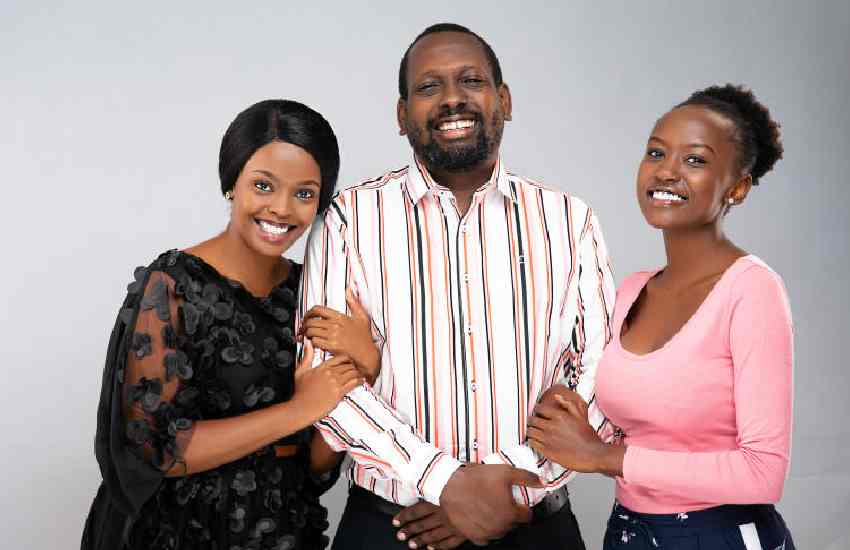 It is all systems go for this year's Kalasha International Film and TV awards that will be held in Nairobi today. Timothy Owase, the Kenya Film Commission CEO promises a major show in the annual event that seeks to celebrate the crème de la crème of the local movie industry. The event will be attended by Joe Mucheru, the Ministry of Information, Communications and Technology Cabinet Secretary.
Some of the films that are favourites include Sincerely Daisy, Family Meeting, Midlife Crisis, 40 Sticks and Uradi. While Sincerely Daisy has 13 nominations, Family Meeting, 40 Sticks and Midlife Crisis have 12 each while Uradi has nine. Now, in its 10th year, the event will also serve as a platform for showcasing some of the best TV shows and children's productions.
Read Also: Sincerely Daisy, 40 Sticks lead in 2020 Kalasha Awards nominations
"From our research, there has been a growing need for content for children on our screens and as a result, the commission introduced the Best Children Production category to acknowledge those who have developed concepts to accommodate our young ones as screen audiences," Owase said. Maisha Magic's Pete, Majuto, Kovi and Selina series have been nominated in  Best TV Drama category while their lead actors/actresses have also been nominated for their roles. The awards ceremony at Sarit Centre will feature a few guests in line with Ministry of Health guidelines on social distancing.
KFC has partnered with StarTimes, which is the official platform where nominated films had been uploaded for voting and viewing. The films and actors in Sincerely Daisy, Family Meeting, Midlife Crisis, 40 Sticks have all landed in notable slots namely Best Original Screenplay, Best Sound Design, Best Director, Best Lead Actress and Best Lead Actor.
The awards are being held at a time when the local film industry is showing signs of growth and recovery. This year, a number of local films and TV drama shows have found their way to Netflix with KFC making deliberate efforts to promote film production. The awards gala is being held at a time when focus is on the Kenya Film Bill 2020 that seeks to consolidate the legislative framework of laws relating to the film industry and to provide for the development, funding and regulation of the industry.
 "For long, artistes have been complaining about being underpaid, poor working conditions and policies. In response, we are coming up with new guidelines to achieve the full potential, development and growth of the local talent," Owase said.  He added that, through its parent Ministry of ICT, Innovation and Youth Affairs, KFC is championing a National Screen policy that will streamline funding, incentives, investment and capacity development.
He noted that a film-friendly production environment will involve a shared, positive view of the industry across a range of different government departments, agencies and other entities. The Labour Statistics for Film and Related activities data from the Kenya National Bureau of Statistics 2020 economic surveys indicated that about 123,290 jobs existed directly in the film industry in 2018 with a 5.3 per cent increase recorded last year.
Read Also:Kenyan filmmakers to get insurance, medical cover as industry kicks off reforms
According to the PWC analysis of trends shaping the entertainment and media industry in Africa – released last year – the total cinema revenue in Kenya is set to reach US$8.6 million (about Sh860 million) by 2023, up from US$6.2 million (about Sh620 million) in 2018, as production activity peaks for both feature films and TV drama. While Nigeria remains Africa's film giant, Kenya has been tipped to join the continent's major film countries in which is South Africa and Ghana.
[Additional reporting by James Wanzala]