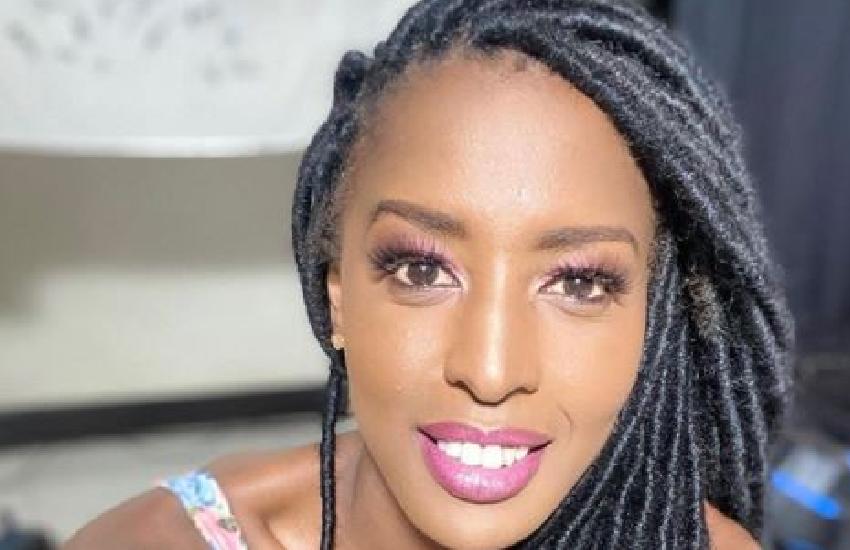 Prolific Vybez Radio presenter Sheila Kwamboka leads Kenyans in the search for the next dance star in a new regional competition that kicked off yesterday, October 29, in Nairobi.
The former Miss Tourism Kenya beauty queen who also represented Kenya in the continental reality TV Big Brother Africa (BBA) competition is part of the team leading the hype campaign, a Trace Eastern Africa venture dubbed Dance Your Style. The competition is part of a global dance challenge - that celebrates street dance - which is now in its second year. This year will take on a digital format and make use of TikTok, the official dance trending App.
Read Also: 10 things you didn't know about Sheila Kwambox
Held at Blue Door in Westlands and attended by tens of young hopefuls, the recording offered an electric merger of the different street dance styles that make up the Kenyan street culture. Competitors brought out their different personalities and characters of street dancers through challenges that included spontaneous change in music during performances. It was a one on one (head to head) battle in different street dance styles including breaking, hip-hop, popping, locking and Bboy dancing and other street dance styles. 
Unlike any other dance show, Dance Your Style does not have pre-selected judges to run the show; instead, the winner of each battle is selected through a crowd vote. The challenge is about performance and dancer showmanship first, ahead of judging on the more technical aspects of a style.
By allowing the crowd to be the judges, dancers are free to really express their personality and character, as in the end, the dancer who triumphs will be the one who can win over the crowd with their performance and individuality. Competitors do not have the liberty to perform to pre-selected music, instead, the deejay spins well known commercial tracks and does a random selection to test the different genres of street dance.
Read Also: Sheila Kwamboka narrates tough childhood, auctioning belongings
The Kenyan wave officially kicks off with submissions starting from  November, 5 to November 15. Select dancers will attend a training workshop run by a ream of renowned dancers, choreographers and nutritionists who will enhance the dancers' skill sets and morale to set the pace for Kenya in the Dance Your Style global championship in 2021.