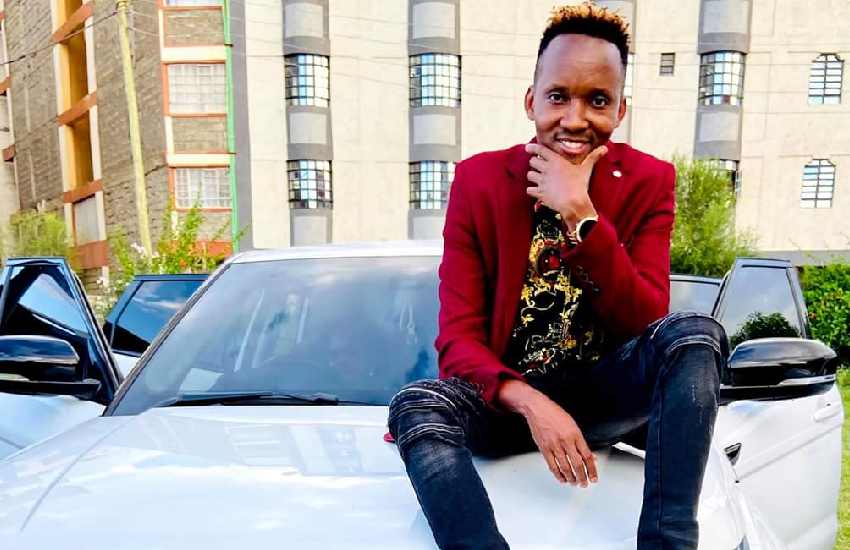 Popular Kamba benga musician Alex Kasau, popularly known as Katombi, today joins star artistes who will perform at the 47 Million Reasons concert. Coming shortly after he was praised for his outstanding act during the Trace Live online show about three weeks ago, tonight's concert offers the fast-rising singer an opportunity to join the big league of benga stars.
Read Also: 47m Reasons - Why media, creative industry need to work together - Standard Group CEO
And for the singer, guitarist and bandleader of Nguuni Lovers, today's show will be an endorsement much to the chagrin of his foes who have for long castigated him for lewd lyrics. Elated and optimistic, the singer, who recently released Pewa Pewa, says he is in 47 Million Reasons show to entertain his fans.
"I am glad to be part of this big project that is out to unite Kenyans and give them hope even as we get out of the Covid-19 blues together. "My music is all about happiness. I address the real issues to do with our day-to-day life and whoever thinks it's vulgar should banish that thought.
"Basically, if Kenyans who support me in their millions didn't like my music and support it, I wouldn't even be singing at all," he says. He adds that of late, his music has been in demand countrywide demand and he no longer sees himself as an entertainer only singing for Kambas. "All I can say is that if someone doesn't like my music, then there is nothing I can do about it and so I have no apology to make," he adds.
Read Also:Lyrically guilty? The rise of nudity, vulgar and sexually suggestive music
In the past, Katombi has found himself in trouble with the Kenya Film Classification Board boss Ezekiel Mutua who at some point threatened to have him jailed alongside other artistes whose lyrics are X-rated. "If you can't be creative in a positive way to build moral values and help society grow, then you have no business in the industry," Mutua said.