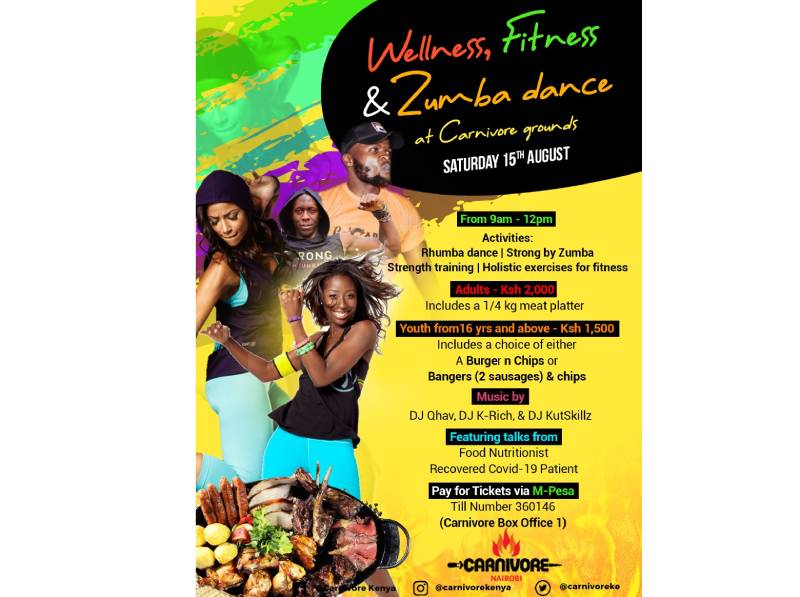 As the country continues to grapple with the covid-19 pandemic, the need for proper nutrition and physical activity cannot be understated. Not only does exercise promote body functions thus improving immunity, it has been known to reduce stress levels, improve self-esteem and improve the quality of sleep.
More and more establishments have included focus on proper workouts for the above benefits. Carnivore Kenya is one such establishment which while being known for amazing meat spreads is determined to help improve the lives of their customers.
Their Rhumba/Zumba fest to be held this Saturday 15 August is one of the many initiatives towards this effort. It is a health, wellness and fitness camp which is aimed at creating awareness and educating Kenyans on the best practices during this pandemic period.
The guests will get to choose from an array of workouts such as a Zumba or Rhumba marathon, guided strength training aerobics and Karate Shotokan classes. They will also be educated on proper nutrition by a food nutritionist and hear from a recovered Covid-19 patient.
The tickets are limited to ensure covid-19 sanitation precautions and regulations are adhered to.