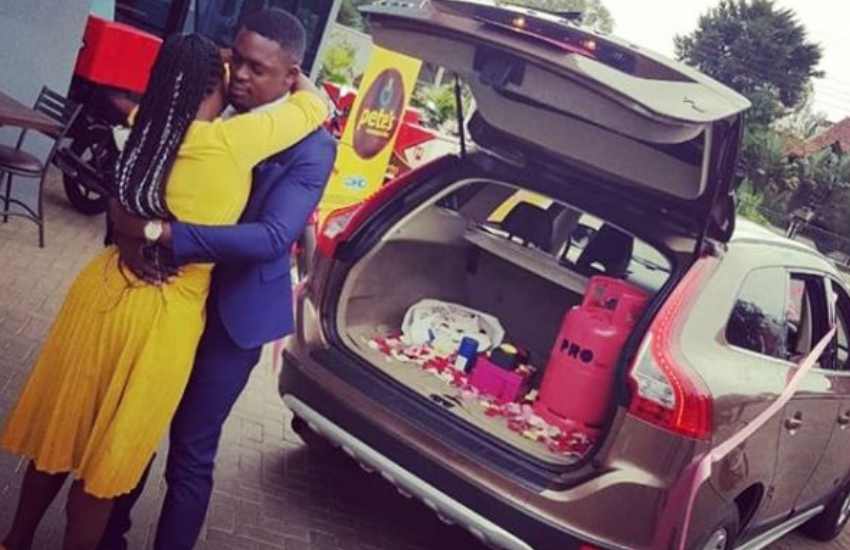 What was meant to be the reveal of a lucrative deal between singer Akothee's younger sister Cebbie Kokeyo with the famous Pete's Cafe and Jada Express on Saturday, July 18, 2020, along Nyangumi Road in Kilimani, Nairobi turned out to be an even bigger showcase. A celebration of love.
This is after Cebbie's fiancé, Juspus Gentry, went down on one knee in a surprise move and proposed. In an exclusive interview with the Standard Entertainment & Lifestyle, Cebbie heaped praise on the doctor as the best gift ever. ''We have been dating for a year... He is the best gift from God... He is calm, focused and collected... May the good Lord see me through the new journey," she said.
Asked about her expectations in the new walk and possible wedding date, the brand ambassador, PR Strategist and Virtual Twenty One CEO shared, "In his time, he will perfect everything. I am guided by the principle of Joyce Meyer: ''It's never too late to begin again". ''
This, an adorable turnaround, after Akothee a year ago blamed herself on revealing why the recently graduated LLM lawyer was not dating nor planning to have children in the future. In the post, the Yuko Moyoni crooner lamented that the theatrics surrounding her battle with baby daddies may have killed her dream for a family. Akothee explained that Cebbie would accompany her to court as she battled for her children's custody.
"I might have killed my sister's dream of having children, with all my baby daddy's shenanigans when she accompanied me to court and saw all the rubbish that was going on, she said she doesn't have that energy. Its sadness, saddening and humiliating "No babies from me " Cebbie says she doesn't see herself having children," she said.
She went on to urge the public to intervene: "Someone tell Cebbie my mum needs a grandchild. it will be okay love you sisi Cebbie we mince baby daddies into mashakura and life continues. Call me on #callpoliceoffice. If baby daddy leaves and go around to start a new life you also leave with your children and go around and start a new life from a second step, He is not your blood to stick to him, you stick to your children, your husband will come." 
Well, it worked. Here are some photos of the proposal: