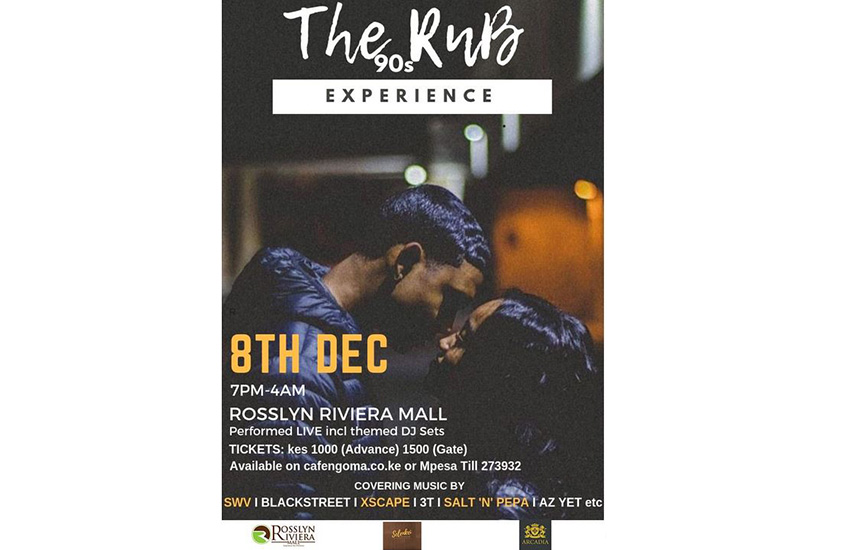 Come and enjoy an exclusive evening of 90s R&B performed live at the Rosslyn Riviera Mall on the 8th of December.
The event will feature a full band that consists of interesting instrumental and vocal arrangements. Great music by SWV, Blackstreet, Xscape, 3T, Salt 'n' Pepa, AZ Yet etc will serenade you throughout the night.
Advance tickets go for Sh1, 000 while at the gate they cost Sh1, 500. Event starts at 7pm ends at 4 am.