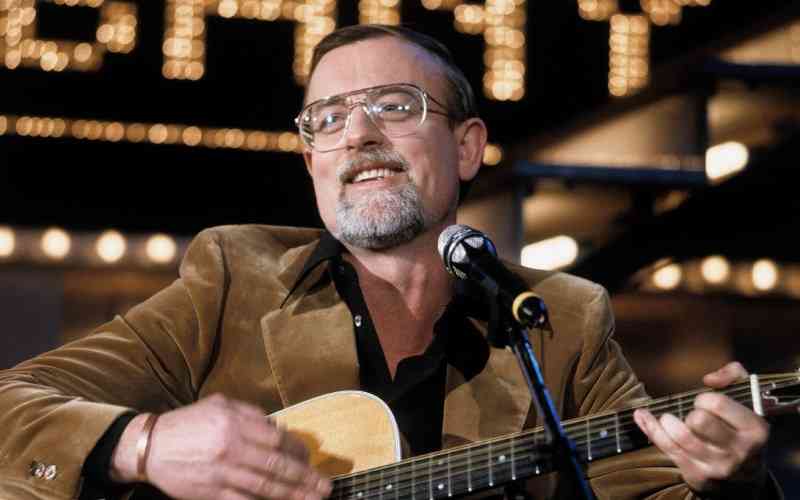 Kenyan-born British folk and country singer, Roger Whittaker has died at the age of 87.
He was born in Nairobi, in 1936, although his parents were from Staffordshire, England.
In Kenya, he is famous for 'My Land Is Kenya' song and expert whistling but became a global sensation in 1969 with his hit song Durham Town.
His other hits included The Last Farewell and New World in the Morning, and he sold nearly 50 million records around the world, his website said.
He was also able to sing in German and French, allowing him to appeal to a wide audience, especially in Germany, where he was particularly popular.
Whittaker studied medicine after doing national service in Kenya.
While studying for his degree, he sang in local clubs and wrote his own songs.
But he left his medical course after 18 months and went into teaching, moving to the University of Bangor in Wales in 1959 to get a teaching qualification.
While there, he composed some songs to sing during university Rag Week and sent a demo track to a music publisher.
"Before he knew it, Roger was back in the studio recording his first single, The Charge of the Light Brigade," his biography said.
His next release, Steel Men, picked up airplay while he was still a student, and his career began to progress, with TV work following.
He retired with his wife Natalie in France in 2012.
Additional information from BBC Africa
Related Topics