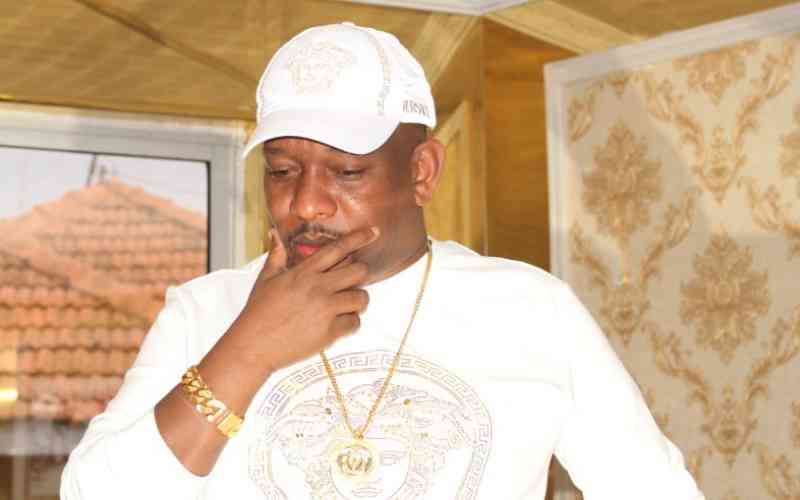 Former Nairobi Governor Mike Sonko's attention has been drawn to a bizarre incident in Thika where the decomposing remains of an 82-year-old granny were discovered, approximately nine months after her death.
The carcass of her dog was also found in the homestead, which had been neglected for some time.
The deceased, Leah Njeri Githuka, had been living alone, and her son, who works in the aviation industry, had been sending her monthly upkeep.
Njeri, a retired teacher, is said to have been a loner, who rarely interacted with her neighbours.
In June, police officers had been informed by her granddaughter that Njeri was not home. The granddaughter, who lives in South Africa, had travelled home to visit her grandmother but no one opened the gate when she knocked.
She reported the incident, prompting the DCI to unravel the mystery.
Opining on the matter, Sonko said he was disturbed by the incident and called upon people to look after their parents, especially in old age.
Sonko painfully recalled losing his mother 25 years ago and said parents should be accorded respect in their sunset days.
"I am man enough but I had to shed tears after reading this story. This old shosho of 82 yrs whose decomposing body was found in Thika was left to die alone 9 months ago. Life without our mothers is very tough, for me it has been over 25 years since my lovely mum Saumu went to be with God but I still feel the pain everyday.
"Our parents are human and they are not perfect, they go through very difficult situations and sacrifice a lot to provide for their children. Bila blessings za wazazi, life can become very difficult. Watu wangu hurumieni your parents na pia tuwaheshimu especially in their old age. Mama wanastahili heshima, shukrani, utunzaji na upendo wetu wakati wote hasa katika uzee wao," he wrote.
This comes just days after a BBC expose showed how the elderly were mistreated at a care home in Nairobi.
Hidden cameras captured a staff member at the home caning an elderly woman while others were filmed loading food meant for the home in their personal cars.
The expose elicited mixed reactions online, some calling on relevant authorities to look into the matter with speed and give proper directions on how the elderly should be looked after in such spaces.
Related Topics