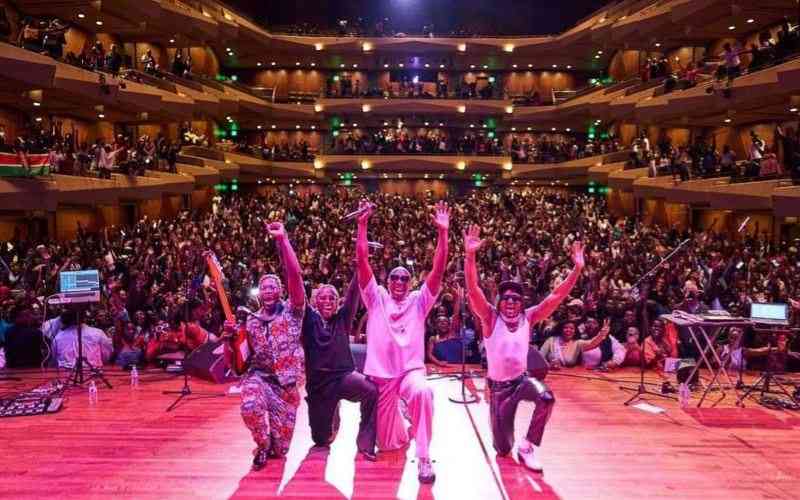 Kenyan musicians are busy performing in the West as summer rolls in. Below we look at some of their lined-up shows;
Kaycyy - WHO ELSE?! TOUR
Kenyan Grammy-Award winner Kaycyy will be going on his maiden headline tour. Taking centre stage for the first time in his career, the Kenyan-born now Los Angeles-based recording and performing artiste will play from his expansive discography. Having opened on tours for artists such as Kehlani, Lexxi and legally embattled emcee Casanova, Kaycyy will want to see his own core fanbase on the road for the first time. He has been on numerous festival stages, including popular hip hop festivals Rolling Loud and Lollapalooza, and accompanying Chloe on her Summerjam showing last year.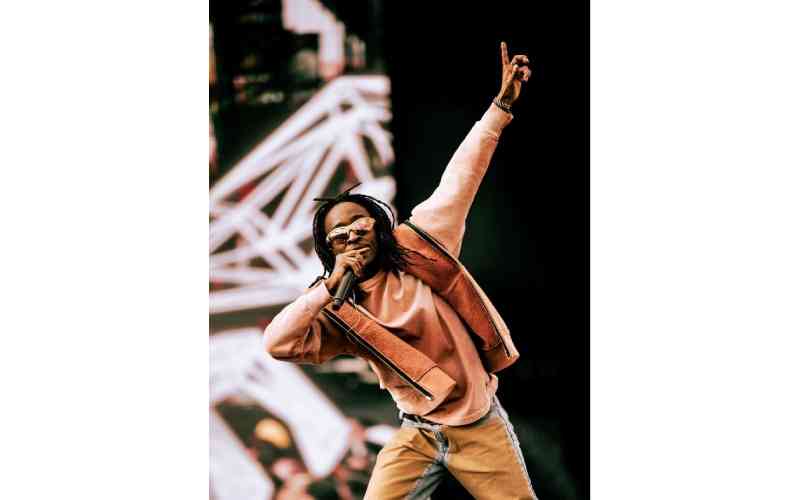 DJ Fully Focus - African Ambassador Tour
When the history of how African music went global is written, Kenyan-American star Fully Focus will be at the centre. Fully Focus has become one of the most recognised African DJs in America. His entertainment hub PXPPresents has also grown into a global phenomenon and this year he is promoting his star-studded work 'African Ambassador'. Already hosting Amapiano king Focalistic during his Queens, NY stop, there is no telling what celebrities or African acts might pop out into his shows; that is the star and pulling power of Fully Focus.
View this post on Instagram
Sauti sol - Madaraka Festival, Sautisol Europe Tour
Having missed the window to take their fifth body of work, 'Midnight Train', to the rest of the world outside of Africa, Sauti Sol are on the road this year. In what might be their last dance together as a posse, this makes the Sauti Sol show even more exclusive. Supported by Madaraka Festival and Live Nation, Sauti Sol is playing intimate theatres all over United States in May and June before taking the caravan to Europe for a June-July boogie. With one of the most illustrious catalogues locally, the Kenyan band will be crooning hit after hit and could bring out surprise acts in India Arie, Burna Boy, Sun-EL Musician or Davido.
View this post on Instagram
King Kaka - Madaraka Festival
Following his debut at the Royal Agency in London for the Kenya Sevens Afterparty, King Kaka is one of Kenya's heavyweights when it comes to getting that overseas gig.
"As a team, it takes a lot of preparation and logistics to make these (deals) happen. Kaka has for the longest time had a large fanbase outside of Kenya, and together with diaspora promoters, he is able to visit countries annually and put on a show for good money. It has taken a lot of hard work, relationship building and sacrifices to be a success" Dennis Njenga told Pulse.
After his UK tour, Kaka went on to co-headline the Madaraka Festival alongside Sauti Sol and Uganda's Eddy Kenzo.
"It has taken nine years to see the Madaraka Festival where it is today. We are trying to connect Africans and African-Americans together and build one voice for us. These are huge strides and we will continue to build our communities through music brick by brick," Madaraka Festival owner Javan Okelo said.
View this post on Instagram
Boutross - UK Tour
Boutross basked in the success of hit song 'Angela', among others, as he performed at Glasgow, Scotland and London, England. With 'Angela' as a smash hit, and his strategic collaborations with heavyweights such as Konshens, 1Da Banton, Zlatan, Blaqbonez, Boutross is finally earning his international currency. Creating bankable equity in the music industry between East and West is how artistes become international phenomenons and Boutross is well on the way to exporting Shrap. Although back in the country, the experience will mould him and make him hungrier for more.
View this post on Instagram
Coco Em - 2023 Tour
Following a solid headlining showing in True Music's Boiler Room x Ballantines in Nairobi in March, Coco Em is set to embark on one of the longest tours by a Kenyan act. Grossing festival shows in Norway, England, France, Belgium and Germany. Coco Em is a prime example of quality and service, as well as underground marvel still winning.
View this post on Instagram
Related Topics