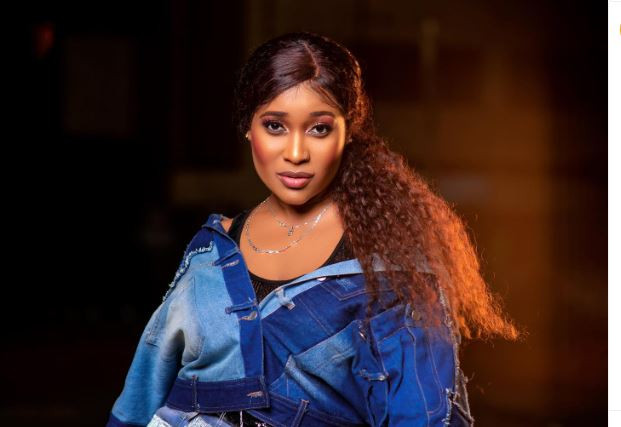 Popular singer Jovial has taken to social media in an emotional post to remember her late father who passed away a while back after long battle with brain cancer.
Opening up in a recent online post, the talented songstress said that her father's memory was brought about by the shoot of her latest song, Don't give up featuring Lexsil that forced everyone involved to involuntary tap into their most emotional aspects of life.
"Shooting of #dontgiveup was tough, we really cried. Because we are all in character, everybody had their own personal stories and it really pained me. I lost my dad to cancer of the brain, that thing really hurt, even up to today when I remember it I'm just moved to tears. There are day he couldn't even remember I am his child and couldn't speak when I wanted him to speak to me, Papa eey!" she recalled.
Jovial went on to express how painful it was to watch helplessly as the dreaded cancer robbed her of her hero.
"To me he was my hero but I saw my hero dying and there is nothing I could have done about it. I am watching the video like everybody else and I cry until I can't cry anymore," she added.
Encouraging her fans, the celebrated singer advised everyone to hang on to hope and never give up.
"I pray that this song speaks to someone, please fight, fight every day. Never get tired of fighting, fight on your knees, fight medically. It's not a must that everyone's story be the same," she added.
The song also starred former Machachari actor, Tyler Mbaya alias Baha who, like Jovial, unfortunately lost his mother to cancer sometime in 2013.
Baha who was featured alongside his girlfriend, Georgina Njenga lost his mother, former Mother-in-law actress Beth Nyambura Mbaya, aka Wanade when he had just joined high school for his Secondary school education. This forced him to change schools to be closer to his elder brother for emotional support.
Opening up on his mother's death and how it changed him, the popular actor admitted that life suddenly became so tough for him considering he was a mama's boy but had to rapidly adjust for survival, embracing the fact that maybe that was God's plan for him.
"I just thank God for everything because you never know who I would have grown into. I was definitely a mama's boy and all that changed when she passed. Maisha ilinionesha ugumu ingine na nikakauka nayo and turned out to be a better person, a tough one and maybe that was God's plan for me," he said during an earlier interview.
Celebrating his mother's heavenly birthday in a previous post, the now father of one promised his forever love the woman that bore and raised him.
"Today's your Birthday Momma. I Celebrate you on this Day coz I now understand how hard it was raising two fine young men. Love you Forever Mummy," he wrote.
Related Topics