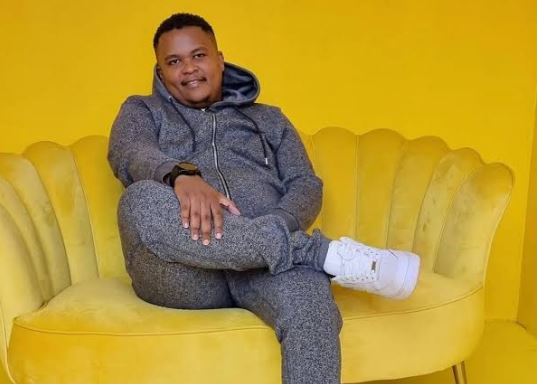 The Directorate of Criminal Investigations (DCI) has successfully apprehended DJ Brown Skin, identified as Michael Macharia Njiiri, who had been evading authorities following his wife's tragic demise.
Acting on persistent leads, officers from Kasarani police station finally arrested the DJ on Thursday night, ending his elusive run that had spanned several weeks.
The authorities had summoned DJ Brown Skin to provide a statement regarding the circumstances surrounding his wife's death.
Sharon Njeri, aged 33, tragically ingested poison while the DJ recorded the incident on a device during the night of July 29 and 30 last year.
The DCI's tweet confirmed this, stating, "Michael Macharia Njiiri aka DJ Brown Skin, was arrested on Thursday night by sleuths based at Kasarani police station, after engaging them in cat and mouse games for the past few weeks."
Recently, a heart-wrenching video emerged, shedding light on the final moments of Njeri's life.
The distressing footage, which surfaced on April 1 via a prominent blogger, depicted Njeri consuming a poisonous substance from a cup as the DJ recorded the scene.
After ingesting the poison, Njeri collapsed on a couch and called her two children to inform them of her impending death. Tragically, she passed away shortly thereafter. It was later revealed that the DJ had shared the video with his other girlfriend, who resides abroad, before its public release.
Despite repeated attempts to summon DJ Brown Skin for questioning, he evaded authorities, prompting an intensified manhunt. However, the relentless efforts of the detectives paid off on Madaraka Day, as the suspect was arrested in the early hours of the morning.
"Efforts to summon the suspect to shed more light into the incident proved futile, as he remained elusive prompting detectives to launch a manhunt leading to his arrest on Madaraka Day, moments past midnight," tweeted the DCI.
Currently in custody at Kasarani police station, DJ Brown Skin is being interrogated by investigators who are diligently gathering information and statements from witnesses. The aim is to build a solid case against the suspect.
The DCI's tweet highlighted this, stating, "The suspect is currently being held at Kasarani police as detectives gather more information from witnesses, to build a strong case against the suspect."
Upon completion of the investigation, DJ Brown Skin is expected to face charges of aiding suicide and failing to prevent it, in contravention of Section 225 (C) of the Penal Code.
Related Topics