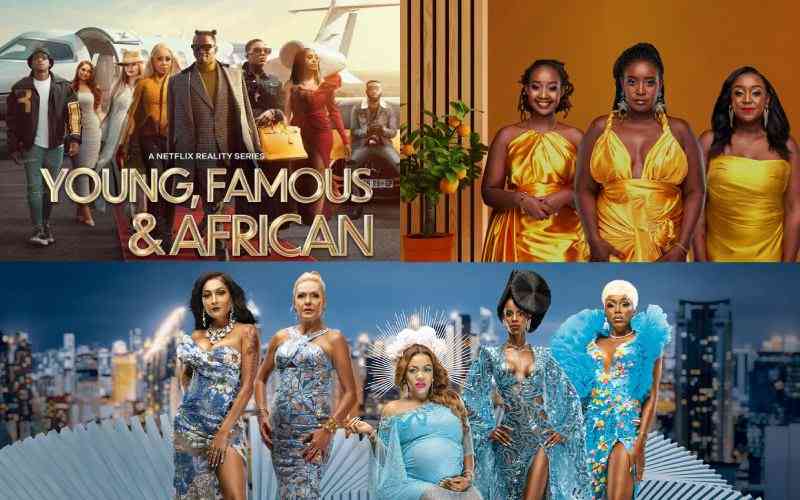 In the age of digital entertainment, the world has witnessed a phenomenal rise in reality television. It holds audiences captive with its unscripted drama and relatable characters.
While reality TV has long been associated with Western cultures, a captivating phenomenon has been sweeping across the vast and diverse continent of Africa.
From the bustling streets of Lagos to the vibrant city of Nairobi and the dynamic landscapes of South Africa, reality TV has found its footing, captivating millions of viewers and reshaping the entertainment landscape.
No discussion about reality TV in Africa would be complete without acknowledging the trailblazing success of Big Brother Africa.
With its debut in 2003, this iconic show swiftly became a cultural phenomenon, captivating viewers across the continent. The allure lay in the simple concept: a group of diverse individuals living together in a house, their every move recorded and broadcasted 24/7.
Kenyan contestants left an indelible mark on Big Brother Africa, adding their unique flavour to the show's rich tapestry. Notable Kenyan stars, such as Huddah Monroe, Kwambox, Prezzo, Melvin Alusa, Sabina Anyango, Malonza Chege, Alex Malonza and Annabel Mbaru captured the hearts of viewers with their wit, charm, and occasional controversies.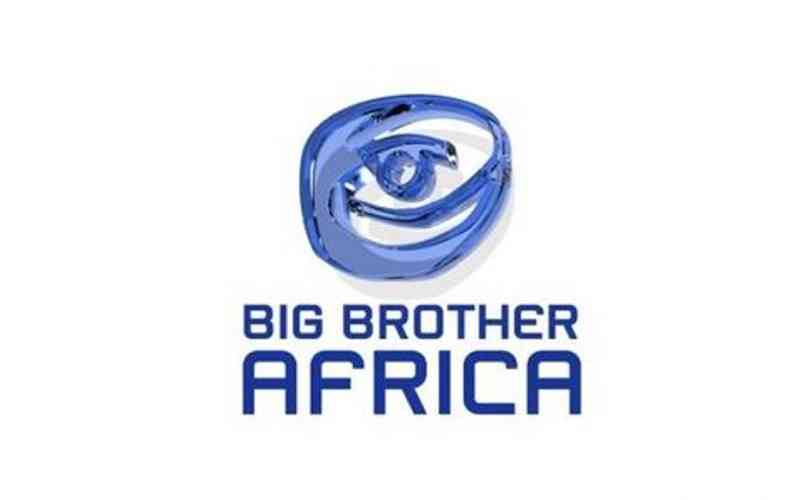 However, as the reality TV landscape continues to evolve, a more recent sensation has taken the African entertainment scene by storm: Young, Famous and African.
This show, with its jaw-dropping drama and captivating storylines, has become the talk of the town, igniting a social media frenzy that amplifies its impact and popularity.
Young, Famous and African
The addictive allure of Young, Famous and African lies in its ability to weave compelling narratives that mirror the realities and aspirations of a new generation, resonating deeply with viewers across the continent.
Young, Famous and African is no stranger to drama. From explosive arguments and unexpected alliances to scandalous love triangles and shocking confessions, the show constantly pushes the boundaries of entertainment.
Each episode serves as a catalyst for intense discussions among viewers, who eagerly dissect every plot twist and revelation on social media platforms.
One particular storyline that had social media abuzz was the suspected love triangle involving Tanzanian superstar Diamond Platnumz, ex-wife and mother of his children Ugandan South African-based businesswoman Zari Hassan and Ghanaian singer Fantana. Their intricate web of relationships and the ensuing drama provided ample fodder for online debates, speculation, and memes.
The show introduced fans to the budding collaboration between Diamond and Fantana, two charismatic artistes with undeniable star power.
As their on-screen chemistry heated up, so did the rumors of a romantic connection off-screen. Viewers were treated to glimpses of their flirtatious exchanges and steamy moments, creating anticipation for what lay ahead.
However, the real bombshell dropped when Diamond made a shocking revelation during a confessional interview on Young, Famous and African.
He confessed to a passionate kiss with Fantana. This revelation sent shockwaves through social media, leaving fans and industry insiders stunned and eager for more details.
The love triangle took an even more complicated turn with the involvement of Zari.
Zari, who had previously gone through a very public break-up with Diamond, found herself dragged back into the drama. She took to social media to express her disappointment and call out Diamond for his alleged lies and manipulations.
The clash between Zari and Fantana on social media further fueled the fire, as the two women traded insults and accusations in a series of heated exchanges.
Their feud became a hot topic on various online platforms, with fans taking sides and engaging in passionate debates about loyalty, respect, and the complexities of love and relationships.
Season one of Young, Famous and African, left viewers with a sweet aftertaste as they witnessed the grand vow renewal between Annie and 2Baba Idibia. The couple's love story became a highlight of the season, leaving audiences eager to follow their journey in the next installment.
Annie's struggles with 2Baba's infidelities were no secret, and the revelations had already put a strain on their relationship. The new season promised a fresh start, as Annie chose to marry him again, signalling a renewed hope for a blissful future.
However, in a dramatic turn of events during a dinner organized by Andile, 2Baba dropped a bombshell that shook the entire table. His statement, suggesting that men are inherently wired to cheat, left everyone shocked, particularly Annie, who was sitting right beside him.
The impact of his words reverberated through social media as soundbites, with many questioning whether he would always be a philanderer.
The dramatic revelation made by 2Baba became the talk of the town, fueling heated discussions on social media and intensifying the audience's interest in the show.
The dynamics of their relationship, the strain caused by past indiscretions, and the challenges they continue to face provided an emotional roller-coaster that viewers couldn't resist.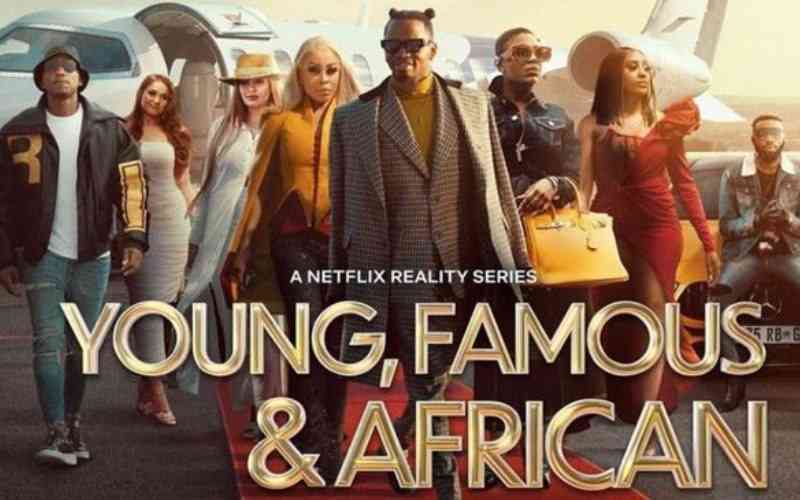 The unfiltered portrayal of their struggles and their commitment to navigating through the stormy waters of their marriage kept audiences captivated, eager to witness every twist and turn in their journey.
But the absence of Kenyan participants on Young, Famous and African hasn't hindered the growth of the local reality TV scene.
Pay TV platforms like Showmax and MultiChoice have recognised the power of local content and its ability to captivate audiences. One such example is the highly popular show The Real Housewives of Nairobi, which premiered in February 2023 and immediately became a streaming phenomenon. Breaking records for the most first-day views for any title on Showmax in Kenya, this show continues to dominate the charts and ignite conversations on Twitter with each weekly release.
Real Housewives
With its ensemble cast of six dynamic housewives, The Real Housewives of Nairobi has delivered on its promises, offering viewers an intimate look into the multifaceted lives and personalities of these women.
From Minne Kariuki's unapologetic shade throwing to Susan Kaittany's embodiment of poshness, each housewife has managed to captivate audiences with their unique stories and larger-than-life personas.
Sonal Maherali has shattered stereotypes, proving that being soft-spoken is not a weakness, while Vera Sidika has defied expectations by showcasing her unstoppable energy even during pregnancy.
Lisa Christoffersen's adventurous spirit and Dr. Catherine Masitsa's unwavering focus on family, money, and business have added further layers of intrigue and authenticity to the show.
As The Real Housewives of Nairobi approaches the end of its season, fans eagerly await the highly anticipated reunion episodes.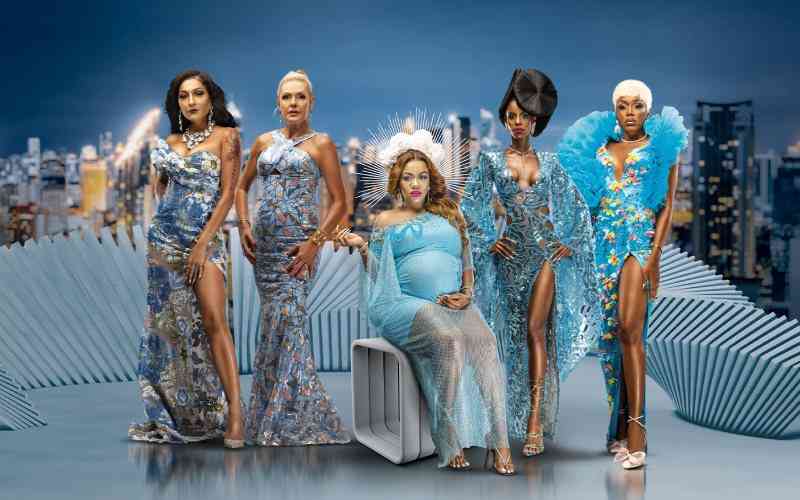 Scheduled to stream on 1st June and 8th June 2023, these episodes promise explosive drama, confrontations, and revelations as the housewives come together to discuss the highs and lows of their journeys.
But it's not just The Real Housewives of Nairobi that has captured the attention of Kenyan viewers.
Showmax announced the return of the reality show Kyallo Kulture for a second season.
The first season delved into the of Betty Kyallo and her sisters, Mercy Kyallo and Gloria Kyallo, showcasing the joys and challenges of sisterhood and emphasizing the importance of family in all situations, even the most difficult ones.
The debut season of Kyallo Kulture was a massive hit among Kenyan viewers, ranking among the top 10 most-watched shows on Showmax in Kenya in 2022. It even received a nomination for Best TV Show at the prestigious 2022 Kalasha Awards.
Now returning for a second season, Kyallo Kulture will continue to follow the Kyallo sisters on their individual journeys while also exploring their bond as siblings.
Reflecting on the success of the show's first season, Betty Kyallo expressed her excitement for what's to come. She noted that the upcoming season would reveal a different side of the Kyallo sisters, promising viewers a thrilling and energetic experience.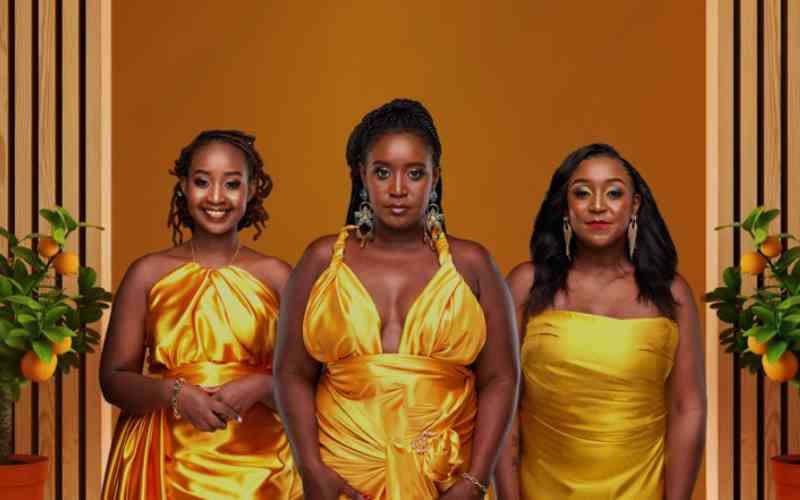 Not only are the Kyallo sisters making waves, but Kenyan gospel artistes have also embraced the reality TV trend with their own series titled Oh, Sister.
The show features several gospel celebrities Millicent Wambui (Milly Wa Jesus), Linet Munyali (Size 8), Beatrice Wanjiku (Betty Bayo), Bernice Nduko (Lady Bee), Veronica Mushana (Nicah the Queen), Janet Otieno, and Priscilla Ndanu Maina.
Oh, Sister, premiered on April 7 and has already provided audiences with a significant dose of drama as these women navigate the ups and downs of their careers and personal lives.
The rise of reality TV in Kenya and the success of shows like The Real Housewives of Nairobi, Kyallo Kulture and Oh, Sister can be attributed to the growing appetite for authentic and relatable storytelling.
Audiences are drawn to the real-life experiences and emotions portrayed on these shows, which offer glimpses into the lives of well-known personalities.
The combination of entertainment, drama, and the opportunity to connect with favorite celebrities has proven to be a winning formula, making reality TV a popular choice for viewers in Kenya.
As pay TV platforms like Showmax and MultiChoice continue to invest in local content, we can expect the reality TV scene in Africa to flourish even further.
With its ability to capture the attention of audiences and spark conversations on social media, reality TV has become a significant part of the entertainment landscape, providing viewers with an engaging and immersive experience that keeps them coming back for more.
Related Topics