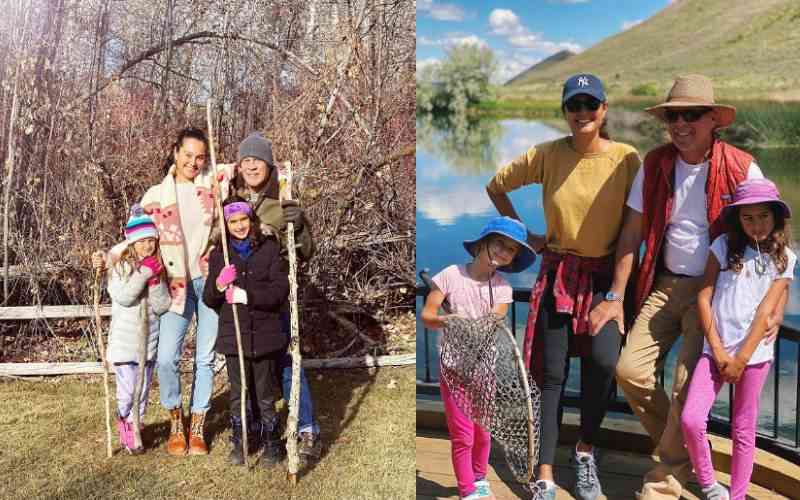 Bruce Willis' 9-year-old daughter Evelyn Willis has been constantly supporting her dad in his battle with dementia.
This is according to Willis' wife Emma Heming who narrated how their daughter's acts of kindness have moved her to tears.
Heming took to Instagram to explain how their daughter researched frontotemporal dementia and even made a list of its fun facts for her dad.
Evelyn figured that people suffering from the disease can be severely dehydrated and together with her mum, decided to ensure Willis always had a bottle of water in his hand.
"So I have to tell you this story, and I'm going to try and do it without crying…Because when Evelyn told me this story, I was an absolute puddle."
"Now, that's not funny, but it's kind of funny. And she really is her father's child because these two love some random facts. So I said to her, 'Evelyn, we will always make sure daddy has a bottle of water in hand. Thank you for letting me know. But that is the most loving and compassionate thing that you can do is to be curious and educate yourself on your dad's disease."
Emma went on to add that as caregivers, it is important to research the diseases of loved ones as it puts one in a better place to show up for them and to support them.
In February this year, Bruce Willis' family announced that he had been diagnosed with frontotemporal dementia, roughly a year after they said he would step away from acting after being diagnosed with aphasia, a brain disorder that leads to speaking, reading and writing problems.
There are different types of dementia, and the frontotemporal form affects regions in the front and sides of the brain. Because it causes problems with behaviour and language, aphasia can be a symptom.
It's caused by damage to neurons, the brain's information carriers, but the underlying reasons for a particular case are often unclear.
(Additional reporting by AP)
Related Topics