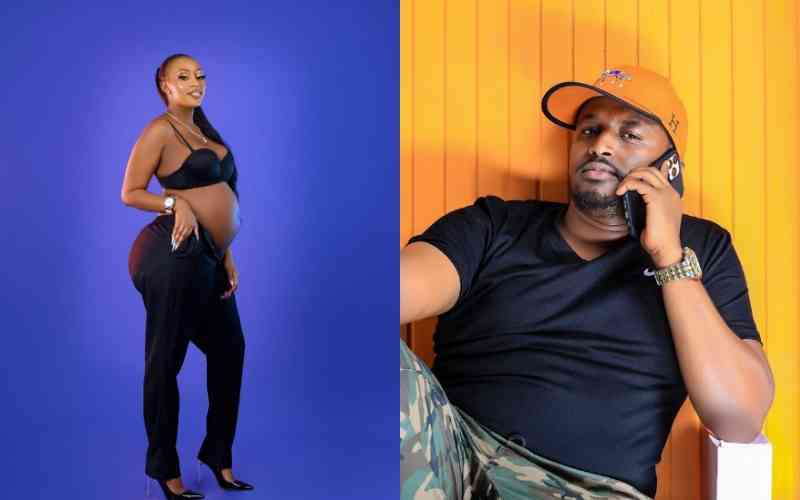 Just days after Amber Ray announced that she had parted ways with businessman Kennedy Rapudo, her ex Jamal Marlow is back in the picture, albeit for professional reasons.
Jamal, who is the chairman of Huduma Group of Companies, invited Amber to do an advertisement for them after she promoted an application on her page.
"Now come and do one for Huduma Credit," wrote Jamal, to which Amber responded, "Lemme tell management to setup a meeting."
Early on Friday morning, Amber put up yet another post that left many wondering whether the two had resolved their differences.
Well, maybe it was for purposes of chasing clout, but she gave her online in-laws fodder for days.
Through her instastories, Amber took a video of a white Range Rover and hinted that 'Chairman' had come to her rescue after she complained about the Jeep she was using before.
She further added 'never burn bridges', perhaps signifying that they were in still in good terms despite their widely publicized break up.
"Ehe! Kiongozi aliskia nateseka ktumia jeep sahi venye iko juu…akanitumia gari. Enyewe never burn bridges.
"May God bless you for me Chairman," she wrote.
In a separate post, she confessed her love for Range Rovers, saying her unborn child is already gravitating toward the fuel guzzler.
Jamal owns a Range Rover and he has often paraded it on his socials. He recently shared a picture in the company of his new lover Wangari Thiong'o and the car was parked right behind them.
In a recent interview with content creator Eve Mungai, the businessman said he is happy and content with Wangari and he loves the fact that she keeps a low profile.
They recently welcomed a baby girl and he was over the moon for his latest blessing.
View this post on Instagram
Related Topics