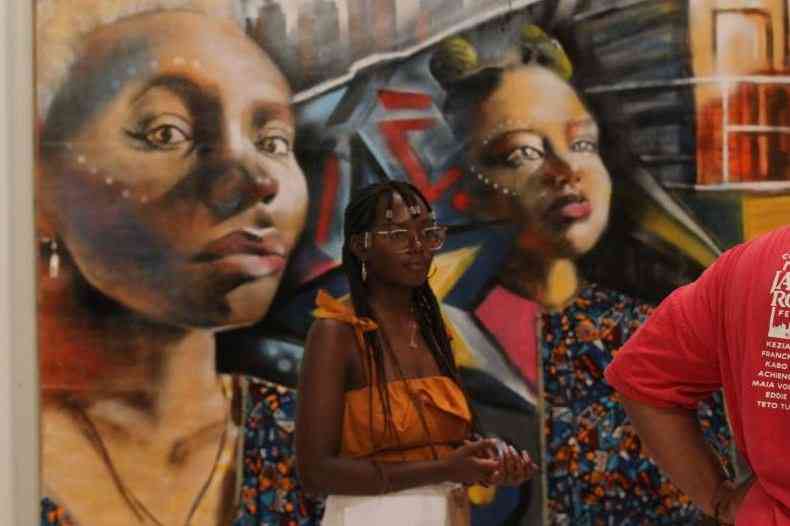 The annual Nairobi Design week closed its doors last weekend after a 10-day showcase.
The event, which had over 100 exhibitors present their creative works was a marriage of crafts, creativity, culture and diversity, with over 3000 visitors in attendance.
Artistes played their enchanting tunes, designers showcased their creative wears, painters lured with masterpieces and the beadworks wowed.
Celebrating its eighth edition, the festival that is part of the international designs festivals circuit, attracted unique exhibitions such as Tracing the Wild, a project that explores human-wildlife conflict and Kibera Design Week.
Other exhibitions included Kairos Futura with the Nairobi Space Station, Afrika Design podcast with British Council and 'Weaving' with Africa Collect Textiles.
It did not matter how simple or sophisticated one went to sell their idea in a 'marketplace' where everyone has always been a winner.
The festival-themed 'It's What We Make It' promotes direct access to markets for creatives and advocates for sustainable change was held at the Opportunity Factory in Karen.
"I love connecting with the community and I love art because I am an artiste. The festival presents a platform where creatives and the community celebrate a unique coming together. We want to change the narrative that creatives do not make it and cannot solve problems like any other professionals," said Naitiemu, the festival's lead.
"This time round we got more than we expected in terms of exhibitors, both physical and digital, and that shows you that the festival is growing. For the longest time, the word that was going out there was that Africa is a land of negatives yet there are many positives. A lot of this is going back to where we come from, back to our indigenous knowledge while still embracing technology as a tool to celebrate humanity," she said.
"Every year we pick a theme that makes you think about life and design. This year we had Tracing the World, and we had a partnership with the British Council under the Shifting the Narrative Campaign.
We had a partnership with Kampala Fashion week where we are interviewing 24 creatives from around Africa for the Podcast Afrika designs," Adrian Jankowiak, founder and design, at Nairobi Design Week said.
He added, "We have had a lot of exhibitors and vendors as well as textile groups doing collaborative weaving as well. We are covered by three words; play, grow and make and I feel that everything here encompasses that."
Related Topics