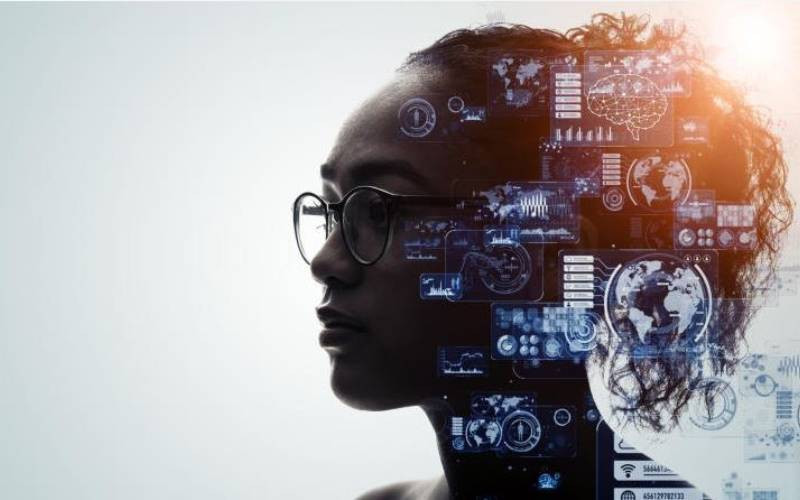 Artificial Intelligence (AI) is making its way into the video game industry, transforming the gaming experience in ways we never thought possible. Although AI has been around for decades its application to video games is relatively new. The possibilities offered by AI are endless, and as developers continue to explore its potential, we may yet see a new era of video games that take advantage of its power.
With the introduction of AI in video games, the player experience has become much more dynamic and immersive. AI allows players to have a unique experience every time they play, as the AI can be programmed to adjust difficulty levels, change tactics or storylines based on a player's performance, or even respond in real-time to certain actions a player might take.
This has revolutionised the gaming industry, as it allows developers and publishers to create a much more engaging and interactive experience for players.
AI is introducing new ways for players to optimise their game performance in terms of accuracy and speed. By taking advantage of the AI-driven training tools available, players can gain an edge when it comes to improving their game strategy, as well as fine-tuning their execution.
AI can also provide players with real-time insights into the game situation and their opponents' behaviour, enabling them to make smarter decisions and better anticipate the outcome of each move.
This can help them gain a competitive edge in tournaments and make more informed decisions during gameplay.
Also, with AI-driven analytics and insights, players can gain insights into the gaming strategies of their opponents and make informed decisions in tournaments.
While there are many unknowns about what lies ahead, some of the most likely developments include increasing automation, the rise of digital currencies, and an expanding global economy.
Artificial Intelligence is already having a profound impact on the gaming industry, with next-generation games utilising AI to make characters more realistic and immersive.
Games are now able to track the movements and decisions of players, creating an environment in which people can experience a more natural connection with the game world.
Additionally, AI is allowing developers to create virtual reality experiences that are more interactive and engaging than ever before. As technology continues to advance, it is clear that Ai will continue to shape the future of the gaming industry - bringing greater levels of interaction, immersion, and realism for everyone involved.
Some Ai video games
While AI is known to bring a fully immersive experience let us look at some games that you can enjoy on your own time.
First Encounter Assault Recon: F.E.A.R. (First Encounter Assault Recon) is a first-person shooter video game developed by Monolith Productions and published by Sierra Entertainment. It was released in 2005 for Microsoft Windows, Xbox 360, and PlayStation 3. Known for its drastic action, and horror-themed gameplay, players control an elite military unit member sent to investigate strange phenomena at a research facility.
The Last of Us: This is an action-adventure survival horror video game set on a post-apocalyptic planet where most of the human population has been contaminated with a life-threatening fungus. Players control Joel, a smuggler tasked with escorting a young girl named Ellie across a ravaged United States.
Tom Clancy's Splinter Cell: Blacklist: Developed by Ubisoft Toronto and published by Ubisoft, Tom Clancy's Splinter Cell: Blacklist is an action-adventure stealth game revolving around Sam Fisher, a former agent of Third Echelon who now holds the position of a member of the Fourth Echelon organisation. This game puts the player in control of Fisher as he attempts to stop a group of terrorists who call themselves "the Engineers" from launching an attack on the United States.
FIFA 2022: FIFA 2022 is a soccer simulation video game developed by EA Sports. It is the latest instalment in the FIFA series and was released on September 27 2021. The game features teams, players, and leagues from around the world, and players can choose to play as their favourite team or create their team in various game modes.
GTA 5: Grand Theft Auto V (GTA V or GTA 5) is an open-world action-adventure game developed and published by Rockstar Games. Here, players control three characters: Michael, Franklin, and Trevor, who are involved in a series of heists and other criminal activities in the fictional city of Los Santos based in Los Angeles. The game features an open-world environment and a variety of weapons and vehicles.
Related Topics