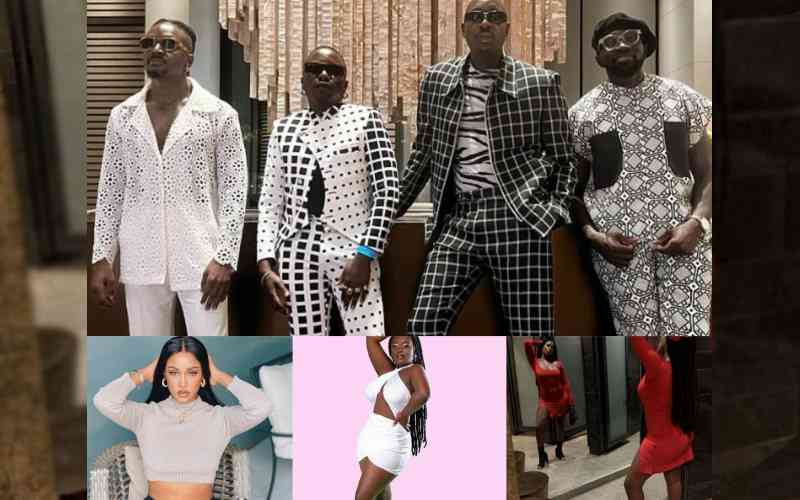 Tanasha Donna
Tanasha Donna jumped into the music fold with her 2019 'Radio' featuring Barak Jacuzzi before unleashing her debut EP, Donatella EP.
Shaped by her star power, elusive nature, and followed by controversies, Tanasha counted on the prowess of established acts such as Khaligraph Jones and Bongo's Mbosso to give her a leg up.
Fast forward to 2023, she has become a muse for many, been embroiled in high-profile relationships with Diamond Platnumz and Omah Lay, become a mother, an actress all in between making her second full-length project and trying to further her music career.
Her next project will be a talking point based on how much following she has as one of Kenya's most followed social media influencers.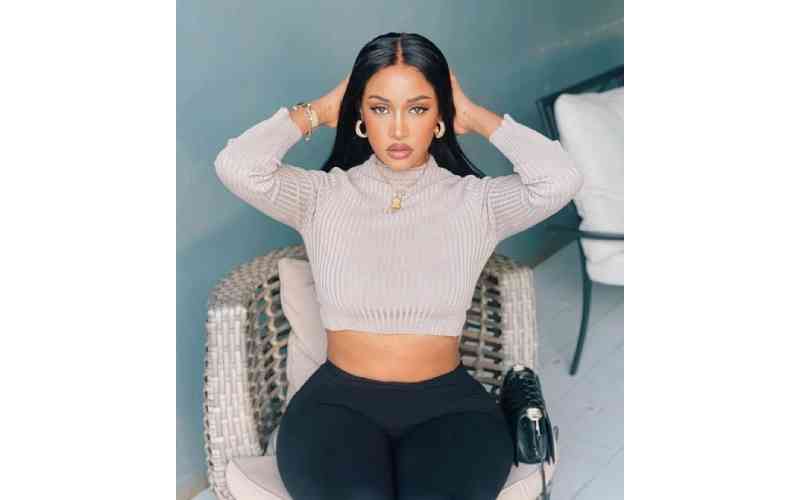 Sauti Sol
Kenyan top boy band Sauti Sol has always been one to look out for. In music, they are celebrated as one of the finest crafters of Afro-pop. In fashion, their brazen choices command respect. And in business, they continue to revolutionize how commerce and music can intertwine.
Following their official 2021 break to focus on "solo careers", each of them spawned excellent projects.
Reports suggest the solo venture was a business strategy to recoup money lost in their Universal Music deal that didn't work well following disruptions by the global pandemic.
In 2023, they have teased a supposed comeback, and how they produce an album in their critical fifth, Midnight Train, will be interesting to experience.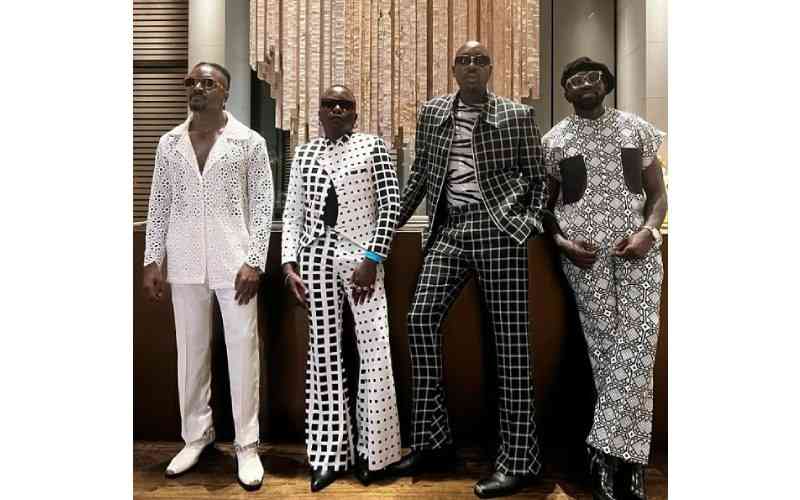 Nyashinski
Can you believe that in a career that spans close to two decades, Kenyan juggernaut Nyashinski only has one solo album.
His 2020 effort, 'Lucky You', which captured a rapper cum artist and entrepreneur at the dizzying heights of fame and fortune, at least on a domestic scale, was a masterclass.
Known to take extended periods of breaks, Nyashinski has proved to be an anomaly in Kenyan pop culture. Almost enigmatic in nature, ghostly yet impactful, anonymous yet present, Nyashinski is the self-proclaimed G.O.A.T.
Is he going to cement his status as the best rapper ever in Kenya? Is he going to drop the ball? We shall see.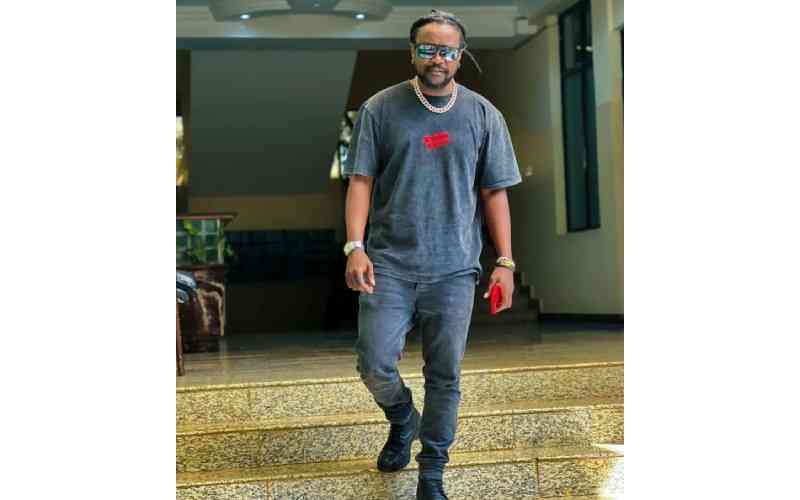 Xenia Manasseh
Kenya's pride and joy, Xenia has become a prolific figure, especially in the R&B sphere. Over recent years, Xenia has become the hook girl.
Every artist is looking for her velvet and soothing vocal dexterity in their choruses and ad-libs.
Xenia's last solo body of work was 2019's heart-wrenching 'Fallin' Apart' where she wore her heart on her sleeve with ballads and R&B cuts wreathed in heartbreaks.
More mature and seasoned now following her success, including song-writing credits for Teyana Taylor and working with Mr. Eazi, on to being involved in Grammy-winning albums (Burna Boy's African Giant), fans want to see her keep winning.
Xenia has the potential to be the centerpiece artiste. Her next album should be commercial and should take her to the spot we know she deserves.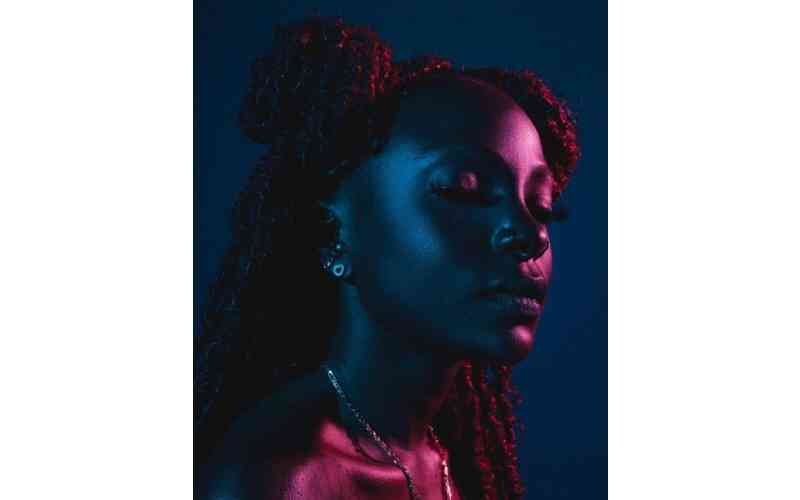 Groovy Jo
Touted as Kenya's Cardi B or Megan Thee Stallion, Groovy Jo is one-third of the Kenyan rap contingent ADF alongside Boutross and Dope I Mean.
When it comes to ability, rap, distinct voice, bravado and braggadocio, star power and showmanship, not so many can stand in the ring with Groovy.
She released her maiden project 'The Groovy Way' in 2021. With the right backing and support, murmurs are coming from her camp that she will be releasing a commercial project titled 'Pressure' as early as the first quarter of the year.
Groovy has that sensibility of what it takes to be an international star.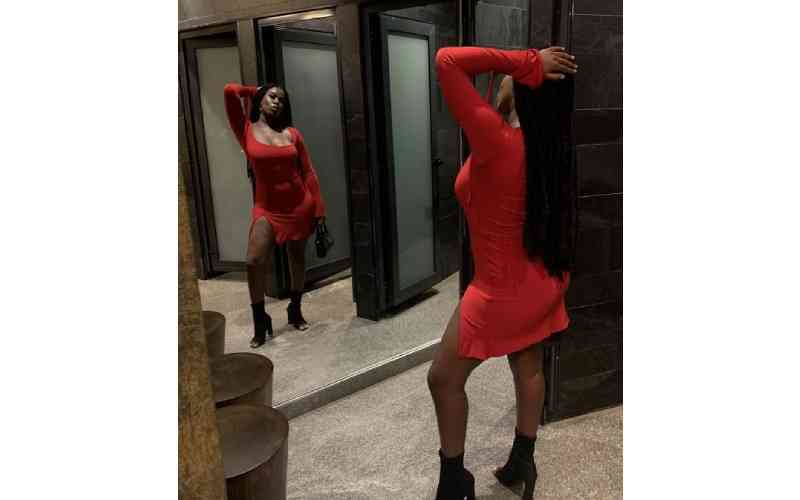 Maandy
Another baddie on the mic is Maandy. She is no slouch. With two projects under her belt, 2021's 'Frisky' and 2019's 'Kabaya', Maandy is one of the fastest-growing brands in Kenyan pop culture.
The many hit songs she has produced or been a part of have bought her time in her bid to produce her own solo hit record.
Her third studio album is expected to be one of the best of the year.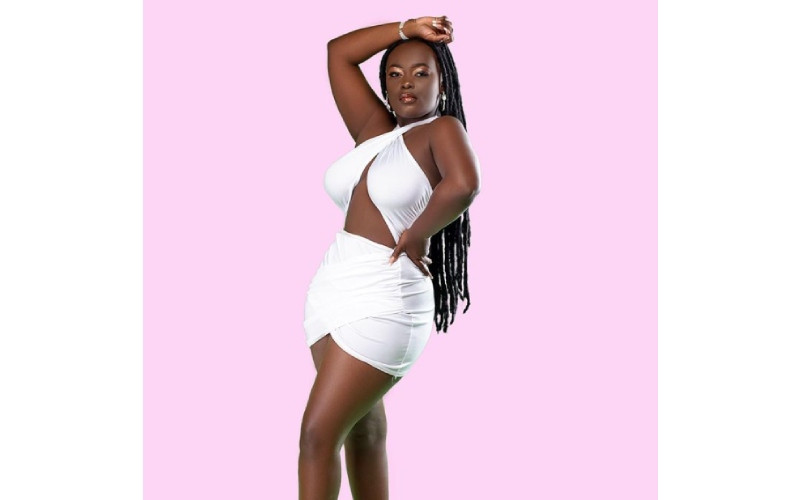 Little Maina
Since coming on to the scene as a musician, Little Maina has been churning out hit songs for his legion of fans.
Lil Maina has gone from a skit and monologue act to a musical icon in Kenya. His songs 'Kishash', 'Umbwakni' and 'Stretch marks kwa Haga' have made him an easily recognisable name.
With his soon-to-be-released debut project 'Maisha Ya Stunna' on the way, he has released the lead single 'Zoza', featuring Buruklyn Boyz, and there is no telling what the project's impact could be.
Related Topics