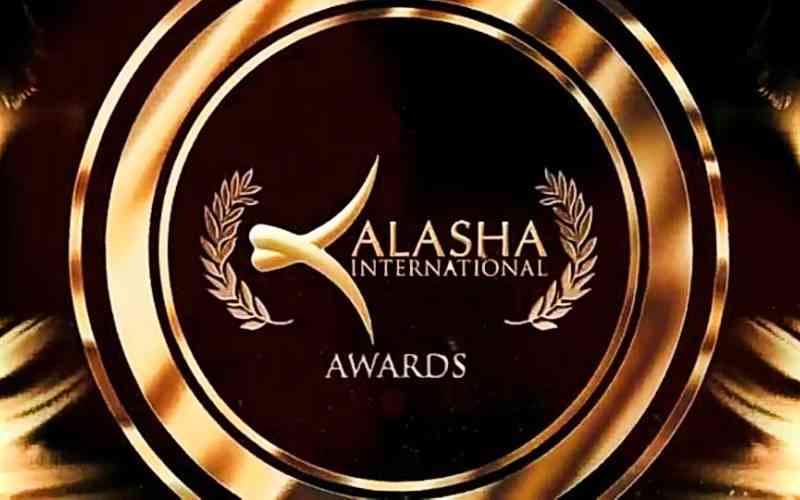 The stage is set for the Kalasha Film and TV Awards whose gala is being held today in Nairobi. With a record number of categories and nominees, the excitement is in the air.
Dedicated to promoting culture, stories, creativity and skills; the Kalasha International Film and TV awards gala is expected to be the big entertainment and lifestyle stage in town as celebrities grace the red carpet before the winners are announced.
This year Kalasha Awards have 39 categories with the addition of nine new categories that include; Best regional film, Best Documentary (Short), Best Documentary (Feature), Best Makeup and Hair Stylist, Best Costume Designer, Best Supporting Actor in a TV Drama, Best Supporting Actress in a TV Drama, Best Viewer's Choice (Feature) and Best Viewer's Choice (TV Drama).
The votes for this year have been tallied and it is just a matter of time before we get to know the winners. But before the winners are announced, what about us revisiting the winners who carried the night last year?
Best Lead Actor in a Film: Mawuli Gavor in Just in Time
Best Lead Actress in a Film: Sarah Hassan in Just in Time
Best Supporting Actor in a Film: John Ndegwa in Kutu
Best Supporting Actress in a Film: Catherine Kamau in Kutu
Best Sound Designer: Kelvin Osoo in House of Secrets
Best Original Score: Karanja Kiarie in Crossroads
Best Documentary: Kesho Pia Ni Siku by Ngendo Mukii
Best Editor: Faith Musembi in Tales of the Accidental City
Best Lighting Technician: Walter Odhiambo in Adisa
Best Special Effects: Philip Kesenwa and Paul Jackton in Mission to Rescue
Best Special Effects: Philip Kesenwa and Paul Jackton in Mission to Rescue
Best Original Screenplay: Dennis Humprey in Fikirini
Best Feature Film: Just in Time by Sarah Hassan and Dolabo Adelele
Best Director of Photography: Ryan Tenga in Teleport
Best Short Film: Kutu by Peter Wangugi
Best Local Language Film: Fikirini by Dennis Humphrey
Best Director: Michelle Donde and Steph Sevani in House of Secrets
Best Production Designer: Harrison Mutinda in Mission to Rescue
Best Lead Actor in a TV Drama: Joe Kinywa (Njoro) in Njoro wa Uba
Best Lead Actress in a TV Drama: Sarah Hassan (Detective Makena) in Crime and Justice
Kituo Halisi Award: KU TV
Best Performance in a TV Comedy: Frank Kimani (Mr Wang'ombe) in Varshita
Best TV Drama: Njoro wa Uba by Lucy Mwangi
Best Host in a TV Show: Abigael Wariaga (Captain Abby) in Bururi wa Ciana
Best TV Advertisement: Copia
Best Animation: Mondays and Fridays by Shawn Mwendwa
Best Kids Production: Bururi wa Ciana by Susan Njoki
Best International Award (Eastern Africa): Egna (Ethiopia) by Yoseph Baye
Best Feature by a Student: House of Secrets (USIU) by USIU Africa
Best Documentary by a Student: Beautiful Eyes by Kelvin Muriithi
Best TV Comedy: The XYX Show by King Muriuki
Best Lifetime Achiever: Judy Kibinge
Related Topics