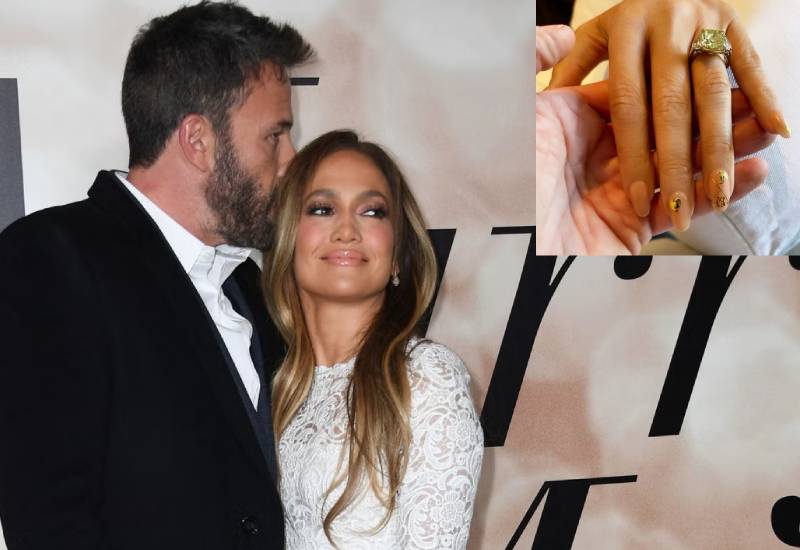 When it comes to commemorating their rekindled love, Jennifer Lopez nailed it. Celebrity manicurist, Tom Bachic shared a photo of the singer's hand and two things stood out from the freshly manicured set of nails.
The singer's index fingernail was decorated with a golden love heart and the ring fingernail was imprinted with the initials J and B standing for Jennifer and Ben. Also standing out was the huge green diamond engagement ring from her fiancé, Ben Affleck.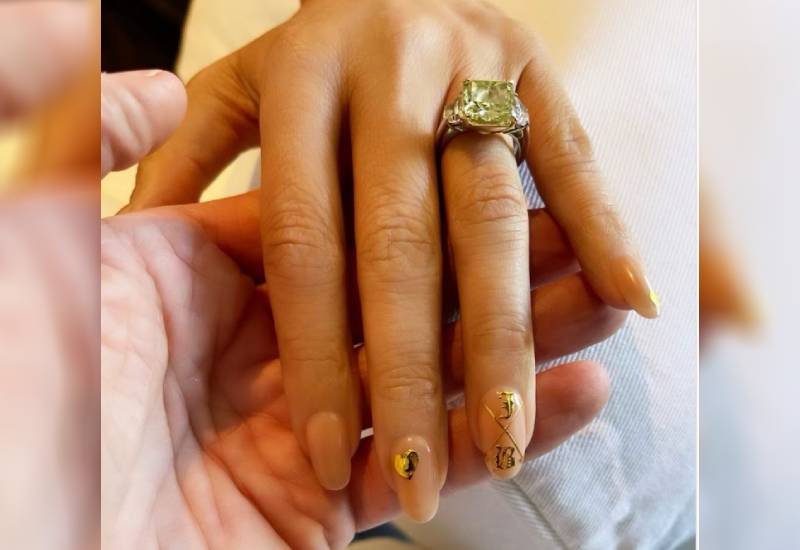 Beniffer (their media couple name), both now divorcees and parents got their second chance at love nearly 17 years after they called off their first engagement. Jen and Ben got engaged in November 2002.
In 2003, the couple postponed their wedding citing 'excessive media attention'. They eventually split in 2004 and started families with other people. Their love was resurrected and Jen did not hesitate to share the great news with her fans.
Plenty of changes have taken place over the years, but Jen cited the growth they have been through as key to making their relationship work.
"We are older now, we are smarter, we have more experience; we are at different places in our lives, we have children now, and we have to be very conscious of those things," she said in an interview.
Related Topics