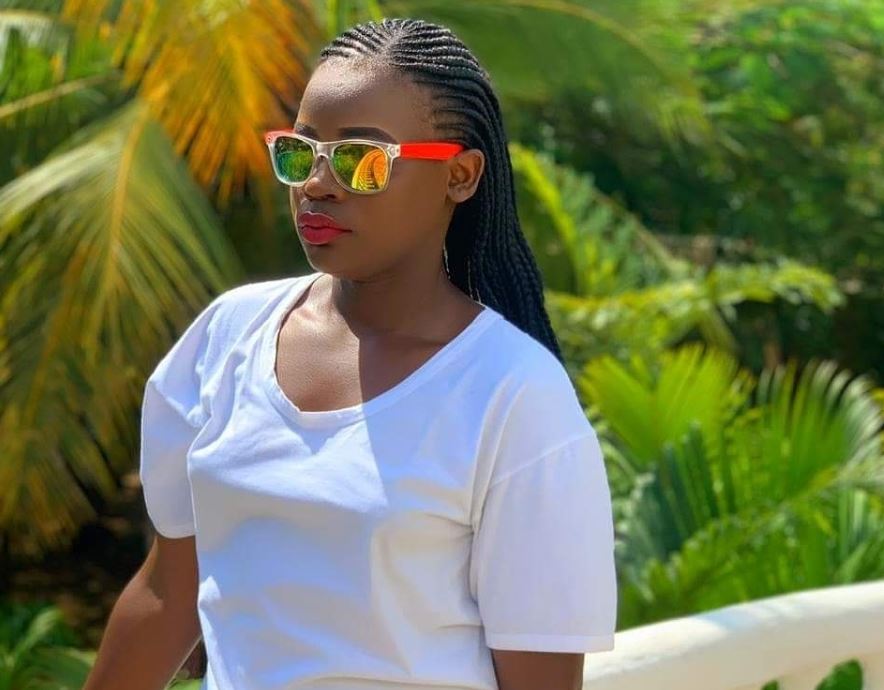 Musician Akothee's younger sister, Cebbie Kokeyo, has opened up on an instance when she was robbed and assaulted by perpetrators.
Sharing details of the horrendous experience via her social media, Cebbie explained that the thieves made away with her bag, only for one of them to turn back and attack her.
According to the businesswoman, one of the hooligans decided to bit her ears before escaping with her belongings.
"What else have I not seen in this city? There's a time I was snatched a bag. These petty thugs are hooligans I tell you. See, after running a few miles, one of them decided to come back at me again. Maybe he remembered that the bag wasn't enough and that I must get a biting to crown it all. This idiot bit my ears and took off without saying a word. Lakini akii!" she wrote.
Cases of insecurity have become rampant in the city, with several celebrities falling victim. For example, about three weeks ago popular YouTuber Joy Kendi shared her encounter with thieves that held her at gunpoint and robbed her of her belonging.
Speaking in a previous social media post, Joy recalled being approached by two unidentified men on a motorbike before pointing a gun at her and demanding she surrenders her valuables.
"The real reason I was offline for a little bit was because I had an incident. The only reason I am bringing this up is because I feel it is good to share it just as a public service announcement for people to be safe in the streets, when you are going for your runs, walks, whatever, especially as a female.
"If you can remember a couple of days ago, I said I was going to walk to Westie as part of my workout for the day so that I can just include that as part of my day-to-day stuff and I was super excited about it," she said.
To caution the public, Joy discouraged fitness enthusiasts from jogging or walking alone in secluded areas.
"Anyway, on my walk I was robbed at gunpoint by two guys on a bike. So if you are going on walks or anything like that please be safe. Do not go on your own, do not carry anything expensive. I did not lose much," she added.
Cop falls victim?
A video of a traffic cop being robbed off his phone while on duty by unidentified men on a motorbike went viral not too long ago, with netizens fearing for their safety over the daring robbery.
Sharing their experience in a heated online debate, Kenyans condemned the incident, scared of what the criminals would do to civilians with no security training or protective equipment like police officers.
However, the National Police Service was quick to dismiss the video, terming it as doctored and urging Kenyans to ignore it.
"Our investigations have revealed that a video circulating on social media insinuating to be of a police officer being snatched a phone is a manipulated video whose intention is malicious. We urge members of the public to ignore it," they tweeted.
Related Topics