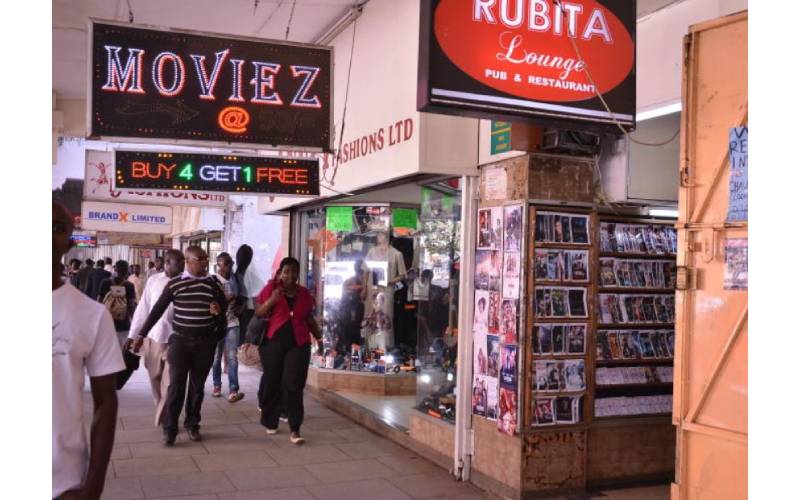 After a long day at work, all you need is an enjoyable evening, in readiness for probably yet another working day tomorrow.
Finding an after-work routine that helps one unwind, relax and let go of the day's tension is crucial, a practice which improves productivity.
Watching television, be it shows or movies, has become a common activity for those looking to relax at the end of the day.
And the leisurely act has been found to be beneficial for one's mental and physical state.
A 2020 study by the University College London (UCL) investigated what happens to human minds and bodies during a two-hour movie.
The study found that heart rates of movie-watchers were elevated to a 'healthy' rate 40 minutes into the film, and physiological responses to the movie were shared by audiences in the same room.
Physiological responses
"When people demonstrate synchronised physiological responses like this, they also show stronger social and emotional bonds. Two unique elements of the cinema experience drove the findings: the focused activity and the shared social focus.
"These elements have proven long-term benefits on our overall brain function, memory, focus and productivity," reads UCL's report in part.
This means that Kenyans who trickle into those movie-shops in the neighbourhood after a long day are on the right track, choosing to spend their leisure time in an activity that both calms and bonds families.
The movie shops, which were popular in 2000s, were typically run by your local movie-guy, the person who would download and copy new movies onto discs for his customers.
At one point, these shops could be found in every residential area. They have long been characterised by multiple movie posters at the premises' entrance, calling out to potential buyers.
Sometimes, movie trailers are played, the sound blaring from speakers attracting the attention of those seeking a cozy night in.
But now, well into 2021, the movie shops are almost gone. This may have something to do with the entry of Netflix.
Edwin Mukira, who ran a movie shop between 2013 and 2017 says that when business was good, he would make up to Sh2,000 per day.
He adds that although he lost clients due to change in entertainment habits, old habits die hard for his loyal customers.
"They still return when they have not subscribed to WiFi, or if they are looking for a movie they cannot access themselves.
"The business builds friendships and there are those customers who stop to say hi and end up grabbing a few discs while there," says Edwin.
According to Edwin, who eventually left the business to his younger brother, the slowdown in business means it needs additional strategies to survive.
"By the time I left the shop, we had registered a mobile money shop and we were also selling computer accessories. I found that additional ventures were needed to sustain it," he says.
Pius Kithinji, who took over the movie shop business from his brother says that business is tougher than ever, with the place making only Sh600 on a good day.
Headed home
The shop, Q-nix Entertainment, is based in Matasia and targets clients who are mostly headed home after work or school.
"I think we are making less because people prefer YouTube. That is why we are offering much more nowadays. We have computer repair services and sell computer accessories, and we are planning to add shoes," says Pius, who concurs with his brother that the movie shop needs to offer more services in order to stay afloat.
However, James Opiyo, who ran the business primarily as a distributor for smaller shops says that interference from government and licensing boards played bigger roles in the disappearance of movie shops.
Opiyo's shop in the Central Business District earned between Sh15,000 to Sh20,000 daily, at its peak between 2016 and 2018.
"I can only look at this business as a side hustle now.
Nowadays, I make only Sh6,000 on a good day," says Opiyo, adding that he saw a shift in the business in 2019, when more of his clients started asking that movies be copied on their flash discs.
Opiyo adds that to survive, he had to make some major changes.
First, he reduced the size of his shop, then moved to a cheaper space.
Later, he started offering other services and goods, like most of his peers.
Legality of business
"My biggest problem is the legality of the business. I pay licensing fees, yet I am often asked to pay additional monies, and my relationship with the Kenya Copyright Board (Kecobo) is strained. If you look around, you will realise that movie shops have changed the way they look and do not advertise," he says.
Cyrus Kinyungu, the Kecobo Head of Communications distanced the State corporation from movie shop affairs, and said the body is not involved in their licensing.
"As long as they sell original movies and not copyrighted content, we have no issue with them," he said, and referred The Sunday Standard to the Kenya Film Classification Board (KFCB).
And while KFCB boss Ezekiel Mutua could not be reached for comment, blogs about start-up businesses suggest that to operate, movie shops need a Sh5,000 yearly video/film regulatory licence and a Sh4,000 public performance licence.
Related Topics