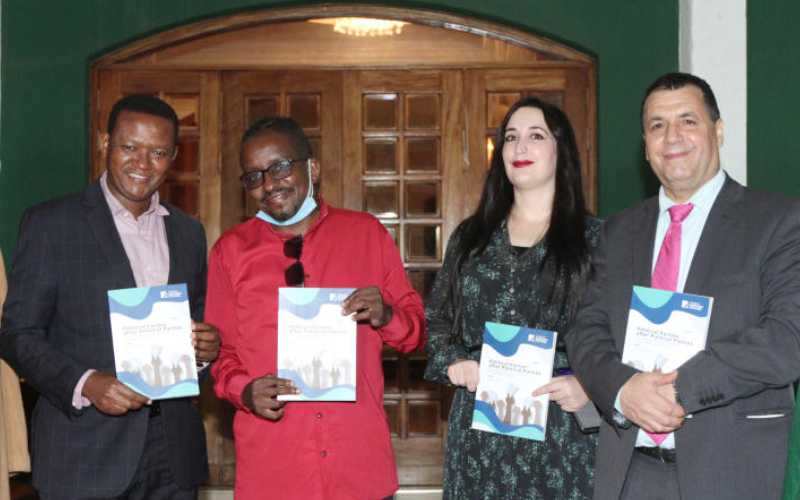 Machakos County Governor Alfred Mutua has called out cultural imperialism in the country saying that in order for one to make it, a politician often comes from a renowned family.
The Governor was speaking at a book-reading, where celebrated Kenyan writer, poet and Standard Group journalist Tony Mochama released his new book, "Political Party After Political Party", a novel that dives deep into the political history of Kenya.
"I remember writing about post- colonial imperialism and cultural imperialism that we face. We are tackling this issue of tribalism on our country, for example, that was brought to us as a divide and rule mechanism that seemed to work strongly for a lot of people," Mutua said, speaking about his early friendship with Mochama as a young journalist years back.
"If you look at Uhuru Kenyatta, he is the son of Jomo Kenyatta. Raila Odinga is the son of Jaramogi Odinga, Musalia Mudavadi is the son of Moses Mudavadi - so who is an ordinary civilian's father? Does that mean that Kenya is only for a few of us?" said Mutua.
The Governor added that the country is struggling with tribalism that is leaving the masses poor, using his own humble background and upbringing as an example.
"I had been at home because I could not afford Secondary School fees, until I was lucky enough to get a sponsorship. I even got a chance to go to University in the United States, despite the fact that I could not even afford a ticket," said Mutua.
Mutua's remarks come amid ongoing rhetoric from Deputy President William Ruto which has called on the common mwananchi- a group that Ruto calls hustlers to oppose political dynasties.
Mutua added that while studying abroad, he began to compare the States with the struggle his home country was facing, and how crippling the mental state of Kenyans has been to their progress.
Mochama's book was described as bursting with rhyme, a description of the changing nature and reality of political power in Kenya.
"The rhyme is evident throughout the book, right from the titles like that on chapter seven which reads, 'there is always defiance with Rainbow Alliance'," read in part a bio on the writer.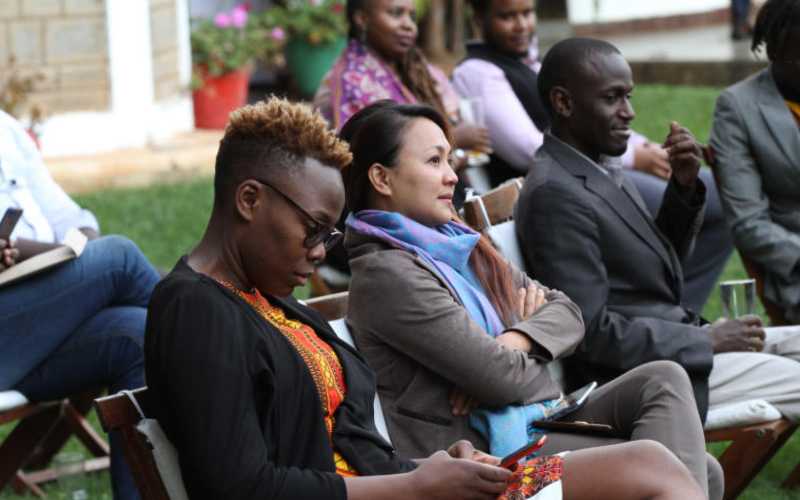 "Following Kenneth Matiba's resignation from the cabinet and expulsion from the ruling KANU party in January 1989, the ex-minister had developed a strategy to challenge KANU's monopoly on political power. Despite his expulsion, Matiba and his allies continued to control the Murang'a KANU branch, harassing the secretary general, his long term rival," read in part an excerpt from the book, which went on to narrate the rise of prominent politicians, including Charles Njonjo and Paul Muite.
Nelson Havi, the Law Society of Kenya president, who attended the reading held at the residence of the Kingdom of Morocco in Gigiri, condemned the mindset where Kenyans will ask each other, 'who is your father/mother'.
"There are different names in the various ethnic languages for a person whose parents is not known. But what is truly definitive in one's life is the mark you leave behind. If you are determined, you can pull yourself out of poverty," said Havi.
The book launch was hosted by the Ambassador of Morocco, El Mokhtar Ghambou, who praised the culture of reading and writing books in order to tell stories and keep records of our history as a people.
"The first duty that African writers have is to re-write the Western Narrative that is already well known," said Ghambou.
Mochama's writing has previously been praised as having a "pen that can give even the mundane an interesting sheen."
"Mochama's sharp, sometimes dark humour makes the book such an enjoyable read," reads in part a review of his 2013 book "Meet The Omtitas", noting that the author is a two-time Burt Award Winner.
The literary session was also attended by Ambassador of Democratic Republic of Congo and Tanzania.
Related Topics