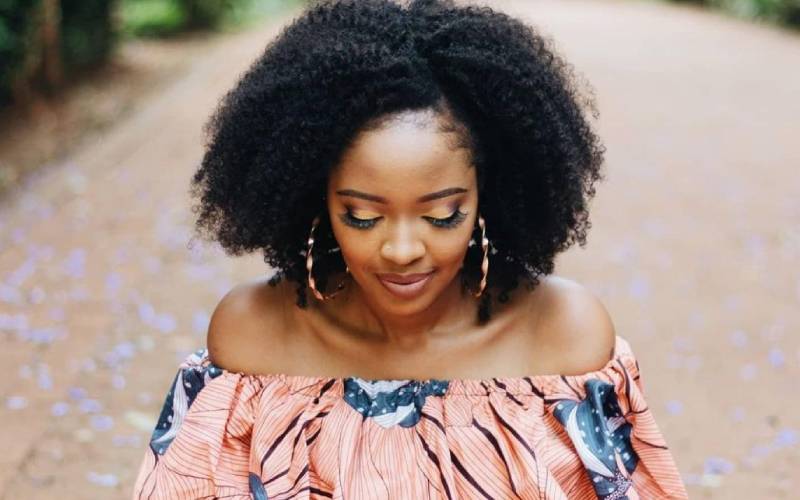 It has been roughly four months since gospel singer turned media personality Kambua lost her newborn son Malachi, due to birth complications.
Opening up on her healing journey in a lengthy social media post, Kambua admitted to constantly being overwhelmed by grief. In her explanation, her current life situation is not what she signed up for.
"Everyday I'm learning that healing is not a destination, it's a journey. I'm on a journey that I did not sign up for, but I'm braving it, every moment of everyday. Sometimes the waves of grief knock me off my feet, yet I know that they won't always wash over me. I know that one day it won't feel like I'm constantly navigating a minefield..." wrote Kambua.
Despite being shattered by her circumstance, the Shukrani crooner assured that she is trying her best to stay strong in hopes that one day her heart will feel lighter.
"One day it won't feel like my heart is carrying a rock. But until then, I will be kind to myself, and allow myself to feel everything I'm feeling. I will allow my rock, Jesus, to carry me. So as you witness my brokenness, may you also witness my healing," she added.
Son's demise
The singer broke the unfortunate news of her son's demise in February in an emotional Instagram post explaining that doctors did everything they could to help Malachi but he unfortunately passed on.
"With the help of a most dedicated team of doctors & nurses, our little baby fought, until Jesus healed him by taking him to Himself. Malachi is now free from pain, and any worldy care. Our tears fall freely because our hearts are broken beyond words. But our faith and hope remains unshaken because we have our trust in a dependable God. A good, good Father. We may not know how to navigate the days ahead, but God does," read part of the post.
After her post, Kambua stayed off social media for close to three months before finally resurfacing.
"Love lifts. Love has truly lifted me, from a place of deep pain & despair. The love of God, my keeper... The love of each and everyone of you who cried with me, held me, prayed for me and my family. I can never thank you enough for walking this journey with us, with all its briars and thorns. Every single call, text, gift, visit, prayer, has all worked together to steadily lift and set me on a path to healing. I thank you! I love you all so much.
"I am so blessed to be a mother of two adorable boys; one who's here giving me the best cuddles, and another in heaven, who I'll one day hold again. Jesus and I are going to have to co-parent on this one. As for my broken heart, I know that someday I will meet Jesus, and it will be made whole," she wrote.
Related Topics