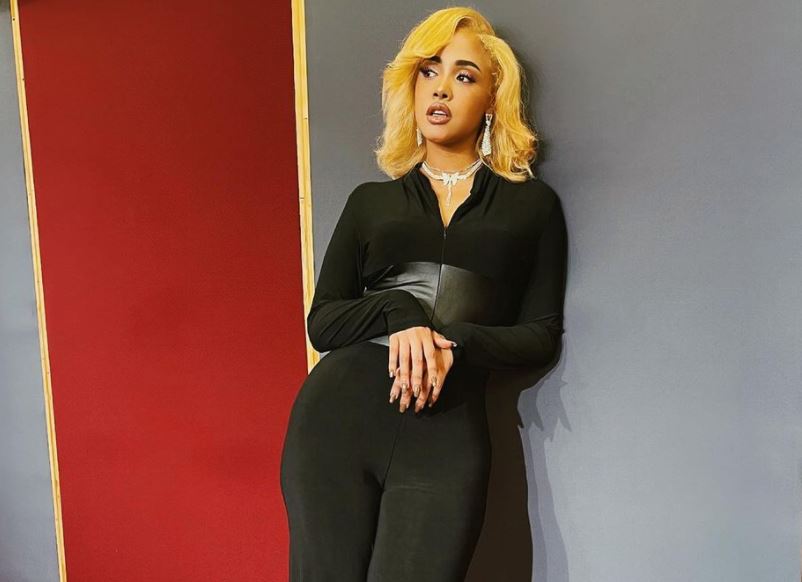 It is believed that popular radio presenter turned singer Tanasha Donna is gradually expanding her portfolio. This is after word went out that the mother of one has made her debut in acting after she featured in the movie 'Symphony'.
Even though tiny details are out there regarding her new move, the La Vie hitmaker has shared videos of herself in Nigeria, where it's believed the movie was filmed.
Confirming the same, her makeup artist Soba Jonah, also known as Belize makeup, disclosed that it was a pleasure to glam Tanasha for the said movie.
"I had the pleasure of glamming the ever beautiful and amazing @tanashadonna for @symphony. movie. Something big is coming, guys, and you don't wanna be missing when it unveils," Belize Makeup wrote on Instagram.
Her move to acting comes barely a week after her baby daddy, Tanzanian Bongo Star – Diamond Platinumz, announced he would feature in an upcoming Netflix reality series.
"GUESS WHO??? They're young, they're fresh, they're unapologetically African and they're coming to your screens! Can you guess some of the stars and their famous sayings? #YoungFamousAndAfrican", he wrote.
Netflix South Africa announced that various celebrities across the African continent would appear in a documentary titled 'Young, Famous & African,' which will start airing in a few days online.
As his fans got excited about the upcoming project, South Africa-based Uganda Socialite Zari Hassan, who also has two children with Diamond Platinumz, announced that she would also be part of the upcoming reality series show.
Taking to Instagram, the socialite turned businesswoman shared that she would make an appearance on reality television.
"Born in Uganda. Flourishing in Mzansi. Now we're taking over Netflix! See me bossing it up on @netflixsa and @naijaonnetflix's first-ever African reality show, coming soon! #YoungFamousAndAfrican," read her post.
Zari and Tanasha on co-parenting with Diamond
Even though the two are co-parenting with Diamond, they have accused him of neglecting his children in the past.
It started when Tanasha went on record revealing that she is raising her son with Diamond by herself.
"I have been doing it all on my own to be honest, I will be 100% honesty with you. I'm very real and I'm not gonna say something that is not the case, with all the respect I have for him and I don't have any bad blood with him. He is not supporting and I'm doing it on my own and I don't need his support to be honest," she said.
Disagreeing with her, Zari, through social media, said that it goes beyond financial support when it comes to parenting.
"It is a father's responsibility to be in their children's life whether it's a financial obligation or just emotional. He needs to communicate so they can know him. Note the difference," Zari said.
Related Topics