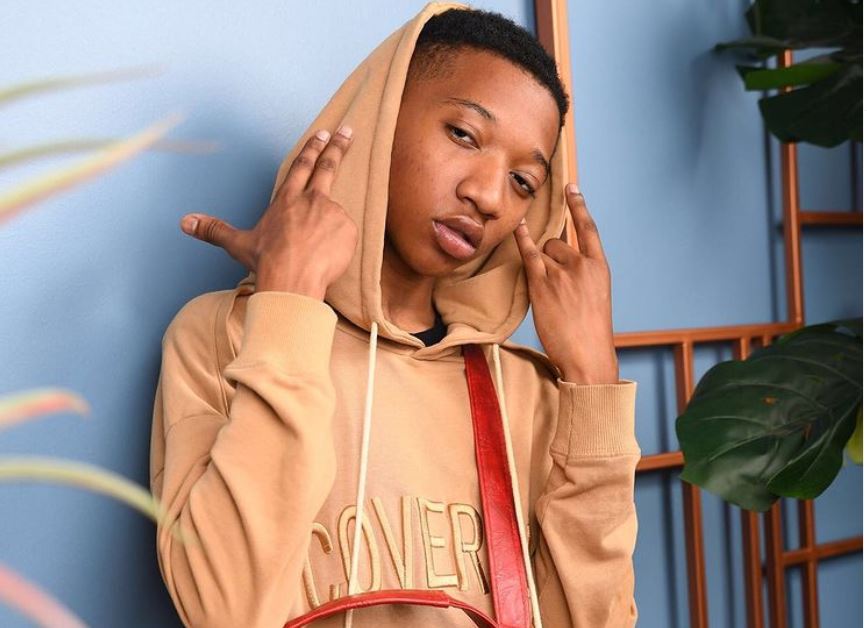 Teenage sensation Trio Mio, real name Mario TJ Kasela was the ultimate lockdown sensation who burst into the limelight and is still making waves.
With his impeccable flow, the soft-spoken lad brings back the 'E-Sir vibe,' a notion that has been a point of contention on social media as some believe there is nothing to compare the two. In contrast, others stick to the same narrative that he is arguably the E-Sir of today. Courtesy of his bursting freestyles, short stature, and innocent tenor, he commands a huge following despite spewing a dot of vulgarity in his delivery.
What most don't know is that his name TJ is an acronym for Thanks Jesus. This was revealed when his mother opened up and gave her side of the story about why he named him so.
According to his mother, she prayed so hard while pregnant that her son would survive, and when she gave birth to him, she immediately called him Thank You Jesus (TJ) because of how difficult the pregnancy had been.
"TJ is a special kid as the pregnancy journey was a hard one. I prayed to God that if I carried him to completion of the time, I would praise him. Immediately I gave birth, the doctor asked what name I should give him and I instantaneously said thanks Jesus, and that's how I gave him the name TJ" his mother explained.
Trio has been closely following his elder brother's steps, Bigting AP, a rapper, stylist, and scriptwriter. His journey started by watching his older brother rapping to beats on YouTube. After soaking up inspiration like a sponge, he gambled to pursue music as a hobby and has never looked back.
Barely a year in the public eye, Trio Mio has found success in various ways. His songs such as Bazeng, Madimanga, and Cheza Kama Wewe have had thousands of views on YouTube.
His catapulting force to stardom came when his single 'Cheza Kama Wewe' hit the socials. The video is now at 760k+ views, while the remix featuring Mejja, Exray, and Nellythegoon sits at 6.9million views on YouTube.
Related Topics