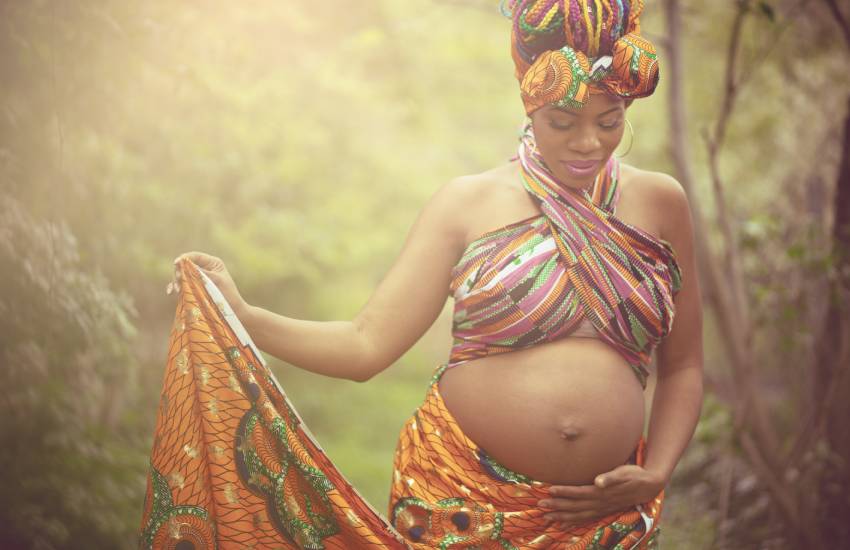 When a mother holds her baby for the very first time, she knows she will do everything within her power to keep the tiny little human safe. She becomes overprotective, watching her baby every passing minute to ensure that the baby is okay.
However, the line between being a protective mother and being obsessed is very thin. Most times, these first-time moms take the caution too far and end up suffering from 'Precious Firstborn Syndrome' (PFS), an extremely obsessive condition that every mother can attest to.
PFS comes with many symptoms. For instance, if the baby sleeps a little longer than expected, sleeps too quietly, or looks very still when sleeping, the cautious mother will wake the child just to check if the child is still alive. Many new mothers are privy to the experience of leaning into the baby's face to confirm if the baby is still breathing.
Every visitor who comes to the house has to be thoroughly inspected by the new mother and a special jar of hand-wash or antibacterial gel is handed to them to sanitize their hands before they can hold the baby. Surfaces and toys are religiously disinfected and any small spill on the baby's clothes warrants an entire outfit change.
When breastfeeding her baby, the mother will often wipe her nipples with baby wipes before giving them to the baby to suckle. Not only that, surfaces and toys in the house are constantly disinfected before the baby touches them to offer protection from pesky germs. The child is rarely left under the care of a stranger, and if the grandparents are the ones on duty, the mother leaves them with a folder full of written rules on how to take care of the child.
Read Also: Why you should be breastfeeding your school-going child
The fear of contaminating baby's personal items with germs causes many mothers to go to the extremes of sanitizing. Some mothers have special items for the baby which cannot be shared with any other member of the family. These include special bathing soap, special utensils, and even special buckets to wash the baby's clothes! Should another person use these items, they are either heavily disinfected or thrown away all together.
Yvonne Odhiambo, a fashion designer, says she spent a lot of money buying clothes and items which the baby has never used. "I bought excess things that I did not need. I bought newborn clothes for my son and some of them he has never worn; he could not fit on the small ones. He started wearing the sizes from six months as he was a big boy."
An entire supermarket of shopping which Adhiambo had purchased for her newborn, including soap, shampoo, powder, and oil became useless because the baby developed allergic reactions to them. "I started using kipande soap to wash the baby. I had prepared his nursery with beautiful furniture and full-blown décor yet he has never spent a night in that room apart from taking a shower," says Adhiambo.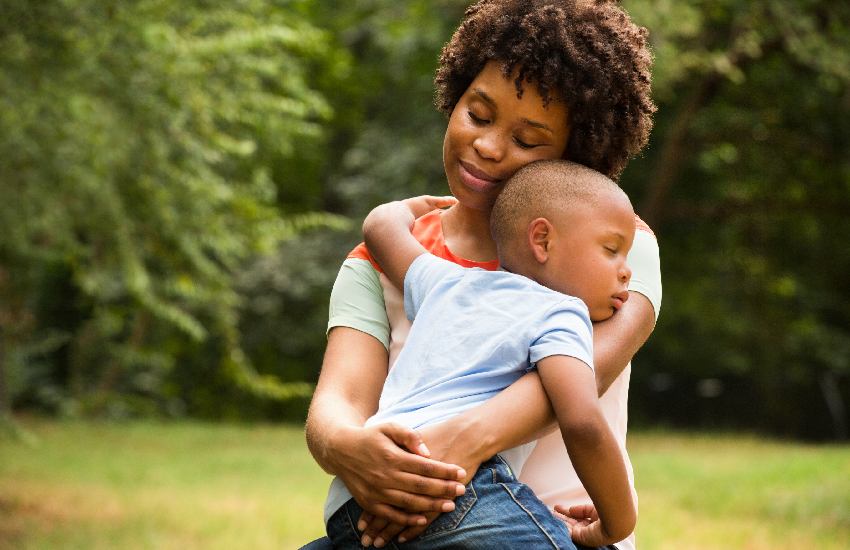 For similarly inexperienced mothers, the fear of going wrong is so deep-seated that they end up risking their baby's well-being. For instance, mothers who fear getting the baby cold end up wrapping them in countless blankets and shawls yet the baby is already wearing several layers of clothing including a hideous bochori.
Other moms end up throwing huge amounts of precious foodstuff just because they are afraid of feeding the baby leftover foods which are otherwise safe to eat if handled properly.
Psychologist James Mbugua says that new mothers end up being paranoid because they are left to do it alone and yet society has very high expectations for them. "Young mothers lack preparation so they don't know if they are doing it right and yet the training they get from antenatal clinics is not enough," says Mbugua adding "inexperienced couples become extra aware and concerned for the child. A firstborn child carries the dreams and aspirations of the parents; what the father and mother think their child should be. So when the child is born, they will over protect him or her."
In the case where parents have been struggling to get a child, Mbugua says the child will automatically be treated like a golden egg. "Also in some communities, a mother gains respect and acceptance when she gives birth, that's why she hold will on to the child," he says.
Mbugua however warns that too much protection has a downside to it, noting that children who are overprotected in childhood will face identity issues in adulthood. "Too much attention to a child will make it hard for the child to deal with the larger society and his surroundings without the parent. The child will not know how to deal with certain issues or make sound decisions without the parent's influence. For some it will be hard to take risks because they are afraid," states Mbugua.
Read Also: How to juggle motherhood and social life - Corazon Kwamboka
He notes that sickness and getting injuries are part of growing up, therefore children should be allowed to go through these experiences. However, when they skip such phases, they may be prone to sickness later on because their immunity did not have a chance to develop. However, for first-time mothers who go on to get other children, going through PFS is an important learning curve despite the long-term risks involved.
Odhiambo, the designer, has promised herself to go slower on her second baby. "For my second child I will not do any shopping, I already have enough baby clothes. I will stick to my Arimis and kipande," she says.
Related Topics