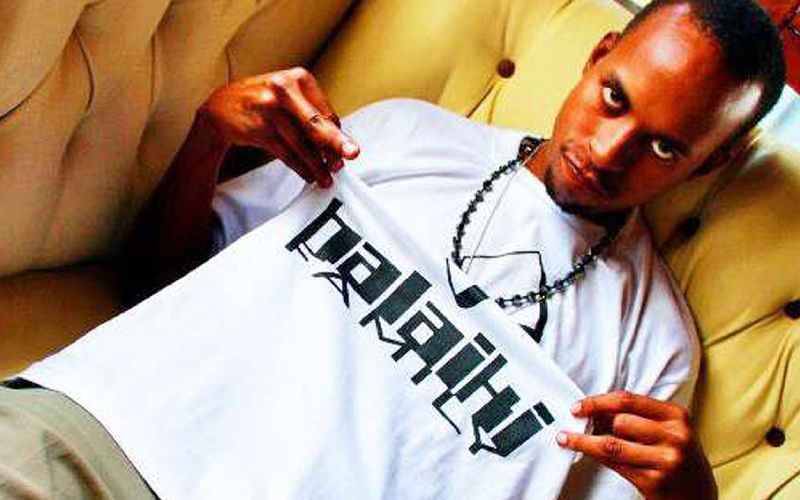 'Huu ni nani?' This is what every young music lover in Kenya was asking in 2005 when one Christopher Kantai, who had just returned from the US where he'd been living, dropped a single by that name.
Who is this? And he told us in his lyrics – 'Ni Kantai, hajali G!' (I'm Kantai, and I don't give a damn). For whatever reason, the song caught on – maybe because it was that still magical year of 2005. When NARC was still intact, if fraying at the ages! When Kibaki was still an undisputed president, and Kenya didn't give a damn about dams, or dumb debts with the darn Chinese. In other words, we were still care-free.
So when this returnee from the diaspora called Chris Kantai – to the 'Ken-teda' - told us he was also carefree, we embraced him and his easy ATT; and turned him into what we call a 'celeb.' His next song was a collabo called HAPPY, which he did with a very pretty and sassy young lady called Stella wa Mwangi - or STL – who herself was living in stints in some Scandinavian nation.
Like the money coming in from the US, the UK, and other places where Kenyans live abroad – money that fuelled that first real estate and construction BOOM of 2003 to 2007 – Stella wa Mwangi and Chris Kantai represented 'native' talent coming back from abroad, to join in with our then-booming homegrown musical talents. It was no wonder, that both Kantai and STL could sing a cheerful bubble gum pop song about being happy from 'Monday; and you'll still find a smile on my face on Sunday …'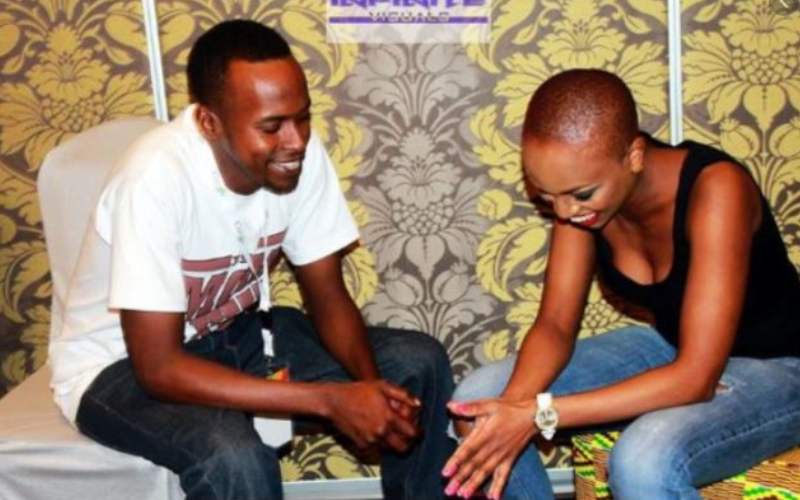 STL went onto bigger and brighter things in the next decade – from mega-hits like Biashara ni Biashara to being a finalist in a Eurovision contest, abroad. But Kantai would never be as happy as he was then, ever again, with the fame and shows flowing his way, and the shots and booze that would eventually cut his life short flowing down his throat like No Tomorrow.
At the height of his fame, Kantai turned his music in a pugilistic and aggressive direction, no doubt trying to mimic the 'gangsters' of rap music who had influenced him in America. Jinga Hii was his next release, a pugnacious track that saw him on attack against both man and beast – from a punch at his pal Bamboo ( riding high post the song Compe), to the then super-successful Prezzo. Yet, it had its rhythmic merits, with Kantai rapping about how 'ame-jam ka jamaa wa Jamhu (Jamhuri High School), riot ka chali wa Campo (campus), amechapa ka chap wa Patch (Nairobi School), duck ka boy wa Starch (Starehe)', and in an R. Kelly moment, kupanga dame wa Pango!
Read Also: Tribute to fallen hero - The unknown side of Chris Kantai
He even had a swipe at his then-girlfriend Brenda (the musician who sang Mos Mos with late great E-Sir). No one was spared. And Brenda, with whom he was staying and fornicating, eventually kicked poor Kantai to the kerb for his bad habit of beginning the morning with beer and kebab, and becoming higher and uncontrollable as the sun sweated its way through the sky.
Kantai took his act from the pubs of South 'B' to the bars of Buruburu, and with fame turning to infamy, and the shows fast drying up, attempted a Lukaku-like resurrection of his flagging career through a collabo with the hyper and talented hip-hop artist, Ga-Ga. The song was called Rebirth and it is that great local hip hop song that all the radio and TV stations ignore, a musical stillbirth, but with an honest moment by the now real 'hustler' C. Kantai. 'Siku hizi nauza makaa na matunda; na jioni na burudika na Marry (cane) …'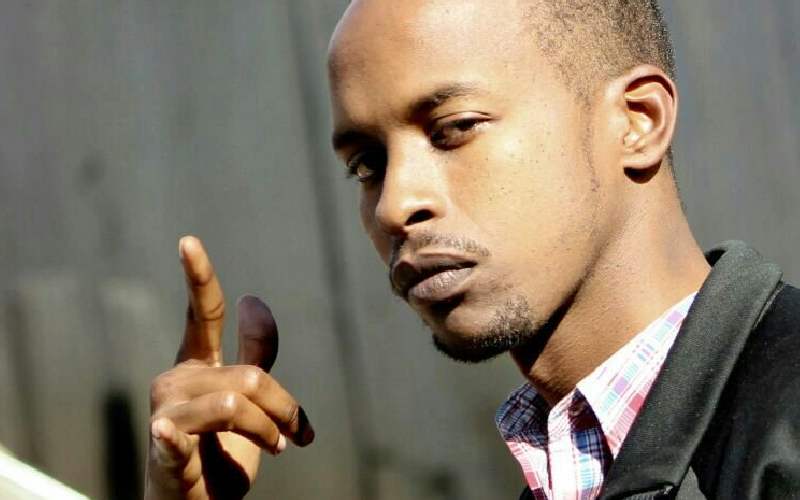 From Buruburu, Kantai went to live and drink somewhere along Thika Road. And in a song full of blame, most of it shot at the KNT (Kenya National Theatre), then a place of sanctuary for starting artistes, and refuge for has-been talents, Kantai asked the world (Kenya) WHAT MO? (bad things) could we say about him? The truth was, by the turn of the decade, fickle Kenyan youth, including the papers and magazines that determined who Was in the Entertainment News, had moved on past Chris Kantai.
Ignored by media and forgotten by his fans, Kantai lashed out in a brilliant and 'dangerous' song called Naree, in a collabo with his pal Palavee, where he admits that nimewaka, nimechemka. He also says that his clothes are in tatters (nimevaa kiraka!), but he is still defiant! 'Maji zote za Noah, ntakunywa; baadaye nifuate kwa choo, nta kojoa.' And there is an anti-Westlands chant in it too. 'Ati Westie?', the rapper asks, his voice dripping with hatred, a sign of 'Westlands Grove' (where he once briefly lived in his hey-day), then promises 'ngeta' (a mugging) and a battering from his North Star shoes to any 'barbie' from Westlands who dares cross his path.
Read Also: Kantai's mother learnt of her son's death in Dubai, UAE
Kantai's last song, Isuues, is simply heartbreaking! He raps about abandonment 'lost all my old friends, my new ones all fake' and how complicated life has become, 'a hustle, a battle of thorns to put food on the table.' He addresses his physical state - 'from the ghetto to the gutter, a plant trapped in a desert, my own dirty home,' and his inner state: 'I got issues, tears that can't be absorbed by a tissue.' Near the end of the song, Chris Kantai vaguely appeals to Christ to save him, for fans to give him a second chance - but in the end, he seems resigned to the fact that 'I'm a dead man, walking.'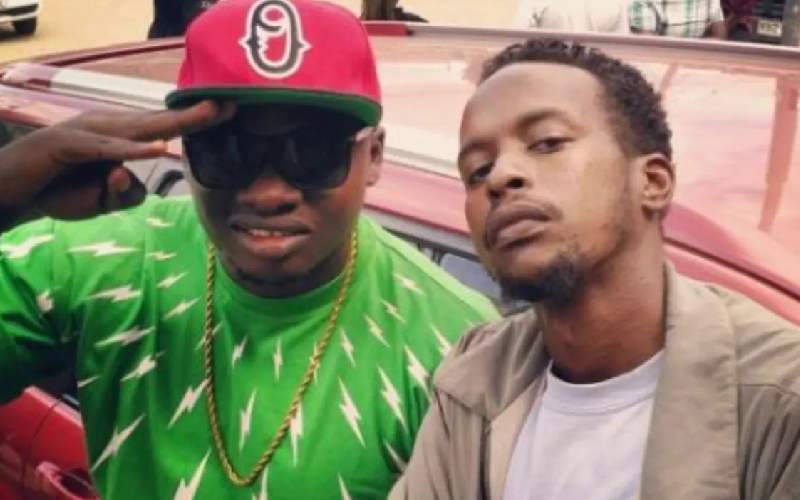 Chris Kantai passed away, in the twilight of February 2019, probably from an acute state of alcoholic pancreatitis. And that really should be the end of the story of this talented young man who came, conquered our ears briefly, before his flame slowly drowned in a lake of misery and alcohol. But then there is the Ting Badi Malo – Remix' from three years ago by Khalligraph Jones.
Read Also: Khaligraph Jones bemoans how Chris Kantai was treated
It features Kantai in the video (Youtube), and KJ acknowledges that Kantai was a rap trailblazer in the industry, singing 'without you, I wouldn't be here.' But even in the video, Kantai, eyes hidden behind shades, just sways and says very little. The fire is gone, and he is just a prop in the video, waiting to become a ghost.
Related Topics