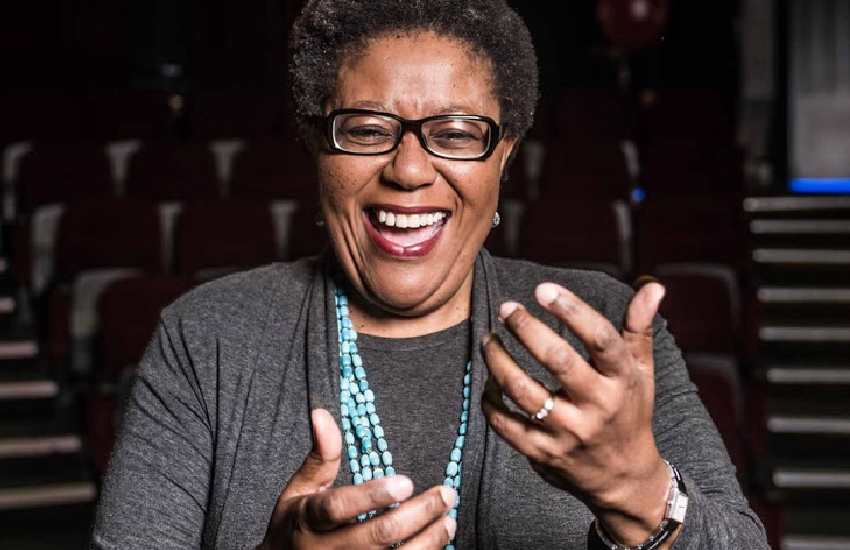 Legendary South African jazz and opera singer Sibongile Khumalo, fondly known as the First Lady of Song, was Saturday laid to rest in Johannesburg.
The 2008 Order of Ikhamanga awardee who performed at Nelson Mandela's inauguration in 1994 and sang the national anthem at the 1995 Rugby World Cup, bowed out January 28 from stroke-related complications. She was 63.
Read Also: South African jazz 'giant' Jonas Gwangwa dies aged 83
Speaking at the funeral service held under strict Covid-19 guidelines at the Market Theatre in Newtown, Johannesburg, the singer's brother Lindumuzi Mngoma described his sister's last days as extremely difficult, reports SABC News.
"Sibongile has not been well and you are aware that she has not been on stage for some time. For four years, she was driven around by her daughter because she had a mild stroke. At the beginning of last year, she had a second attack which landed her in hospital. She recovered and only close family were able to visit her. Her last days were hard for the family. She was not even able to communicate," said Mngoma.
Khumalo's son, Siya, said the songstress – who symbolized the new South Africa after the end of apartheid - and best remembered for belting Thula Mama, Sabela and Yakhalinkomo, touched the lives of many: "We have lost someone special, someone with a beautiful soul, who made everybody feel special, the love she had for everyone was something beautiful to witness no matter what was going on she always made time for those she cared about. She always had an ear for you Ma'mngoma siyabonga. Thank you for everything you've done for us, thank you for sharing your gift with us. Thank you for healing us with your music, we are truly grateful for the human you were."
A message Khumalo's other son, violinist Tshepo Mngoma, who featured in her 'Immortal Secrets & Quest', echoed, SABC News added. "She was planted in the Mngoma family to be a blessing. This beautiful flower has been plucked from this planet but the memory will live on through us. Ma – I want to say to you, thank you for loving me. Thank you for all the teachings. You gave me my first professional gig in 1999 until the last gig I did with you last year. Thank you so much, I am the musician I am today because of your teachings."
Read Also: 'Sarafina' soundtrack composer Hugh Masekela dead
Sibongile Khumalo was buried at the Heroes' Acre, West Park Cemetery, Johannesburg.
Related Topics