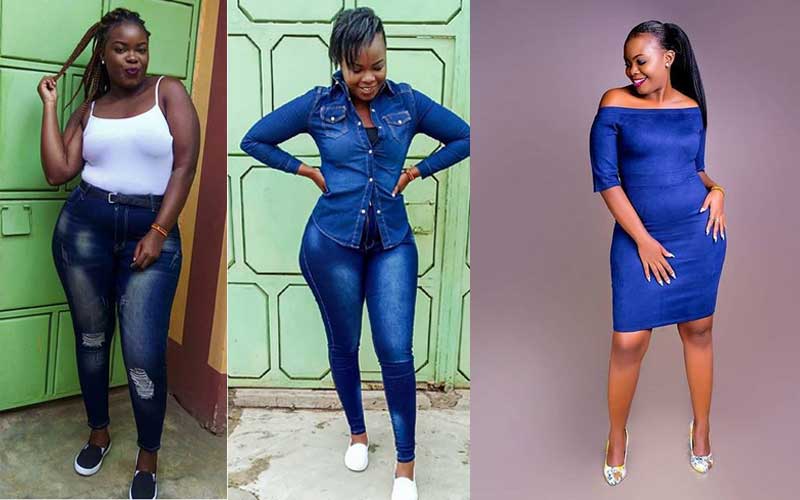 Singer Bahati's baby mama Yvette Obura looks significantly different years after embarking on a weight loss journey and shedding off a whopping 17kgs. Flaunting her new look on social media, Yvette attributed the transformation to intermittent fasting and wearing a waist trainer.
READ ALSO: Bahati cheated on me- Yvette Obura
"If it wasn't for quarantine I'd be celebrating 21kgs apart but here I am celebrating 17kgs apart (added 4kgs) in the past 3 months. But well, it's been a journey I'm proud of. 1 year 3 months of intermittent fasting and 1-year waist training," she shared.
The mother to Mueni Bahati, however, explained that before she consciously made up her mind to commit to losing weight, she'd postpone and create excuses not to work towards her goal.
READ ALSO: Yes, I conducted DNA test on my first-born daughter – Bahati
"I kept postponing diets/workouts/waist training till January 3rd 2019 when I was walking in town with my best friend and I was slowly losing breath. That night I had a meeting with myself and told myself 'enough is enough', logged in to Pinterest reviewed all the diets and landed on one (13 days metabolism diet).
"DISCLAIMER: Am no doctor so I don't know how recommendable the diet is. So after the diet, I lost 7.3 kgs (5 inches around my midsection) I took a break for 3 days then did 5 days cardiologist diet, lost 1.2 kgs, all this time I am on consistent waist training. I drink at least 4 litres of water daily to curb hunger, I do home workouts and this February I am doing 21 days no wheat, no sugar, no fried food and no carbs after 3 pm challenge," she revealed.
READ ALSO: Co-parenting is not easy - Yvette Obura
Pierra Makena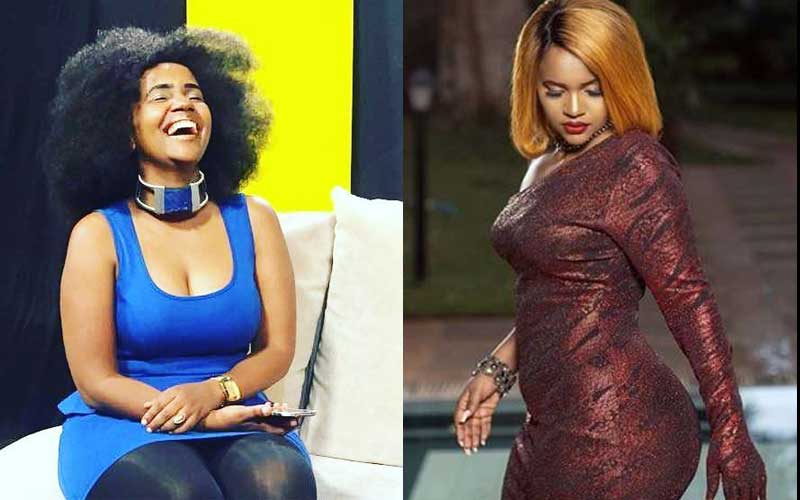 Another celebrity who underwent a major transformation is DJ Pierra Makena. Pierra revealed that she had managed to shed off a staggering 27kgs, bringing her body weight down to 67kgs from 94kgs.
"Slow and steady! My weight loss journey. Still on the drop from 94kgs we are now playing at 67kgs. We will get there," she wrote.
Social media influencer and TV presenter Joan Obwaka aka Yummy Mummy is motivating her followers after posting before and after photos of herself months after venturing into her weight loss journey.
"Same girl, but different. Loving my weight loss journey so far - I love feeling and seeing the results of my sacrifices and hard work and consistency. Aluta continua," she wrote.
A fan thanked her for the motivation writing: "I'd just like to share my deep appreciation for you today. Started following you a bit over 4 months ago and I'm so happy I found your page. Your weight loss is incredible and so motivating, you look absolutely amazing. You've motivated me to start losing weight as well (I've only lost 4kg). Thank you so much for motivating us and staying beautiful plus sharing your family with us. I love you from South Africa."
Related Topics