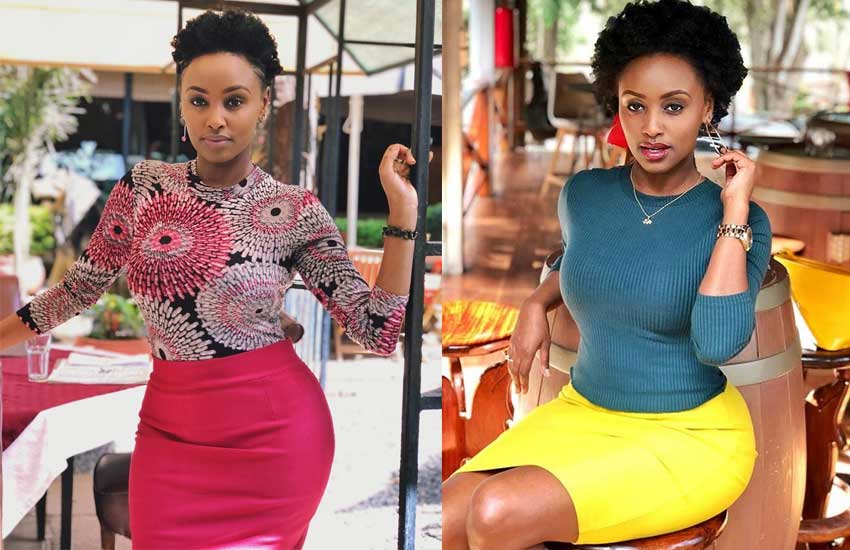 Founder and owner of Marini Naturals, Michelle Nkatha Ntalami took to social media to share details of her past relationship experience.
Through an interactive session on Instagram with her followers, Ntalami revealed that when she was just 20 years old, she had the worst relationship experience ever. She went on to say that the relationship completely changed who she is because it broke her down into pieces, and it took her seven years to heal.
"At 20yrs, I got into the worst relationship of my life. It changed me till today. It broke me emotionally, physically and psychologically. It took me 7 years to heal from it. In that my next solid relationship from that one was at 27yrs. But I healed, and came out stronger," part of her post read.
However, the young C.E.O was quick to point out that she recovered from the experience and she is actually grateful that she went through it.
"I'm grateful it happened and for the changes it brought in my life. I've got a tattoo on my back, which is a powerful reminder never to let myself go there again," she wrote.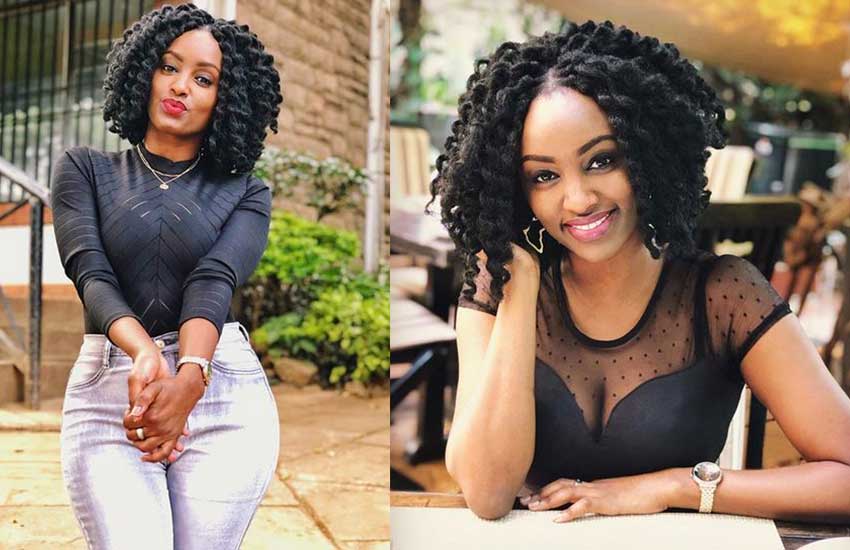 Less than three months ago, Michelle was on the spotlight after allegedly being involved in a cheating scandal. According to reports, BBC producer Catherine Njeri aka Makena, was cheating on her alleged girlfriend with Michelle. Makena's lover lost her cool and vandalized her (Makena's) Mercedes Benz car, writing curse words and everything.
Nevertheless, through the Question and Answer session on Instagram, Michelle urged her followers not to give up on love and if anyone has found it, they should never let it go.
"Not yet. But I strongly believe he's coming. And he is on his way. P.S; The one thing I'll never give up on, is LOVE. If you think about it, it's all we've really got here on this earth. We work so hard for the people we love, including ourselves. To you, never give up too! Your love exists, I promise. And if you've found yours, hold on tight and never let it go." added Ntalami.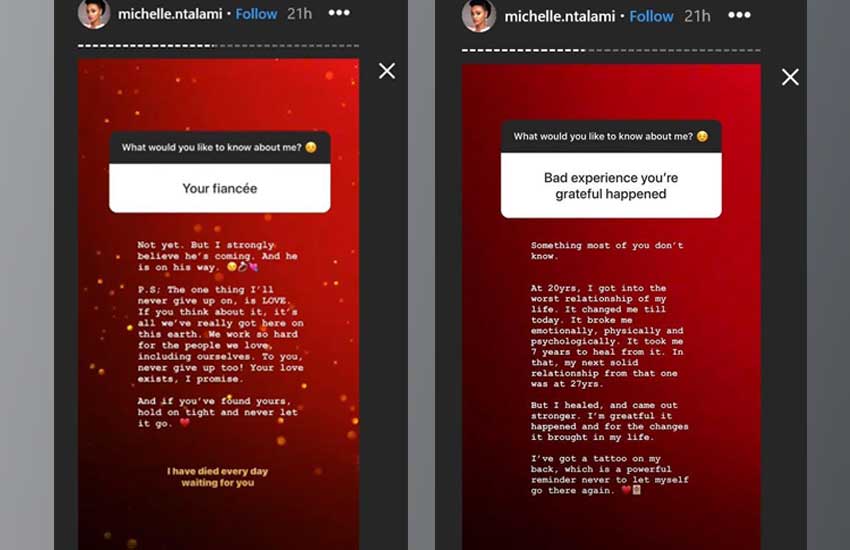 Related Topics