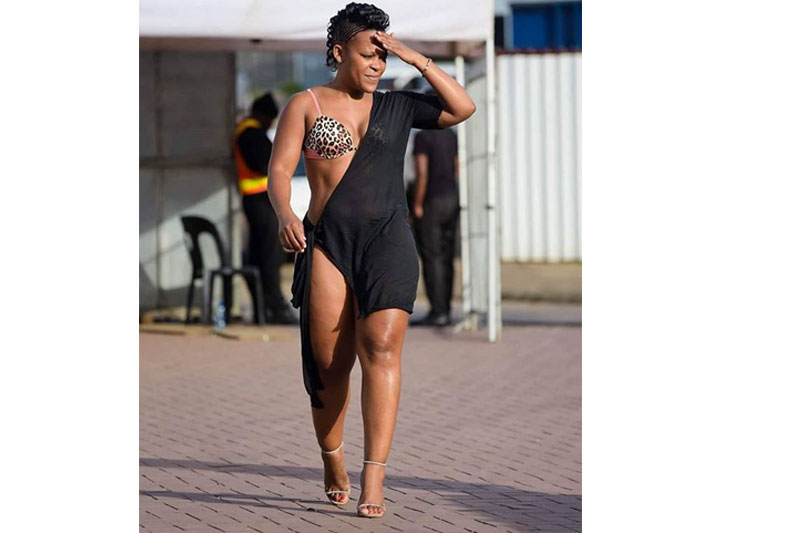 Controversial South African dance Zodwa Wabantu has hit the headlines, yet again.
This is after the dancer, whose skimpy clothing and provocative dancing has won her a legion of fans and critics went shopping for a coffin on Tuesday.
Through a video on her instagram page, Zodwa is seen inquiring about a coffin before inquiring whether she could get inside.
"Can I feel it (the coffin)" Zodwa asks before being given the go-ahead.
Zodwa, who is best-known for dancing without her panties then proceeds to get into the coffin and lies down.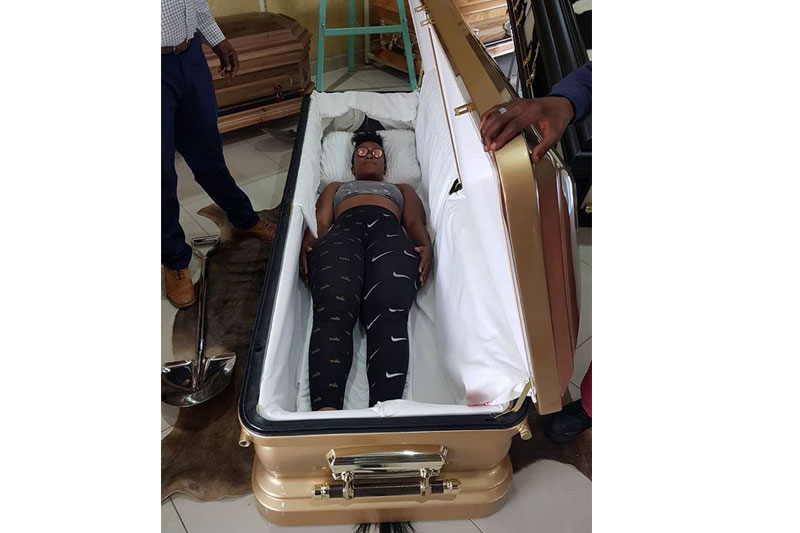 According to Zodwa, she did not want her family to lack the funds to bury her when she's dead, hence the move.
"Death. Black society is scared to talk about death.
"My coffin is 150k. Are you ready or your family is still gonna run around? I don't want Zodwa Wabantu was famous now there's no money to bury her," she captioned the video.
"I don't belong to my boyfriend"
Three months ago, Zodwa was in the headlines after controversially admitting that she "belongs to the people" and not her boyfriend.
"He knows I don't belong to him, I belong to the People all over the Word. Thank you for always understanding and waiting for me. I love you," she wrote.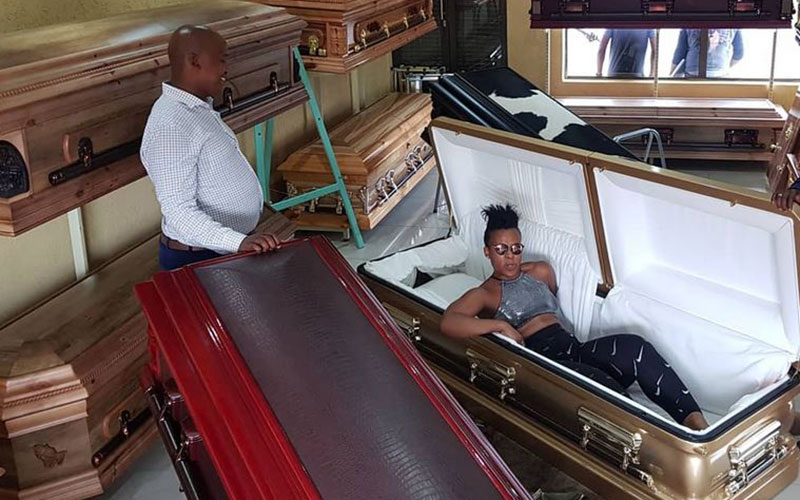 In 2018, the dancer was banned from entering Zambia to prevent her from "corrupting public morals".
Godfridah Sumaili, Zambia's National Guidance and Religious Affairs Minister said that the government would not allow her to "strut her stuff anywhere in the country".
Related Topics