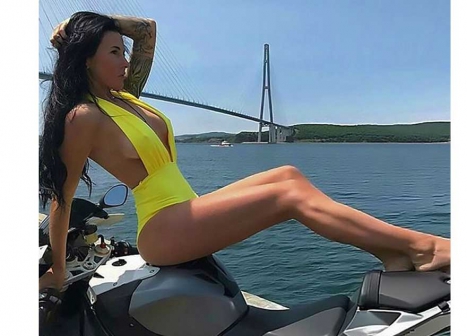 A biker babe who found fame on Instagram with her saucy stunts has died in a horrific crash.
Olga Pronina, 40, gained more than 160,000 followers online with her pictures and videos of risky manouevres.
She frequently posted clips of her riding her BMW S1000RR motorbike at high speed while wearing very little.
In one recent video, she blew a kiss from the seat while wearing just a short dress.
Olga died after her bike left the road and hit a fence, smashing into two pieces, police in Russia said.
Olga, who went by the nickname 'Monika9422', was reportedly a hairdresser and also posed in lingerie and swimwear on her bike.
She wrote online about her love for her bike, which she credited for the "sparkle in her eyes".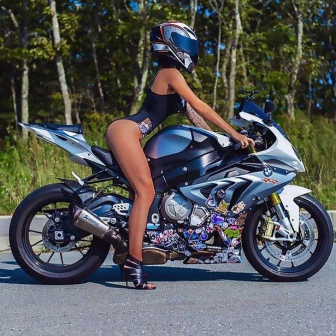 Monica wrote: "I love it because it forgives me my foolishness, for saving my sorry ass, thank you for never failing me, for making my lonely nights better, for helping me to forget troubles of my life, for training my body and my brain.
"I am grateful to it for the sparkles in my eyes, for the warm wind blowing on my cheeks when my visor is open, for unbelievable excitement and a feeling of flowing in the air, for doses of adrenaline."
"Thank you for gifting me freedom… and I know that I am not alone. There are thousands like me, those madly in love with their metal horses."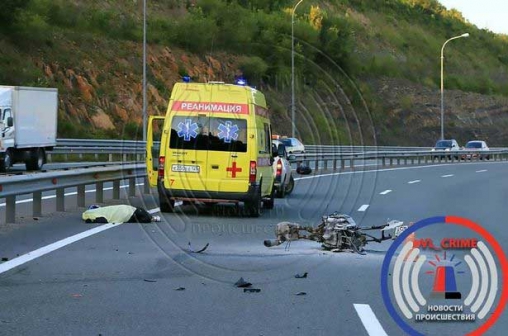 Olga is believed to have been mother to a 16-year-old daughter. It is not known if she was filming another video at the time of the crash.
Fans took to social media to express sadness at the news of her death.
One wrote: "I feel sorry for this beauty."
Related Topics