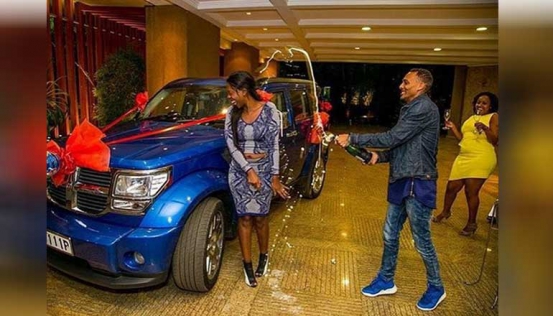 Kenyan artist and entrepreneur Karuga Don alias KRG celebrated his wife's birthday at the Tune Hotel rooftop in Nairobi.
As with all birthdays, cake and gifts are a staple and this birthday was no different.Being a teetotaler did not stop KRG from ordering champagne for his guests.
Before unveiling the birthday gift he got his wife, he did a recap of last year's birthday gift, Dodge Nitro.
For this year, he got the mother of his child a Jeep wrangler Sahara.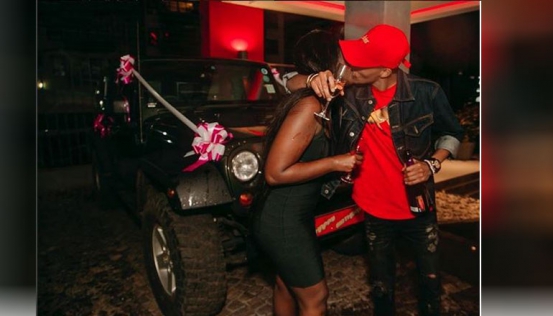 But that would be nothing considering that the 25-year-old has about six cars including a Chrysler 300C, 2008 model and Land Cruiser VX V8, 2014 model, which is the most expensive in his collection.
Related Topics