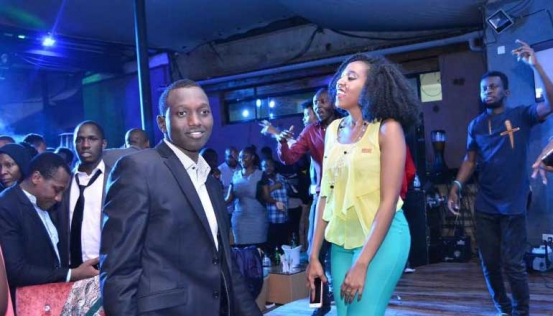 While out on a party night at Privee Club in Westlands, two Nairobi beauties almost had a physical confrontation as each fought for the attention of Deputy President William Ruto's son, Nick.
The young Ruto who is rumoured to be going into politics was at the Nairobi uptown night joint in the company of four lawyer friends and after arriving at the club at 11pm, they went straight to a reserved VIP table where they started to party the night away.
The night that had been sponsored by whisky brand Hennessey was the biggest gig in town and as would be expected, Nairobi beauties had come out in their numbers.
It was then when a group of girls asked to join Nick's table but only stayed for a short while as other beauties kept eying the same VIP spot. At around 1am, another group showed up and even took to the dance floor with Nick and his friends.
"This guy is a very good dancer, he is also very social and handsome. I really want to take a selfie with him. Oh my gosh...," one of the girls was overheard saying and confessing how she was envious of the girl who had taken to the dance floor with Nick.
However, Nick's bouncers remained hawk-eyed, ensuring that there was no drama as attention in the club shifted to the young Ruto.
The pair clearly had fun and only left the joint minutes after 3am after which the Pulse crew left.
Nick is said to be going into politics and judging from how social he is, he seems to be a natural with people.
Related Topics