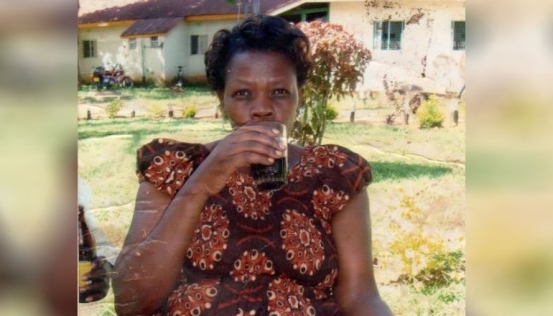 Mrs Hope Jacton, 49 is a Nutritionist. She however had a dream, growing up, to be a journalist. In her class, she remembers how the teacher would have her read out comprehensions for the rest of the rest of the class to learn from. Despite her good writing, and reading skills, her late father however wanted her to be a doctor. She speaks to Yvonne Kawira on how this decision shaped her life to what she is right now.
Tell us about yourself
I am a mother of three. Growing up, I was my dad's favourite and I was quite a brainy. I was a top performer. I was the best CPE student in my school, The Three Township Primary School. I scored 34 points out of 36. I got a Division One from Moi Girls High School in Eldoret and in my O levels, I was the best French student. My classmates would use me as a marking scheme before handing in their redactions (French compositions).
Were you that good in writing...
Oh yes! My English teacher, Mrs. Patel always read my compositions in front of my classmates. I wanted to be a journalist. I mean, I was very good at languages and my writing was superb. Unfortunately, my dream was shattered.
What do you mean?
You see, my late dad loved sciences. He wanted me to be a doctor. He insisted I study sciences. He claimed I was the only person who could fulfill his dream of becoming a doctor. I am now a nutritionist.
You didn't resist or try to talk him out?
No I did not. I was very timid and naive. That could have been a disciplinary case. I opted to follow my father's dream. So I was driven into the science class and took the plunge, to career oblivion.
How did you cope pursuing something you didn't like?
I was forced to change my mindset. I was weak in mathematics, physics, and the subjects that qualified one to study medicine. I decided to pursue a diploma instead of a degree.
So, what exactly do you do?
I am a nutritionist. I enjoy what I do.
Do you regret how things turned out or are you angry at anyone?
No, I do not regret how things turned out. I am not angry at anyone because the wealth of experience is priceless. Though I am still looking for my mojo, and I will not stop until I find it.
What do you do now to keep your passion in journalism alive?
I now spend my weekends reading and writing in the library. I read Njoki Chege, Cate Mukei ,Ciugu Mwagiru, Jacson Biko, Erma Bombeck and Nick Carter and nod in contemplation. I wish I could roll back the wheel of time, to rise from the career ash heap to the chief editor, whose dream lies muzzled by fate. Surely I had this thing in my bones, and could now be wearing this sort of success on my sleeve
Future plans?
I am now working on my Clinic's 10 years journey magazine, which will be rolled out in time for the Worlds Aids Day celebration.
Related Topics