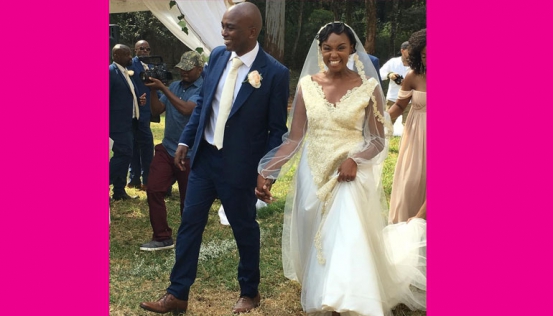 It is another season for weddings and this time round the love fairy fell on renowned award winner and film maker Wanuri Kahiu. A well-known name in the film fraternity and media, the gorgeous Wanuri exchanged vows with her long term beau last week at a private garden wedding.
The classy wedding was attended by who's who in the Kenyan society and was estimated to have cost millions as drinks flowed throughout. Among her bridal party was singer Karen Lucas (Kaz) and Patricia Kihoro who looked stunning in long Grecian style gowns in pastel.
''Wanuri's bridesmaids and bridesman-Ancient Roman law required 10 witnesses to be present at a wedding, which is considered a precursor to the bridal party tradition. Bridesmaids and groomsmen had to dress just like the bride and groom to confuse vengeful spirit presences (or real-life jealous suitors) who might try to harm the newlyweds. The real deal ride or die. We love you @wanuri. So honored to stand with and for you.'' Patricia Kihoro posted.
Related Topics