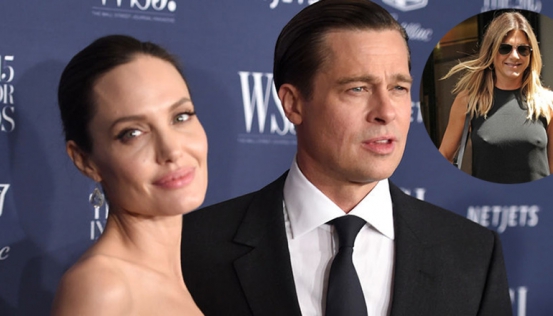 Jennifer Aniston began trending shortly after news broke that her ex-husband Brad Pitt had split with Angelina Jolie after two years of marriage.
Her marriage to Brad disintegrated shortly after he met Angelina on the set of their movie Mr & Mrs Smith in 2005 after five years of marriage and for a long time fans have been camped in 'Team Jen' or 'Team Angelina'.
But while she's not said anything publicly and is unlikely to get involved, the Cake actress has allegedly reacted behind-the-scenes claiming it was "karma", according to Us Weekly.
The source has told the magazine that the 47-year-old, who is happily married to Justin Theroux, that she "feels sort of satisfied about Brad and Angelina's split".
The source claimed Jen said: "Yeah, that's karma for you!"
When news that Angelina Jolie and Brad have filed for divorce broke, Jennifer's name was quickly brought up as people imagined how she would react to the news.
Related Topics