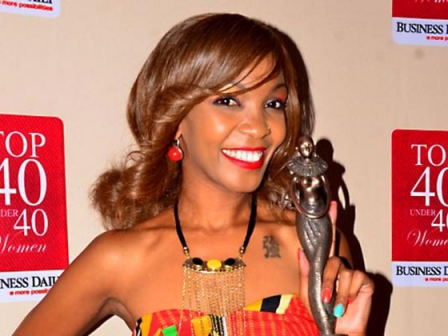 Former Miss World Kenya crown holder Cecilia Mwangi will be among the few selected beauties from all over the world who will join Julia Morley, the Miss World pageant holder, as she gets celebrated for her humanitarian work later this month.
Breaking the news, Cecilia told MondayBlues that the Miss Word office had requested for her participation during the April 30 United Kingdom hosted ceremony that will see Morley get recognized for her Beauty with a Purpose campaign that has helped change lives of millions all over the world.
"The anti-jiggers campaign that I was the first to present as I represented Kenya during my 2005 Miss World event has been recognised as one of the major projects Miss World has supported since. I am therefore being recognised for my contribution in this humanitarian activity that has since become a major component of Miss World," she said.
Related Topics