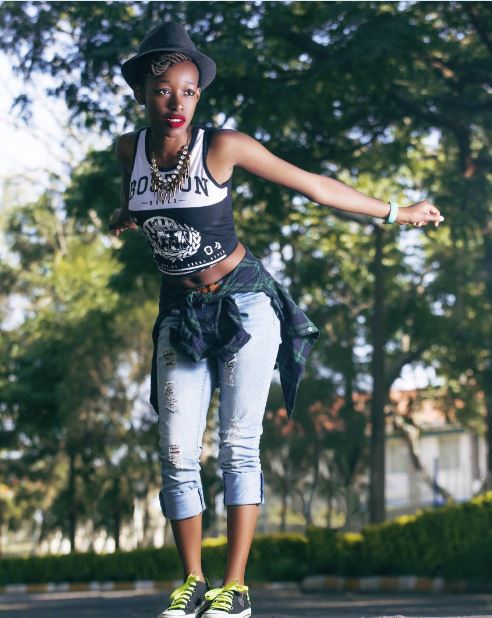 By Sheila Kimani (@sheilakimm)
Currently the youngest superstar millionaire in Kenya, it was simply a matter of time before Phyllis Ngetich a.k.a Phy's musical career would sky rocket to great heights.
Starting off in Phy and the band, she worked smart and made the right moves but as she told SDE, it wasn't a walk in the park.
Born and raised in Nairobi, Phyllis was the first born for a longtime before her younger brother came into the picture while she was in Form 3. Her passion for music became more evident to her while at Moi Girls Eldoret.
Soon after high school, she joined the Kenya Conservatoire and Sauti Academy where she nurtured her musical prowess and learnt how to play different musical instruments. This, she admits, came in handy at the Maisha superstars' competition as it flaunted her range of skill sets.
Her brain got her a slot at the University of Nairobi for a degree in Real Estate where she stayed active in church activities at the All saints Cathedral. On one of the poetry nights when she was slotted to perform, she quickly formed "Phy and the band" whose performance was so impressive, they started getting gig referrals since then.
It was while pursuing her degree and still in the band that she got the chance to be part of the Airtel Trace stars Music competition where she became first Kenyan runner up, then joined Maisha Magic Superstar a few days later.
Weeks after meeting the finest East African stars and working under their mentorship, Phy won the coveted price of 1.2 million, a music recording contract, and got to put her music on waabeh.com for her fans.
With her determination and resilience, it is no wonder Phylis won the Maisha Superstar grand prize which ushered yet another high in her career. It is on this note that she is our WCW today.
Related Topics