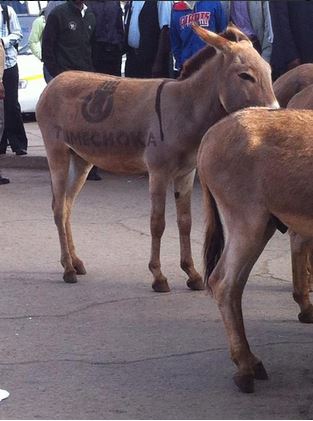 Photo: Twitter/@njooro
There was drama and confusion at the Nairobi CBD as donkeys, spray painted with the 'Tumechoka' graffiti, wandered around the center.
'Tumechoka' is a slogan that was used by the civil society and Kenyans to raise the alarm over the rising insecurity in the country. It was started after the Mandera bus attack during the Occupy Harambee Avenue protest a few weeks ago.
The symbolism in using donkeys to pass this specific message has not been lost on many. The activists have in the past used pigs to symbolize greed.
According to our reporter, 22 donkeys were delivered to the CBD in a lorry. The driver claims that he was paid by a man to deliver the animals.
On reaching at the junction of Kenyatta Avenue/ Muindi Mbingu Street, the man who had hired him allegedly jumped out of the lorry with the donkeys.
They were meant to send a message that Kenyans are tired of rising cost of living and insecurity, one of the activists who was behind the incident said.
"We are tired of this leadership," shouted one activist as he pushed the donkeys out of the lorry. It is not clear where they were to be delivered.
Police said they are looking for those behind the incident.
Rights activist Boniface Mwangi was allegedly spotted at the scene before he vanished, fearing arrest.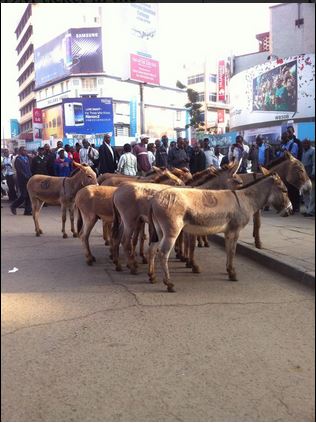 Photo: @Njooro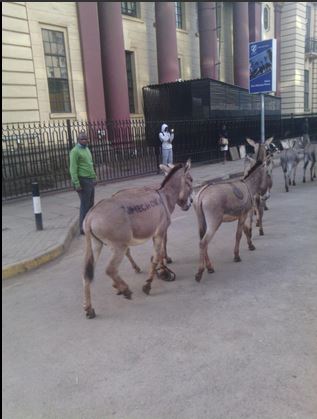 Photo: @droid254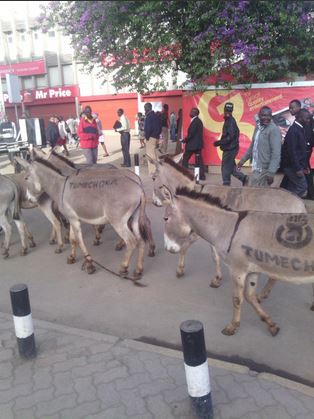 Photo: @Droid254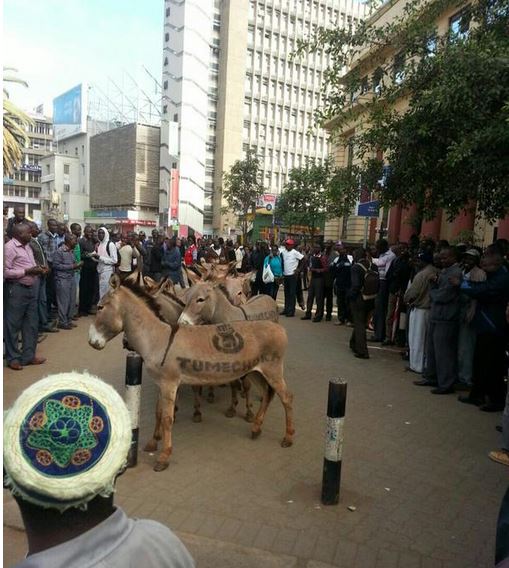 Photo: @Suemc_phee
Photo: @ArcherMishale
Related Topics