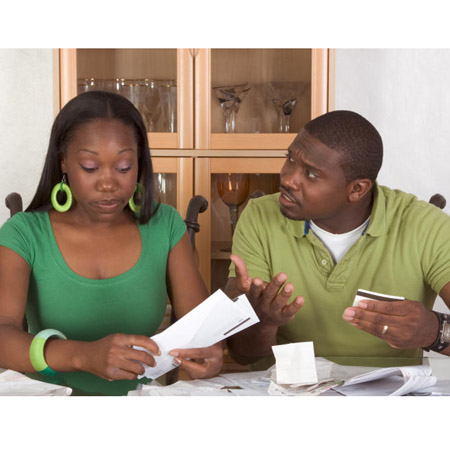 Men always go on and on about how women nowadays are rotten, and that we are only after men's money.
The other day while having lunch with a friend who I will call Ross, he spent a lot of time complaining about one of his ex-girlfriends. Her crime was that she had recently shown renewed interest in him, now that his social status had changed (as he now owned a car and lives in a leafy address).
Yet according to him, she was the one who had dumped him two years ago because back then he did not have a car and lived in the "wrong neighbourhood". My friend went on to generalise and pass a blanket condemnation on women, claiming that they are always interested in men because of money.
good women
And of course Ross's example of the few good women left on this earth was the Asian lady in Webuye who resolved that neither her parents nor her community would stop her from marrying the love of her life - a lowly bukusu man.
I remember watching the same love story on television last week, and my reaction was very different from my dear friend, Ross.
All I could think was, aaaaah the fallacy of youthfulness; so romantic but unfortunately unrealistic and delusional!
Yes, we women at some point go through this naïve stage; the point where we think love can pay the bills, but one day we all grow up and realise that mama was right, that top on any woman's list of Mr Right should be a man who is a good provider.
Look, if women who seek men who can take care of them and their children is what men call "gold diggers" so be it. In that case, I admit we women are all gold diggers. Whether church girls or heathens, it is in our DNA.
selfish women
And although to men gold diggers are selfish women who only date wealthy partners with the intention of exploiting the latter's wealth, in the international women's language dictionary, a gold digger is simply a woman who is out for the best for her and her future generation.
And who would not want the best for herself and her children? We are living in harsh and tough times, and so these days being Mr Right has nothing to do with having good looks, a great body, or even about having great virtue.
Ask most women and they will tell you, the rule of thumb goes something like this: "Show me the size of a man's wallet, and I will show you how handsome or attractive he is."
very handsome
But when it comes to flings or affairs, superficial things like looks, fitness levels, height and size of the junk can be a consideration. But when looking for a man to settle down with, and have children with, top on every woman's list is what a man can provide. Ever wondered why our legislators, despite there being very little to write home about their looks, have an easy time convincing women to be their second, third, fourth or even fifth wives?
In the world we live in today, once a man has money, he is automatically very handsome no matter his height or even the size of his nose. And once that is all sorted out then virtues like honesty, loving, loyal, caring, and funny can now come into play.
And what is all the fuss about anyway, when the same men complaining will marry a woman based on skin colour or on the size of her butt.
Related Topics