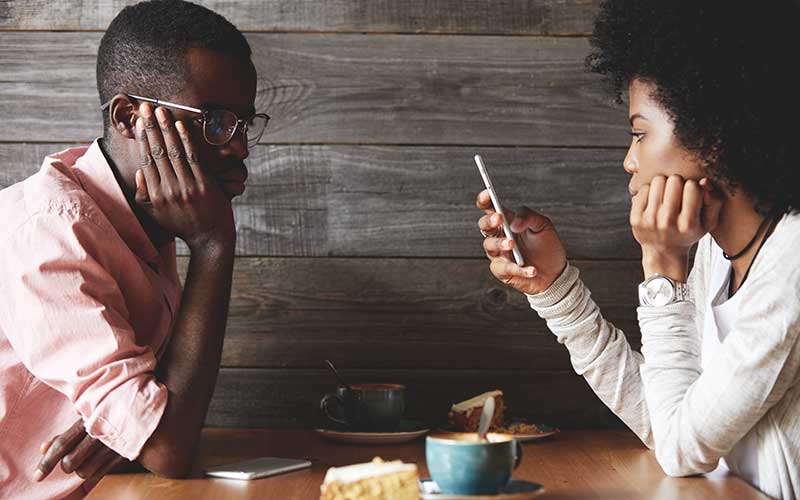 You have to admit that dating a Nairobi girl should be categorised as an extreme sport in Kenya.
Young men are suffering under this lot of narcissistic selfish women who have turned relationships into an occupation.
These lazy entitled women don't want to work for their money and as soon as you show interest in them, you already owe them rent. They would milk your pocket till it bleeds.
Young man, your mother didn't send you to Nairobi for this. When the community came together to pool resources and sent you to university, they expected you to study hard and bring a wife home...not a demon-nailed woman who cannot stir a decent pot of ugali.
Listen, If you did not inherit a vast amount of wealth from your rich parents if you are not a government thief or a drug dealer, please, when you go home this December, find yourself a village girlfriend or wife. That is the only thing that would save you in this city.
See, in this city, an average earning Kenyan man spends up to two-thirds of his income on his Nairobi girlfriend.
READ ALSO: Dude's Den- Four women you shouldn't sit next to in a matatu
The moment you fall under the spell of these adulterous women, you are done. Everything becomes about her.
Before you lay with her, she wants you to buy the dress and sponsor the hair that she'll show up with at the date, Ubers to and fro, she wants to get drunk on the most expensive liquor available, and wants to down a whole buffet with her broke-but-setting-standards committee.
And while she shamelessly 'chops' your money at the club, your fellow 'co-principals' in the relationship will be texting her endlessly, then she would be giggling back and whispering to her girlfriends about it, calling your ignorant a** "kale kajinga".
She is creating a dent in your account, but cannot even accord you any respect. Money you should have instead sent to your mom and she'd pour a trailer full of blessings on you for a whole year. Tell me if that's not a curse.
The Nairobi woman's face is taut and devoid of emotions due to the mud she smears on her face in the name of makeup, and she has no shred of empathy in her bones.
You'll pay for her rent, feed and clothe her, while she rolls her eyes at you during sex
Sex with her will, of course, be horrible. She is forever worrying about sweating through her wig, her back is already sore from when the steering wheel dug into her flesh sometime that afternoon when she shagged her married sponsor in his car and can't wait for it to be done with so that she can catch up on Instagram.
You are paying too much money for useless, over-utilised goods in the name of seeking a classy woman.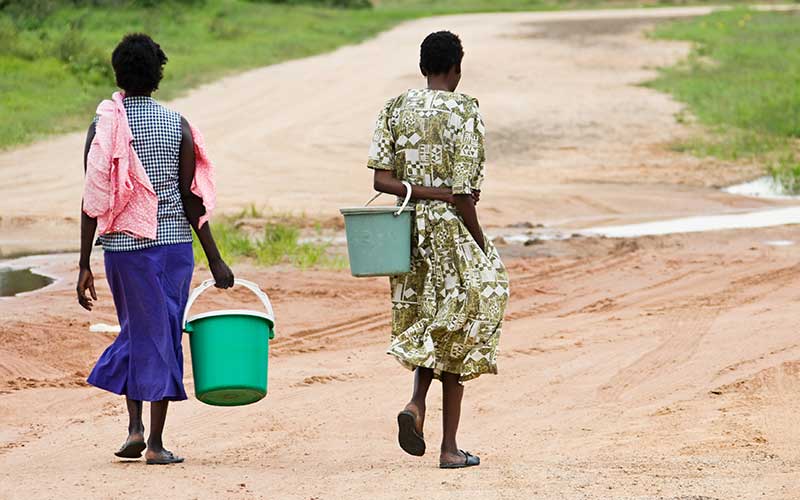 With the village girl, you won't even need much. Buy her a lollipop and the relationship takes off, buy her a cold soda and she worships the ground you walk on... and if you buy her biker shorts, baaas, you've won her forever man!
She isn't mesmerised by men who drive because she gets motion sickness during travel anyway.
Her hair is plaited in simple cornrows and she might only try braids during the Christmas holiday. She doesn't wear fancy shoes because her toes are spread wider than a paper fan.
Her only budget during a date is that light-green patapata, a colourful kamisi, a branded T-shirt and a kitenge skirt and she is ready!
READ ALSO: 22-year-old woman's chilling confession on poisoning ex-lover
Buy her Fanta and see her sip it for almost three hours as she wants to savour every drop due to the scarcity.
If your shagz house has since been turned into a goat shed, she is okay to have a quickie one in a thicket, thus saving you a lot.
You could literally leave her without a cent, but when you come back home in the evening, a nice meal of ugali and wild veggies will greet you! You will both eat that and she will be content.
Lovemaking is a breeze with these ladies. Her body is lean and oh, she is flexible! All those village chores tend to tone the ladies, no space to grow kitambi due to Guarana and chips-kuku.
What then, would make you go for the plastic gold-diggers if you can have this cheaper and better package? You'd rather apply baby oil to your member and pump that borehole than hooking up with a Nairobi girl.