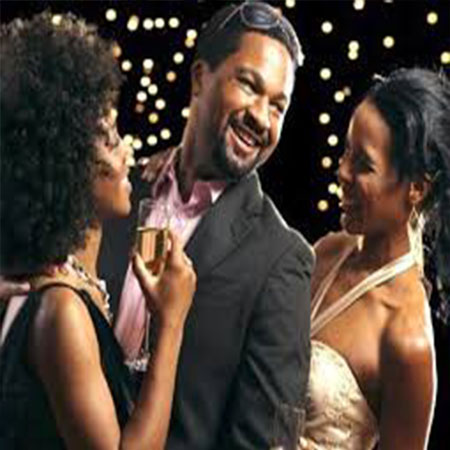 They give illusional happiness                     Photo: courtesy
By Brian Okoth (@brianokoth2)
She is majestic with an infectious smile, her curves are on point, her English and Kiswahili accents are like a foreigner's. She strikes you with her beauty the minute you talk to her, you are charmed to do it even more. She drives the most expensive 'metal'; most probably German. Her phone too is a treasure, and a dream for many. She does the dearest weaves; around Kshs. 450,000. Her apartment's rent per month is Kshs. 100,000.
She smells sweet; literally! She's visited Belgrade in Serbia, the Bourscheid Castle in Luxembourg and blended with the warm citizens of Belarus saying that France, Spain and Italy are over-visited holiday destinations. I know you're wondering how much of a gold-mine this lady is! Yes she smells money; new money with an old feeling! Am talking about that sophisticated, big cheese, expensive and ever-fresh lady in campus that you are 'financing'.
You are the engine and wheels behind this lady's monetary progress. Have you ever wondered what would have happened if you didn't have that "mpango wa kando"? Perhaps no. Don't worry, I will help you 'wonder'
You will be richer
She drains you close to Kshs. 200, 000 every month on her upkeep and 'womanly' expenses. You fear losing her to other big shots and preying young campus boys; you are obliged to take care of her. Assume you dropped her today, you will be henceforth richer by Kshs. 200, 000 every month. Good money. Money to channel to other constructive projects, like that greenhouse you have always dreamt of.
Your family will be happier
Memsahib has to clothe herself, drive that Japanese machine that she fuels, and struggle to pay the children's school fees. Shame on you Mr. Man! This lady is doing your role diligently while you're busy entertaining some other girl who is the age of your daughter.
This year you should give back, and mend where the fence is broken. Leave that "mpango wa kando", devote to your family without any deviation-let your kids see you at least three times a week and take memsahib out as often as you used to 16 years ago. You'll tell me if your family won't be happier.
You won't have to worry about being played
You are probably several years older than your mpango wa kando. You may have lost a step or two when it comes to matters 'bedroom'. Her blood is still warm, her desires are still wild and her urge is much higher than yours. You love her, and fear losing her out to the young energetic, spontaneous and adventurous men; college boys to be more specific. However, the plain truth is this-she will play you no matter what! Young blood attracts young blood, period! Save yourself the painful trauma of undergoing heartbreak at your age this 2015 by simply ditching her.
No STDs, no HIV
Your campus "mpango wa kando" is beddable, and you're not the only one who takes her to bed. Probably those young men in campus help you. They care less, drink alcohol more, and drug themselves to the brim! Chances are high they won't 'know' her by use of rubber since at their age they say rubber is dead rubber to mean protection kills the zeal of the 'game'. If in 2014 you were lucky to escape STDs or HIV, then there's a calling for you this 2015-go back to memsahib and leave that young girl alone before she burns your 'charger'
Take heed of advice, stay safe this 2015 brother.