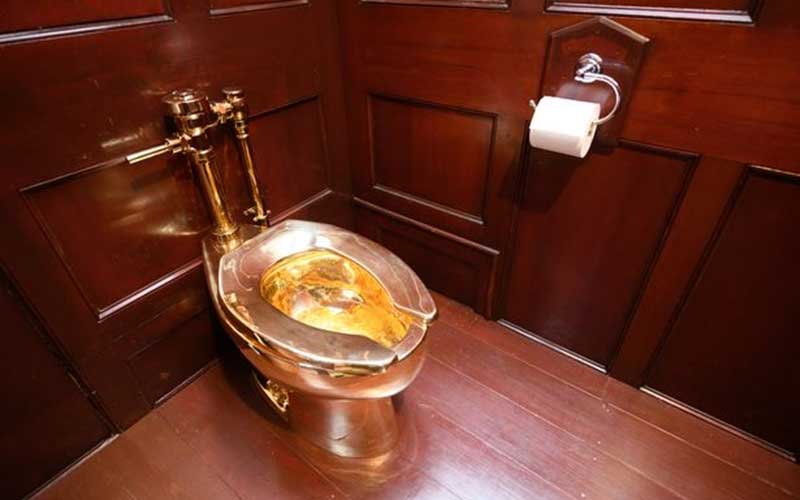 Blenheim Palace's newly installed Sh130 million 18-carat golden toilet was stolen overnight.
The working toilet - which went on display on Thursday - was stolen in the early hours of this morning and is still missing, Thames Valley Police said.
The incident happened at the palace in Woodstock, Oxfordshire, just before 5 am, and "caused significant damage and flooding," police said.
Police confirmed a 66-year-old man has been arrested in connection with the incident and remains in police custody.
The loo had been unveiled as part of an art exhibition titled 'America' at Winston Churchill's birthplace this week.
Visitors had to book a time slot for the loo in advance and told to respect the three-minute rule, imposed to reduce queuing times.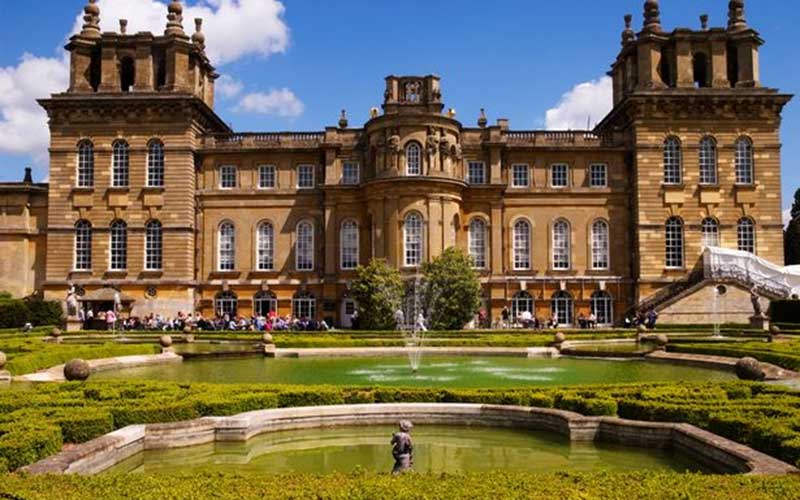 Police confirmed they were called just before 5 am this morning and said no one had been injured in the incident.
READALSO: PHOTOS: Inside Putin's Sh5 billion plane with golden toilet, gym
In a press conference at around 2.30pm today Inspector Richard Nicholls said he could not confirm how the group got onto the premises.
He said: "We are aware they left about 4.50am this morning. CCTV is one of the aspects we are looking on and that will come out in due course."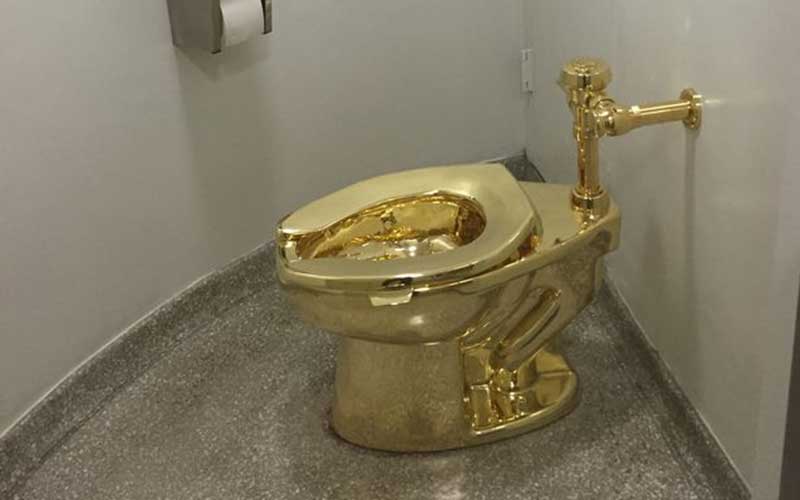 Asked if anything else was stolen, he added: "As far as I am aware we are just looking at that high-value item."
The gold toilet was made by artist Maurizio Cattelan in 2016 to represent America's wealth and excess and spent a year on the 5th floor of the Guggenheim, installed for museum visitors to use.
It hit the headlines in January last year when Donald Trump asked the Guggenheim Museum in New York if he could borrow a van Gogh to display at The White House.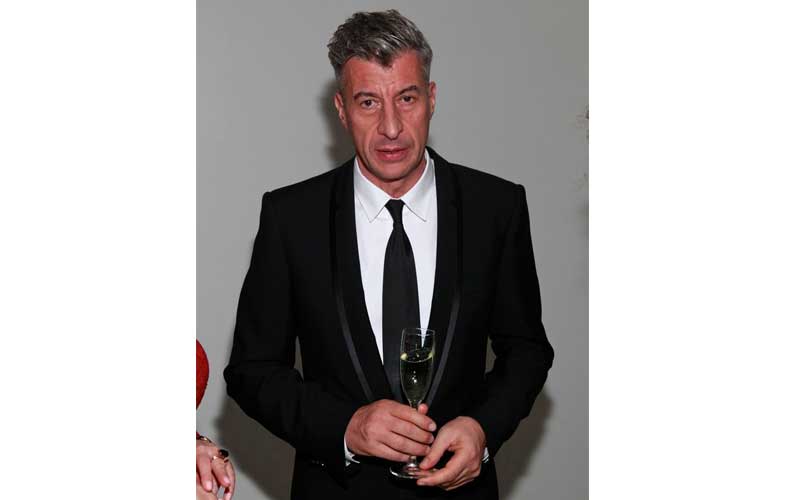 The museum declined his request but instead offered him the solid gold toilet.
READ ALSO: Museum offered an 18-karat toilet to President Donald Trump
Despite many news outlets asking Trump why he declined the gold toilet offer, the usually-loquacious President didn't provide a comment.
Asked why he was offering his work to Trump, Cattelan responded "What's the point of our life? Everything seems absurd until we die and then it makes sense."
The 'fully functioning' loo then crossed the Atlantic and was plumbed into the palace's pipework, yards from the room where Winston Churchill was born in 1874.