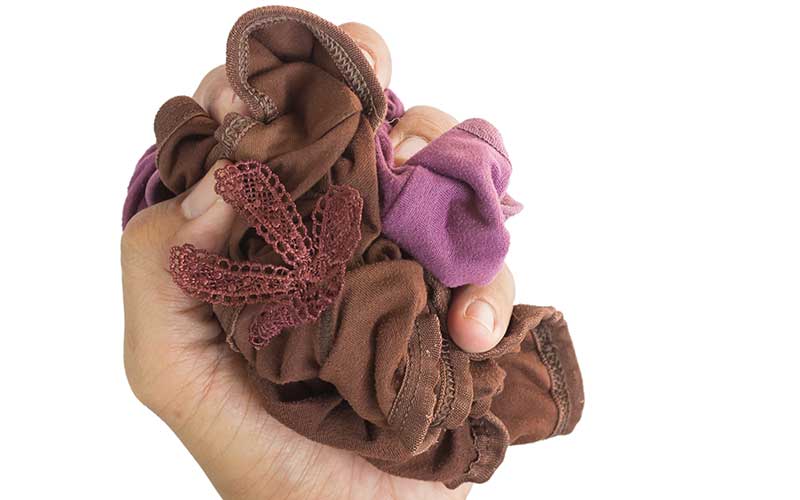 Listeners of a vernacular FM station were recently left in stitches after a furious female listener called in during a venting segment of an evening show.
The woman called in to complain and shame what she called a shenzi type (idiot) of the day — a male neighbour whom she had busted, trying to steal her panties from a cloth line!
Listeners called in and cracked all sorts of ribald jokes, with one man in particular leaving everyone in stitches when he boasted about his female underwear-stealing ventures.
"We have been stealing those things for a while now," he laughed in local dialect. He went on to confess about tens of undies he is hoarding and the excitement he derives from the weird venture.
READ ALSO: Mystery of men with a fetish for mentally ill women and livestock
"To me, those pieces of clothing are like collectors' items. I have accumulated so many of them; from stockings, bras, bikers and panties. Sniffing and feeling the innerwear of a woman I have a crush on in the neighbourhood alone fires me up," he giggled, leaving the presenters in laughter.
When asked why he steals the undergarments, the man said he opted for the undies after failing to get a girlfriend.
Guys scared of approaching women
"It all began after I cleared high school. I had tried to get a girlfriend in vain. Handling and sniffing undies and using them for self-pleasure give me satisfaction," he said.
The unidentified man hung up, leaving the show hosts and listeners howling with both shock and laughter. The matter interested Crazy Monday and we decided to nose around about it.
It turns out that the caller is not alone. Many men have this strange fetish for undies. A large number of them are apparently the shy types who have trouble approaching women. But, oddly, there is also another lot of 'normal' friendzoned types or men in relationships or even married, but go round collecting undies.
A couple of women confessed to Crazy Monday that, indeed, this kind of theft is common. Only that they had no clue the motivation behind it.
READ ALSO: Enduring fetish: Wazungu women just want to be 'speared' by Maasai morans
"I have lost count of the number of times my underwear has gone missing from the cloth line. May be those kind of thieving men could be behind it," said a city-based woman who didn't want to be named.
Friend-zoned men who beg for panties
Apparently, as we have discovered, men with this fetish not only steal. Some married types literally beg for the garments from girlfriends, female friends or even strangers to keep as trophies.
Upon being 'friend-zoned' and their sexual advances rebuffed by their objects of desire, some men are known to beg for undies from such women. They do so to keep them as memorabilia, seeing as this is the closest they can come to being intimate with the ladies!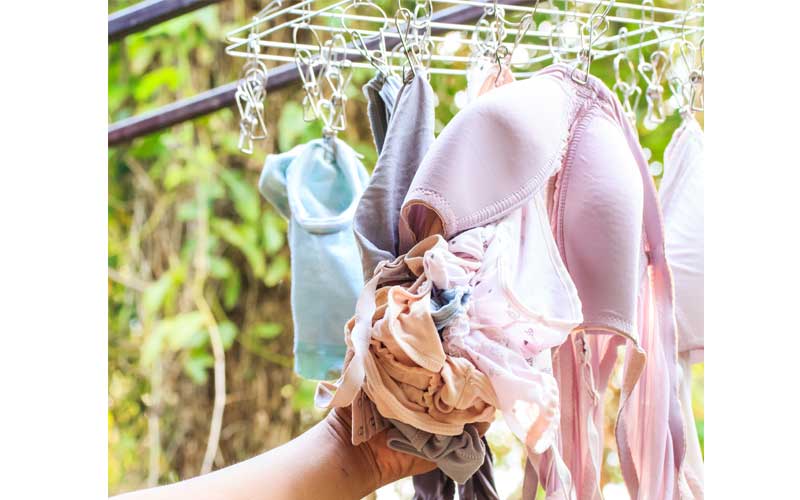 Sharon* tickles this writer with a tale of how she once busted her distant cousin stealing her undies. "I was shocked. He plucked my prized G-string from a corner hanger as I was organising my wardrobe and storytelling. He quickly tried to tuck them in his pocket," she says.
Sharon* says when her naughty cousin discovered she had spotted him and was not amused, he returned it and apologised. "When I expressed displeasure, he was apologetic, claiming he wanted to keep it as a souvenir to remember me by," she says.
Married men who keep the trophies
Koech*, a private school teacher in Nairobi, confesses he is a big fun of this sort of 'trophies'. He says in his heydays, he was a rogue bachelor and used to keep them so as to help him keep track of special women he had been involved with romantically.
Narrating how it almost cost him his relationship with his current wife, he says he once came home only to find her sulking and puffed up like a ready-to-strike puff adder.
"I have never been that terrified. When I inquired, she began hissing, demanding to know which women I had been bringing home behind her back," he says. Unknown to him, she had stumbled up on a small carton box where he had been hiding panties in the ceiling board.
Koech says it took a lot of explanation and convincing for his wife to understand. "Ever since, I stopped collecting the trophies," he says with a tinge of regret in his voice.
READ ALSO:Kenyans' sexual fantasies: Men who beg women to pee on their heads
Other related stories of girlfriends who stumble on caches of undies in their boyfriends' houses or cars have been told. Some walk around with these trophies in their pockets. We have also been told of boyfriend who wear their girlfriends' undergarments in the house, just for fun.
Word on the street, too, has it that some women deliberately leave behind their knickers, while other crazy ones give them out as gifts to men who tickle their fancy. A female radio presenter told us of a male friend, claiming to be a die-hard fan of her, once begged for her undies in vain as a memorabilia.
When asked for comment on why men are obsessed with undies, Jack*, a self-confessed underwear connoisseur laughs and goes on to give his two cents-worth of opinion.
"In the case of men who steal from their girlfriends, female underwear sort of reminds remind them of good times they had with the owner. When alone, they feel the fabric, sniff it and fantasize about the owner," says the self-endorsed expert, with a sheepish grin all over his face.
"When you own it, it's like you own a small piece of her," chuckles Jack. The other men Crazy Monday spoke to said, some of their kind who have this fetish don't care about the owner of the panties.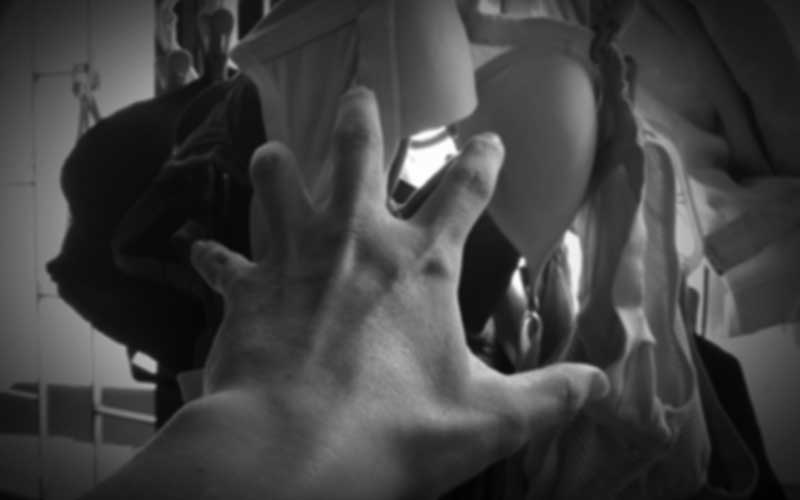 "Sometime, the undies are so irresistible, especially lacy ones, thongs and G-strings, men with this odd fetish don't care who the owner is," says Jack, adding that such loonies use them to satisfy their fantasies.
Indeed, boys will always be boys and remain crazy over undies. James* jokes that the piece of clothing is so powerful and merely catching a glimpse of one worn is enough to fuel an average man's randy imagination.
Women who sell their undergarments
When told about the off the wall incident, Martin Aringo, a cosmopolitan Kenyan, currently based in in the US, was shocked that Kenyans had no clue about this fetish. He tells Crazy Monday that abroad, particularly in the US, men's fetish for undies is an open secret that hardly evokes shock.
"Here (US) it's a known secret that men fantasize a lot about female underwear and women are making money out of it," he says through a Facebook chat.
"In America, there are women who sell their used undies to men with this fetish. In some places like in New York, selling used knickers is big business. In fact, there are vending machines through which companies sell worn panties together with other adult pleasures such as cigarettes, beer and the likes," says Aringo.
So ladies, if you live in so-called plots, where you share community cloth lines and your panties keep getting lost, at least you now have a clue of their whereabouts. They could be safely in the custody of your crash or that naughty man who lusts after you.