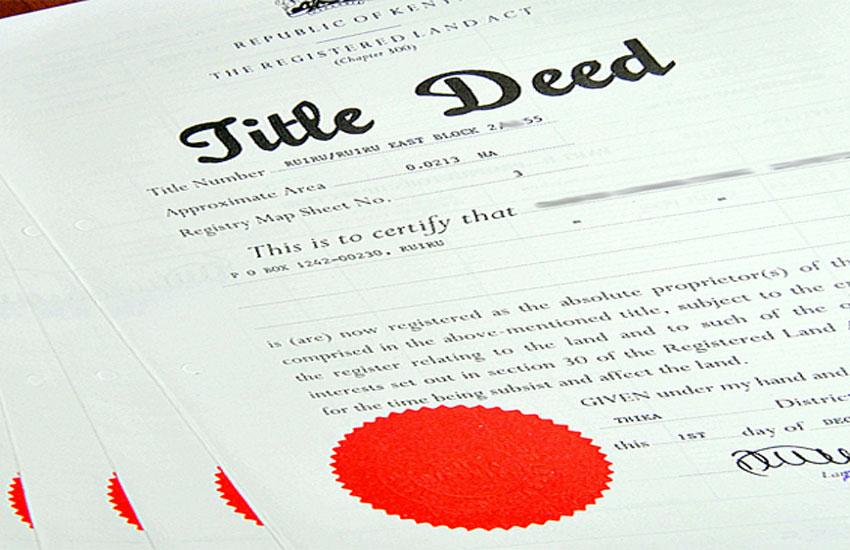 More than two years since the Government issued title deeds to about 170 residents of Chakama location in Kilifi County, some of the beneficiaries are yet to identify the land whose titles they hold.
Consequently, they have asked the authorities to show them their pieces of land to bring to an end anxiety that has gripped them since they received the documents during the 2017 presidential election campaigns.
"Many of us are wondering what to do with the papers since we have failed to identify the land for which we hold the titles," said Chengo Mure, a village elder in the location.
Mure said some of the beneficiaries have been forced to sell the documents at throwaway prices since they think they were duped for political reasons.
"Each beneficiary received a title deed for land measuring 7.5 acres, but since they do not know their respective pieces, some have been selling the papers at as low as Sh150,000, just to get over the anxiety," he said.
"The papers we are holding do not have any value since we cannot trace the pieces of land as stated in the land documents," he said at the Chakama chief's camp.
RELATED ARTICLES