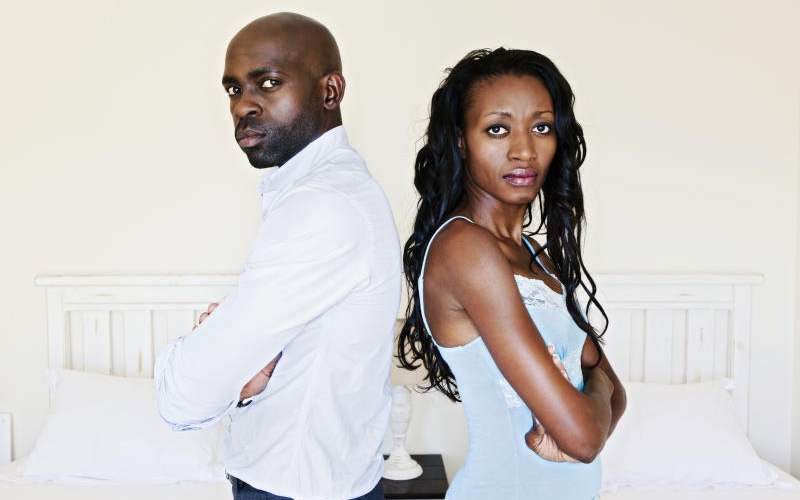 There was a spectacle to behold at a village in Olenguruone, Nakuru County a while back, when a bid to exorcise demons believed to be responsible for jinxing a serial divorcee's marriages went awry.
Fact that Philemon Koech's marriages, including the arranged ones, keep falling apart become a matter of concern to his kin, especially elders, forcing them to intervene.
Following consensus among his kin that the 42-year-old could have been bewitched or is jinxed, an elaborate exorcising ritual was planned to rid him of the spell or demons believed to be responsible.
"His parents and relatives could not believe that all the five women he had tried to marry at various times had left him, citing this or that reason. They were jolted into action after his latest wife took off, claiming that she couldn't stand the petty and quarrelsome Koech," said Philip Kones, a relative familiar with the drama.
With all the paraphernalia ready, the elders began taking Koech through the motions, characterised with all manners of weird rituals.
"Koech had persevered so much. But when the elders began spiting on his clean-shaven head and slapping him hard in turns, he couldn't take it anymore," says Kones. A furious Koech stormed out, telling the elders that they can as well go to hell with their rituals.
The ceremony came to an abrupt end, with the elders threatening to curse Koech, calling him uncooperative, rebellious and disrespectful.
Of people not wired for marriage
This incident begs the question, are serial divorcees jinxed, or are they just unlucky or have unpleasant character and personalities?
For a certain Ken, there are men and women who are not meant for marriage.
At 46, the civil servant has had all his three attempts at marriage flop.
"However much I try to settle down, my marriages always break down. I have married a record three times. None of them worked out," the father of five reveals.
Unwilling to share detailed information of the circumstances under which his marriages break up, he, with a resigned shrug of shoulders, sums it up by claiming; "marriage is not meant for me".
He hints at how dysfunctional his marriages were, saying:
"My first wife took off with my first born son. Efforts to reconcile with her through emissaries and parents proved futile."
Unbowed, heartbroken Ken licked his wounds and gave marriage another shot. Unfortunately, again, things fell apart.
"This marriage did not last. It ended even before we got a child," he agonises.
Desperate for validation and determined to shed off the 'failed family man' tag, Ken wooed yet another woman.
The two fell in love madly with each other and tied the knot.
'Left over women' with several kids by different dads
"This was the happiest moment of my life. My life was back on track. That someone had accepted me with all my baggage made me feel great and whole again," he says.
Believe it or not, this marriage also fell apart.
"We lived together for a while. Three children down the line, but we had irreconcilable differences along the way and divorce was the only option," he says.
After his painful experiences and streak of bad luck, Ken vowed never to marry again. He claims, he is not superstitious, so he does not believe that he could have been cursed or bewitched.
He says that he is perhaps just not wired for marriage. He, however, says he got over the divorce and is dating again, but with absolutely no plans to get married.
Surprisingly, Ken is actually in great company.
Tales have been told of women who also can't settle down or hold onto a union. Some have more than three or four children from different men, with society harshly describing such types as "leftover women".
How about men who sire kids all over town with different women, but can't settle down?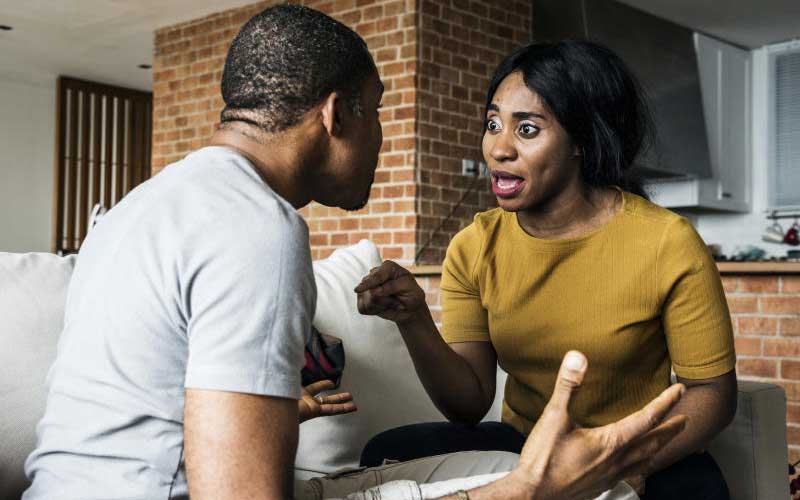 As much as they are enthusiastic about marriage, each time they attempt, they sadly end in separation or divorce.
Never fallen in love or gotten in serious relationship
This happens despite having undergone premarital counselling, getting the union blessed and putting in place all the safety nets.
However, this always starts somewhere. If you are an adult and you have never had a serious relationship or never fallen in love, you are probably not meant for marriage. Think of Casanovas and how their marriages end up.
*Kibet is in his mid-thirties but has never been in a serious relationship that he ever felt could lead to marriage. Could he be a potential serial divorcee in future?
"I feel like I am jinxed in love. I am always unlucky with women," he says.
The only time he came close to experiencing a serious relationship was in campus when cohabiting with his then girlfriend for three months.
He adds that it was a terrible experience and was only happy for the first few weeks.
"I wondered how married people hack it. I was uncomfortable sharing my space, and by third month I was voluntarily sleeping on the sofa, in the pretence of watching TV till late. The relationship ended on a sad note," he says, adding that his poor run with women has made him lose belief in love anymore.
Marriage not only source of happiness or satisfaction
Robert Oloo, who is in his early 40s and unmarried, says marriage and children as the main source of happiness and fulfilment in life is a myth.
"It's not true that there is some level of understanding, happiness or even emotional support which human beings can only get from people of the opposite gender. Actually, one can still get this fulfilment and happiness from members of their own gender, family, a sport or even work," says Oloo.
Issac Miriti, a counselling psychologist, says there are many other valuable types of relationships through which individuals can achieve happiness and satisfaction.
"To some, their passion for sports can never be equated to anything else. Not even a wife can provide such fanatics the excitement and happiness they get from watching a good rugby or football match. Hobbies such as drawing, body building and weight-lifting provide such types of people happiness than a girlfriend would," concludes Isaac.
Others only attempt marriage once and give up
After a nasty breakup with her baby daddy years back, Virginia promised herself never to get married. She is 42 years old and a proud single mother.
"I had an unpalatable experience with a man who impregnated me while in university. He denied responsibility for the pregnancy and ever since, I have never entertained the thought of settling down," says Virginia.
Virginia says she is happy being single and believes same happiness cannot be guaranteed in marriage.
"This lifestyle offers me 'me time' and an opportunity to make mistakes and learn from them. I do this without worrying about the effects of my behaviour, weakness and mistakes will affect my partner. I know myself and highly suspect I would be more miserable if I got married," she says.
Virginia adds: "My lifestyle has nothing to do with being selfish. It's just that marriage has a way of stopping personal development. I have seen women whose education and careers come to an end after getting married. In marriage, women tend to depend on their men for happiness."
Miriti, who is also a life coach, says there are people who derive more fulfilment from their careers and hobbies than they would from romantic relationships and marriage.
A good example of this group, he says, include some workaholics, academics, artists, writers, scientists, inventors, philosophers and greatest engineers of all time.
"To them, perhaps, giving back to society doesn't necessarily has to be through giving birth to children. They see marriage as a detraction of sorts. To such types, marriage is such an enormous responsibility that would require a lot of dedication at the expense of their manifest pursuits and endeavors," says Miriti.
Could it be true that some of the most talented people draw a lot of inspiration from solitude?
Does the noise of wailing children and nagging spouses lower their productivity? The jury is still out.